Mission Statement
The Division of Student Affairs fosters students' academic, personal and professional growth, educates students to recognize, respect and appreciate diversity, and prepares students to be responsible and engaged citizens in a global community.
---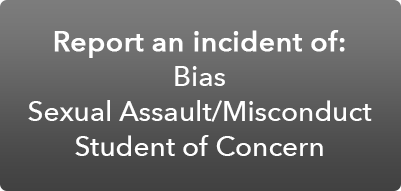 ---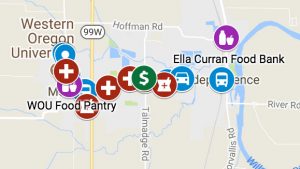 Campus and Community Resources Map
---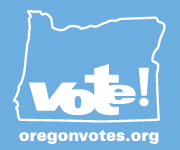 Register to Vote!
For information about voting and elections, visit the Secretary of State website.
Diversity Statement
In support of the University Diversity Statement, the division of student affairs believes that we have an obligation to create an inclusive environment that embraces social justice and acknowledges diversity as more than the presence of human difference(s). As a campus, we must establish our community as one which empowers students, faculty and staff.
An inclusive environment:
is one in which each individual feels that they matter to the community (as a whole).
Social justice:
is an ongoing and collaborative process which addresses the multiple levels of inequality in our society.
WOLF Ride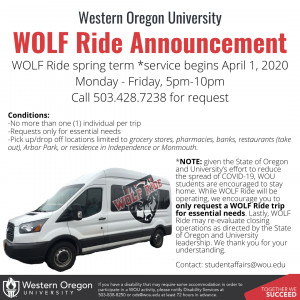 Contact Us
Office of the Vice President for Student Affairs
503.838.8221 | studentaffairs@wou.edu