Home » National Student Exchange (NSE)
Menu
National Student Exchange (NSE)
National Student Exchange at WOU
ANNOUNCEMENT: the VPSA office is open M-F, 8am-5pm, and ready to assist you on any NSE items (via WebEx, Google Hangouts, email, or phone)!
Imagine the opportunities available from the combined resources of 160+ campuses with all of their courses and programs. "Curiosity is your compass through NSE."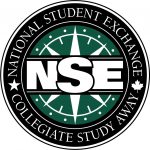 Experience the diversity of people, culture, and geography of North America through NSE.
The National Student Exchange Program (NSE) is a low-cost option to attend an out-of-state university for up to one full year. NSE offers students the ability to study-away at another university in the United States, Puerto Rico, Guam, U.S. Virgin Islands, and Canada.
Academically-qualified students are given the opportunity to spend up to one year at another school, while paying in-state tuition rates, and maintaining academic progress toward degree requirements, Credits earned during the exchange become part of each students' home school transcript.
View complete information about NSE-member colleges and universities at nse.org
Information Sessions:
Have questions about study away through NSE? Information sessions for the 2019-20 academic year have concluded. To schedule a virtual informational session, contact the NSE Coordinator (contact information below)!
NSE Alumni
Check out where NSE students have recently studied away! Click here.
Social Media Platforms
Instagram: wounationalstudentexchange
Facebook: National Student Exchange at Western Oregon University

Application Forms
Below you will find some of the forms and paperwork to help you prepare to come to WOU or for current students to go somewhere else around North America!
NSE Application 2020-21 Fillable (pdf — fillable)
NSE Recommendation Form (pdf — fillable)
Welcome Information
For NSE students coming to WOU: NSE Incoming FAQs.
Deadline to Apply
Application for exchanges during the 2020-21 academic year will be accepted December 1 through February 14, 2020 (priority placement). Direct placement available after priority placement! Deadline for direct placement various (usually mid May for fall, late October for spring) — contact us to learn more.
Contact Information
WOU NSE Coordinator
Western Oregon University
Office of the Vice President for Student Affairs
Room 203, Werner University Center
503-838-8221 or maciase@wou.edu
503-838-8511 FAX