Welcome to Your Campus Home
Spring Break
5 PM, Friday March 24th through Noon, Sunday April 2nd
Residents who choose to stay on campus during any part of Spring Break must sign up on the Portal, there is a $100 charge
(no charge for Arbor Park residents)
All Dining locations will be closed for the entire break
More Information
Admitted to WOU for the 2023-2024 Academic year?!
Make yourself at home
Whether you are a First-Year student, you transfer to WOU, or are an international student.
Welcome! We invite you to call Western Oregon University home.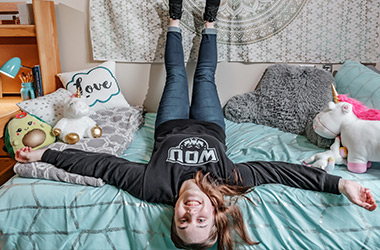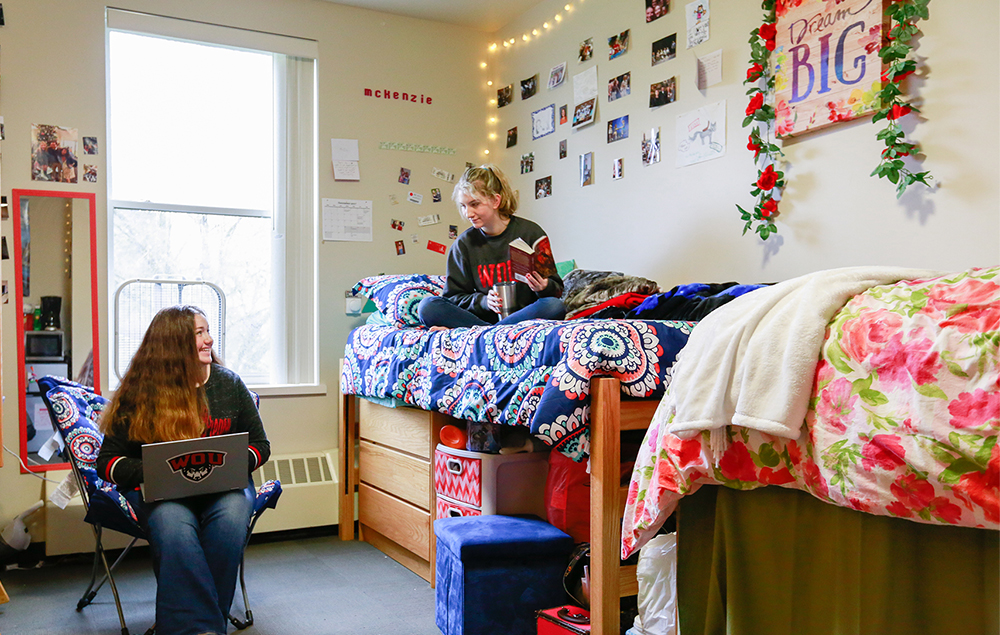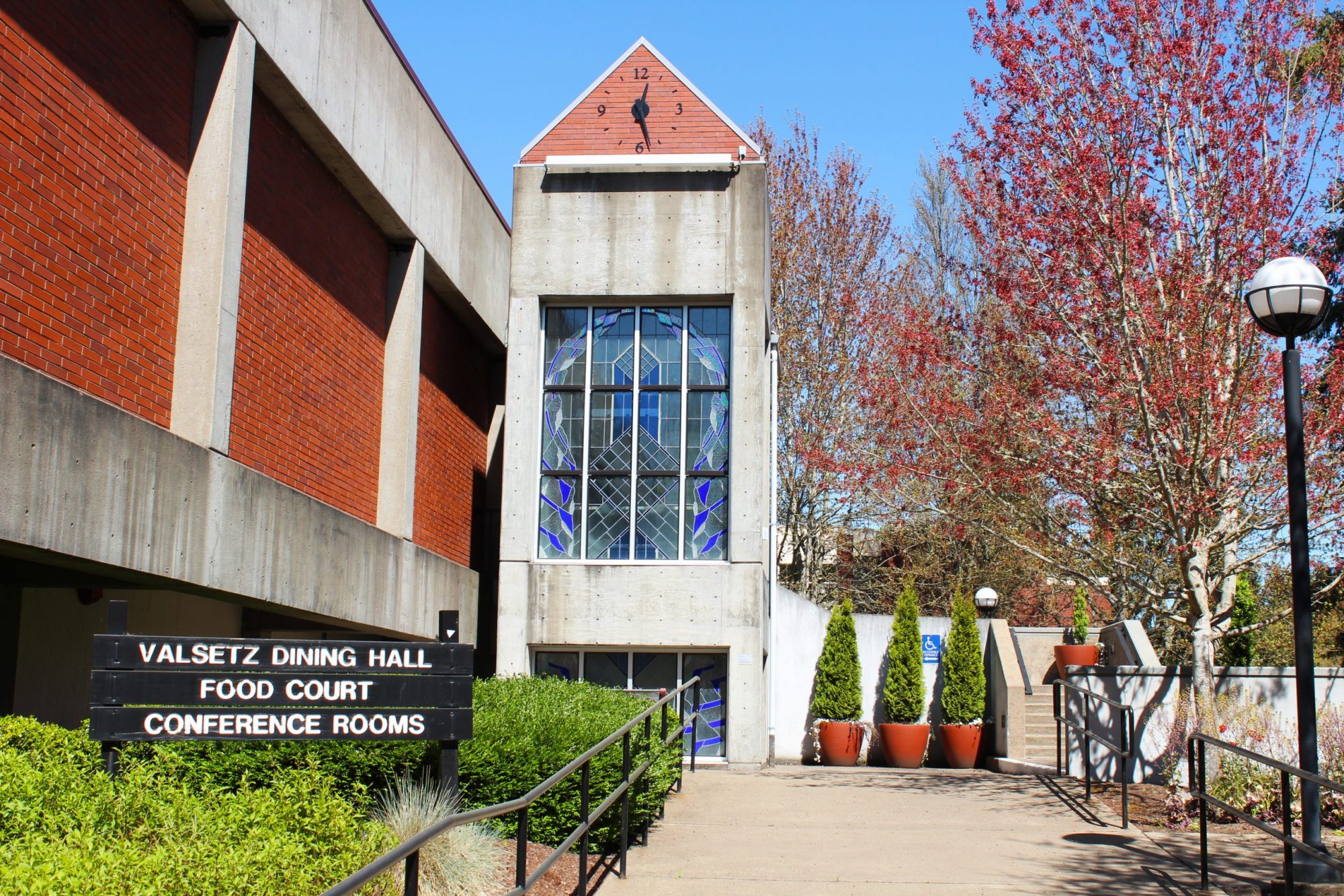 Housing and Dining
Your campus experience
Living on campus is one of the most rewarding experiences you will have while attending WOU. On campus living will make it easy to study with other students with like interests/fields of study. You will have the opportunity to live with and create friendships with individuals who are both similar and diverse from you. The community that you join will support and sustain you through-out your educational years and quite possibly throughout your lifetime.
If you have questions, or would like additional information, please do not hesitate to contact us!
housing@wou.edu, 503-838-8311
Western Oregon University offers housing options for Families and Non-Traditional Students with a spouse, domestic partner and/or dependents. 
All applicants must have a spouse or domestic partner and/or dependent children to apply for an apartment. "Dependent(s)" are defined as anyone meeting the dependent definitions as outlined in the Internal Revenue Code. 
All applicants (with the exception of interim incoming Staff or Faculty) must be a full-time student (8 credit hours for undergraduate students nd 6 for graduate students at Western Oregon University prior to occupying a Family Housing Apartment.
Staff transitioning to WOU are limited to one year of occupancy.
Use the links below for more information or to submit your application today!
Scroll down to the red section at the bottom of the Applicaions page.
Click on the "Family Housing Application" Tab
COVID VACCINE COMPLIANCE DETAILS
CURRENTLY, STUDENTS MUST BE IN COMPLIANCE WITH WOU'S VACCINATION POLICY TO BE ELIGIBLE TO LIVE ON-CAMPUS.
This means that students must be FULLY VACCINATED or have an APPROVED EXEMPTION on file with Student Health and Counseling prior to moving on campus.
PROOF OF VACCINE OR EXEMPT FORM MUST BE SUBMITTED TO THE STUDENT HEALTH & COUNSELING CENTER. USE THE LINK BELOW