Home » Bilingual Teacher Scholars
Bilingual Teacher Scholars
Bringing bilingualism and multiculturalism into schools
The Bilingual Teacher Scholars Program aligns resources and opportunities for students to attend WOU. As part of this program, you'll receive academic support, individualized advising, and professional development opportunities. Upon completion, you may receive preferred hiring in your home school district.
Make an impact on bilingual learners in your community and across Oregon
Receive a scholarship of $3,000 per year to help cover tuition and expenses
Earn your teaching license plus an ESOL endorsement so you're ready to enter the classroom after graduation
You're eligible for the Bilingual Teacher Scholars if you are:
A high school student on track to graduate from an Oregon high school or a student at an Oregon community college with either an AAOT (preferred) or at least 36 credits completed in a pre-education major
Bilingual in Spanish and English
Admitted to Western Oregon University
Seek outstanding bilingual and bicultural high school and community college students interested in education careers
Braid district and university funds to support all students
Provide extensive scholarship and remission opportunities to all qualifying students
Build an annual cohort program of 50-60 students from across the state
Facilitate monthly professional development activities for future educators
Focus on academic success and dual language development
Deliver academic coursework in both Spanish and English
Provide the highest quality advising and mentorship
Support test prep and tutoring to assure ability to pass required educator tests
Offer summer and school year employment in home district or other agencies
Assure student teaching placements in home district (when possible)
Arrange "first to interview" status
Change the world through excellence in education!
The BTS program helped me form a community at WOU, because my fellow BTS scholars and I help each other in both academic and extracurricular activities.
El programa BTS me ayudó a formar una comunidad en WOU ya que mis compañeros que son parte del programa BTS y yo nos ayudamos en lo académico y en lo extracurricular.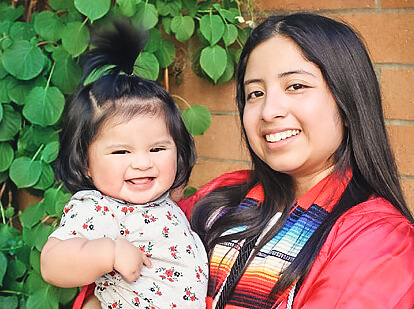 If it weren't for the BTS program I wouldn't be where I am today. I'm thankful for the resources, friendships, and for the enormous amount of support that the program has given me.
No sé dónde estaría hoy si no fuera por el programa BTS de maestros bilingües. Estoy agradecida por los recursos, amistades, y por el gran apoyo que el programa me ha brindado.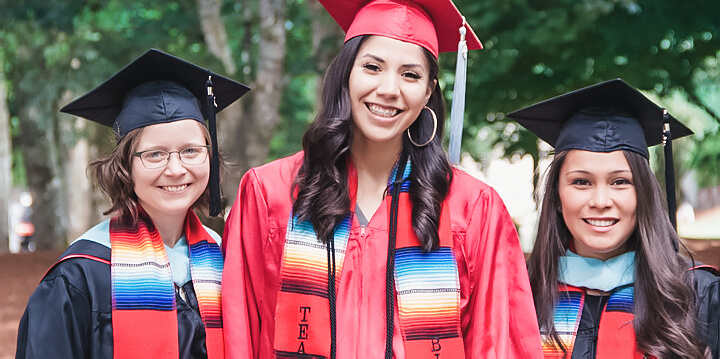 Being part of the BTS program has given me great opportunities to achieve my professional dreams.
Ser parte del programa BTS me ha brindado grandes oportunidades para alcanzar mis sueños profesionales.
Stories from Bilingual Teacher Scholars
COE debuts new video highlighting Bilingual Teacher Scholars

The College of Education and Q-Loop Productions debuted a new video about WOU's Bilingual Teacher Scholars program in late January – an ambitious program that aims to help Oregon's teaching force more closely match the state's increasingly diverse student demographics.
2021 application deadlines