Dean's Office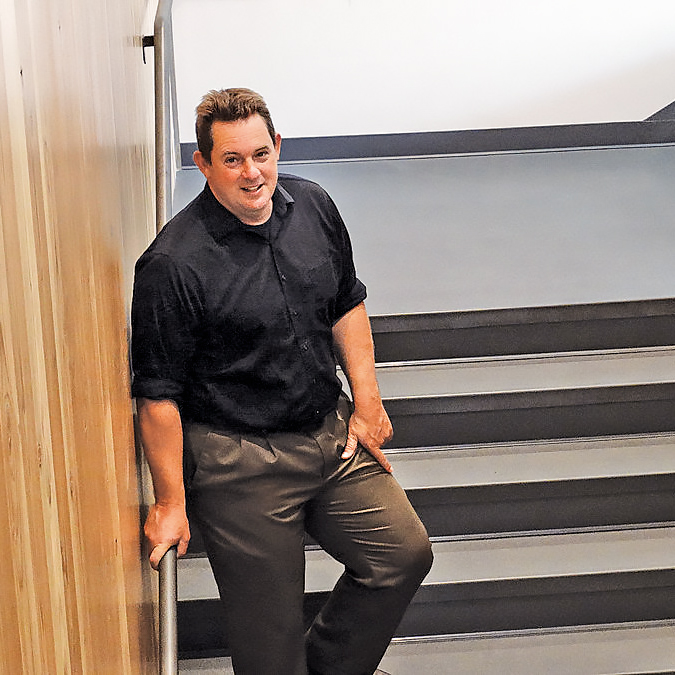 At the start of a new school year…
Welcome to the College of Education and welcome to the 2021-2022 school year! The last year and a half have been filled with trauma, challenge, and pain as we have dealt with a global pandemic, isolation, insurrection, injustice, and inequality. These stand in stark contradiction to what we might normally feel in the fall as we launch a new school year. Usually, we are filled with optimism, enthusiasm, and energy as we look ahead to a brighter future. I believe, now, more than ever, we must hold onto hope and push ourselves to be open to change, new experiences, new relationships, and a new start. Despite some tough contexts, I'm holding onto hope that this year is going to be fabulous!
Western has taken all appropriate precautions to keep our community safe as we come back together. With mask requirements and vaccination mandates in place our community is well-guarded against COVID infections. Our classrooms and many offices have air filters and our HVAC systems are exchanging air in our buildings as rapidly as they are able all with an eye toward keeping us safe. I would encourage all of us to learn, live, and laugh wholeheartedly together while also abiding by the guidelines that protect us.
In the College of Education, our faculty and students in Public Health have continued to lead contact tracing, outreach, and advocacy relative to the pandemic in our local community in partnership with Polk County Health. Dr. Emily Vala-Haynes and Dr. Megan Patton-Lopez have worked with a team of amazing students helping to keep us all safe while also demonstrating what it looks like to learn, lead, and make the world a better place. You can read more about this important work here.
Similarly, all programs in the College of Education require that students apply the skills and knowledge they are learning in real-world settings like schools and classrooms, clinics, fitness facilities, counseling centers, interpreting settings, and many other spaces in which our students and faculty share their gifts. We believe deeply that our core work is in partnership with others, helping to improve the world. Learn more about our "theory of action" by exploring here.
Our faculty and students are involved in amazing things like leading research projects, serving in other countries, supporting causes locally, and living, working, and leading in so many different ways. In an effort to share more about what our community is doing check out the COE Highlights page.
Finally, the College of Education established the Office of Justice, Equity, Diversity, and Inclusion during the 2020-2021 school year and Dr. Jaclyn Caires-Hurley was selected to lead College-level efforts in this area. COE JEDI continues to organize, lead, and promote critical projects, discussions, and professional development sessions that help all of us build toward the equitable and inclusive world in which we all want to live. Keep an eye out for more to come from COE JEDI!
The College of Education at Western Oregon University values excellence, justice, and community. We are a group of folks committed to serving, leading, and learning with one another to make the world a better place. It is through these lenses that I look forward to a wonderful 2021-2022 school year and I hope you also feel that same optimism about what lies ahead!
Best wishes!
Mark Girod
Dean, College of Education
Thursday, September 9th, 2021