Home » Early Childhood Studies (non-licensure)
Menu
Early Childhood Studies (non-licensure)
Early Childhood Studies
(non-licensure)
The Early Childhood Studies degree prepares skilled and reflective early childhood practitioners who can effectively respond to the unique learning needs of diverse young children and their families.
Our program is grounded in the principles of educational equity and inclusion, social justice and reflective practice, and the development of diverse leaders in the field.
It is a significant responsibility to impact children each day during the most formative years of their lives. The Early Childhood Studies program gives you the skills you need to become an effective early childhood educator and leader in the field.
As new practitioners, you will have the opportunity for long-range positive outcomes for the child, the family, the community, and the world.
Make an impact working with children birth through age eight
Get 800+ hours of field experience
Join a caring network of early childhood professionals
What you'll learn
Years 1 & 2
Foundational coursework will familiarize you with the major principles of early childhood education, the physical needs of young children, inclusive practices, and how to interpret data and apply theory.
Year 3
In upper-level courses, you'll focus on content-specific knowledge, including math, science, social science, bilingual education, literacy, creative arts, and play.
Year 4
Your final year, also known as the "professional education core" is all about synthesizing knowledge and skills and putting into practice what you've learned throughout your course of study.
A good fit for you
Flexible Field Placements
Work full-time and get your degree
Flexible Coursework
Most classes can be taken online or in a hybrid format
Transfer-Friendly
94% of our students transfer from community colleges
Where this degree can take you
This degree prepares you to succeed in the world of early childhood development, early childhood education centers, preschool programming, infant and toddler care, and family childcare programs. The Early Childhood Studies degree could also lay a foundation for advanced degrees in education, social work, counseling, and other related fields.
Possible job titles
Childcare Center Director
Early Childhood Education Specialist
Family Advocate
Home Visitor
Instructional Aide
Preschool Teacher
Possible employers
Who we are
Early Childhood Studies Program Coordinator, Associate Professor
"Our program is led by faculty who are passionate about the field of early childhood and preparing early childhood practitioners of the highest quality. We live and breathe our work, and our students embody that as well. They are caring, committed and passionate."
Phone: 503-838-8605
Email: ryanc@wou.edu
Office: RWEC 124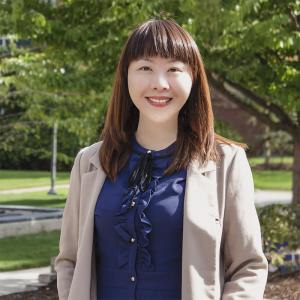 Assistant Professor
"Working in the field of early childhood education is my dream because it is a world full of possibilities and happiness."
Email: chengy@wou.edu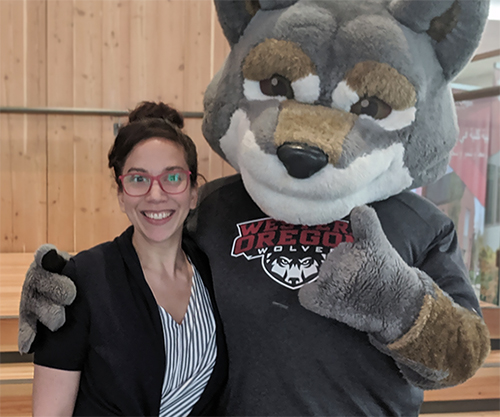 Assistant Professor
"I like to conduct research with local agencies like Early Head Start. I love sharing research with undergraduates in small increments. A professor in my undergrad gave me a chance to experience research in ECS and it changed the course of my life!"
Phone: 503-838-9244
Email: emersona@wou.edu
Office: RWEC 129
Instructor
Email: lanninge@wou.edu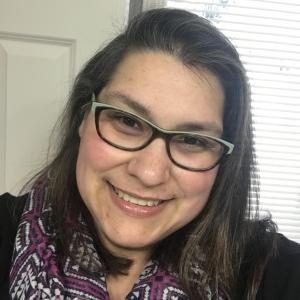 Instructor
"What makes our students special is their diverse backgrounds; in a class you can have traditional students alongside those who are already working full-time in the field. This diversity allows discussions of theory to be enriched by the real-world experiences of both students and faculty."
Phone: 503-838-9289
Email: lainem@wou.edu
Office: RWEC 162
Questions?
CONTACT: Cindy Ryan, Early Childhood Coordinator
503-838-8605 | ryanc@wou.edu | RWEC 124
Stay connected
Follow @WOUearlychildhood