Home » Upper-Division Housing Options
Menu
Upper-Division Housing Options
You have been out of high school for at least one year.
Now What?
LIVE ON CAMPUS!  STAY INVOLVED and you will find that your satisfaction from your college experience will increase with your involvement!
Living on campus keeps you connected. You will meet new people, experience new ideas and face new challenges – but with these challenges will come success – both socially and academically. In addition, as an on-campus resident there are so many opportunities to develop leadership skills and influence on-campus living policies through involvement in hall government, HDAC (Housing and Dining Advisory Committee) and the Residence Hall Association.
All students living on campus enjoy the close proximity of the halls to the main campus (think – getting up late and rushing to class AND making it on time  – no parking hassles!).
The convenience of having just one bill for everything (including food and energy costs!), and knowing what that bill is going to be.
Getting connected – living with friends to help support you – as well as benefiting from the support of live-in staff.
When your computer picks a virus in the middle of your term paper, Residential Computing staff is there to see you through!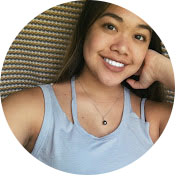 Check out a "Day in the Life of" University Housing Vlogger, Marisa: Living in Upper_Division Halls.
---
Overall, statistics have shown the following to be true for residence hall student vs. their commuting counterparts:
RESIDENCE HALL STUDENTS: CARRY & COMPLETE A HIGHER CLASS LOAD.
ARE MORE INVOLVED IN ACTIVITIES & ORGANIZATIONS.
SPEND LESS TIME & MONEY COMMUTING & HAVE FEWER PARKING HASSLES.
HAVE A HIGHER RATE OF GRADUATION.
REPORT GREATER SATISFACTION WITH THEIR COLLEGE EXPERIENCE. 
ENJOY CAMPUS-WIDE WI-FI COMPUTER ACCESS + TECH SUPPORT – 

 FREE!
No question about it. Living on campus helps you get involved and stay involved. You will be immersed in a strong sense of community and have the opportunity to develop new friendships – many of which will last a lifetime!
---
CONTACT US
University Housing
(503) 838-8311
 | or
e-mail:
housing@wou.edu
  |
Location:
 Ground floor of Ackerman Hall