Residential Service Center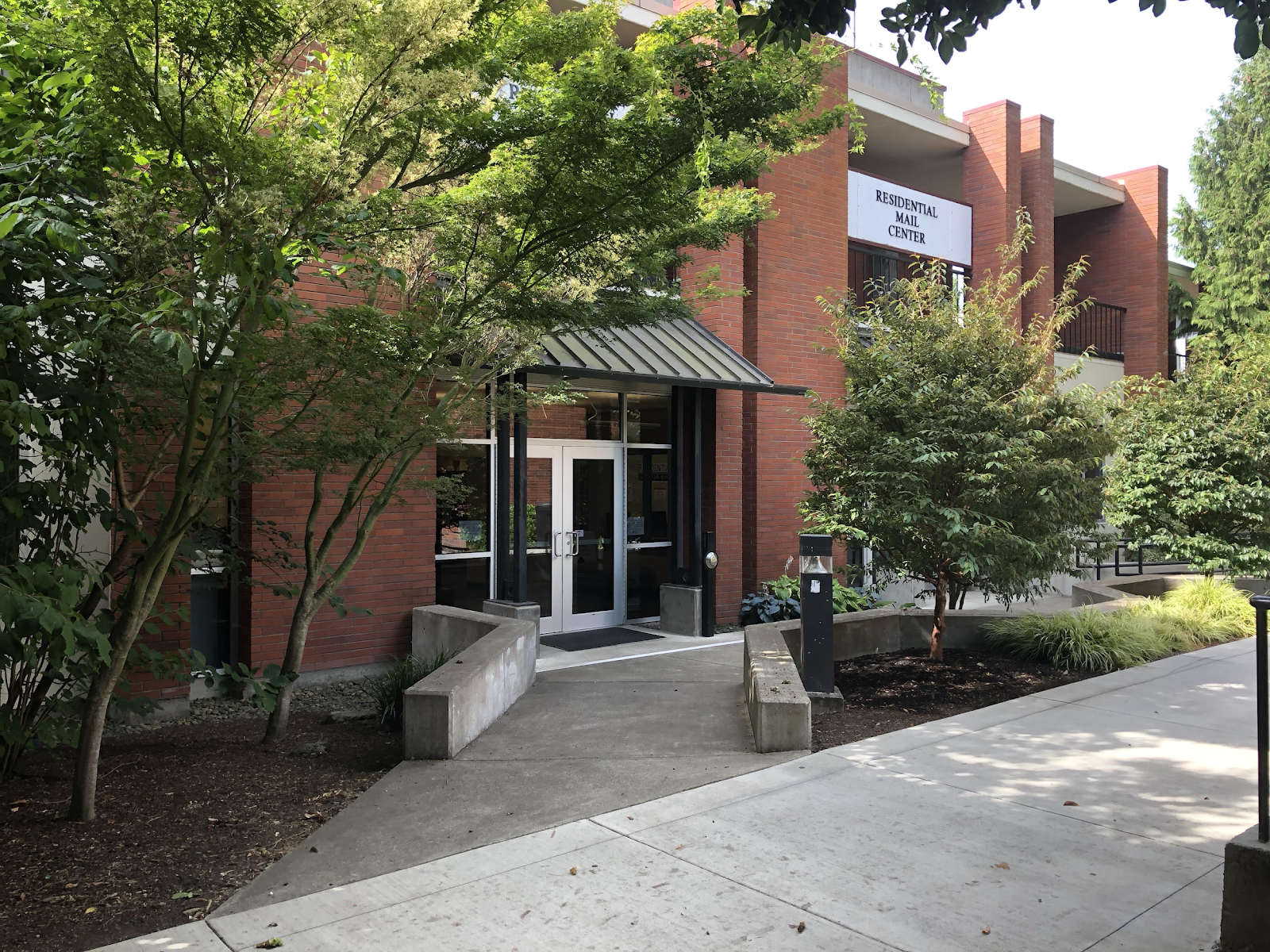 Lockouts
When you lose your keys or lock your keys in your room, the RSC is the place to go for a quick spare key checkout. If we are closed at the time you get locked out, contact the RA on duty.
Your On Campus Address
If you are looking to order something online or a family member wants to send you a christmas card, your address will be as follows:
FIRST & LAST NAME
347 Monmouth Ave N.
RSC Box #[insert your box #]
Monmouth, OR 97361
Packages
Packages for on campus residents (excluding Knox and Alder View residents) are to be picked up at the RSC. Mail comes into the mailroom in the morning, and we get the packages that came that day by 1:00pm. Anything that comes to the mailroom after 11am will be either brought over to us that afternoon, or the next day. You will get an email when you have mail waiting for you at the RSC, all you need to bring is your student ID to pick it up!
Mail
Every student on campus is assigned an RSC mailbox upon move in. This can be found on your portal through University Housing Overview. Your mailbox is in the back of the RSC and is where letters and other small mail will go to. You will not be notified when something is put in your mailbox so it is smart to check it regularly.
Equipment Check outs
We offer a wide array of equipment for RA's and student government as well as other organizations to check out for on campus activities.
Item Check Outs
Bring your student ID to the RSC to check out the following items, and more!
Pool balls and cues, sports balls, frisbees, piano room keys, kitchen keys, and barbeque keys.
Sending Mail
The RSC can only send out letters and small size envelopes that already have postage. However, if you have any packages with prepaid postage, those can be dropped of at Mail Services and they will take them to the post office at the end of the day.
Guest Parking Passes
Visitors can come to the RSC and get a free guest parking pass. These can only be issued once in a 15 day timeframe and are valid for 24 hours.
Other Departments
There is a computer lab within the Residential Service Center, and connected to that is Residential Computing. They can help you connect devices to the wifi and other technological tasks.
We also house the Residence Hall Association office.
Lost and Found
We have a small bin of lost and found items. We get a lot of lost ID's and other small items, so please check with us if you are missing anything.
How to find us:
From Heritage:  Walk straight out the front doors and past dumpsters then follow the signs.
From Landers:  We are just south of Landers, between the lounge & pod one, underneath Valsetz dining hall.
From Ackerman:  Walk towards Valsetz, but continue off to the right towards Heritage. Take a left just past the dumpsters and follow the signs!
Best place to park:  For short visits, park in the 15 or 30 minute zones outside of Heritage Hall and walk past the dumpsters. For longer term parking, Lot H, J, or K are closest and we can issue you a free guest parking pass.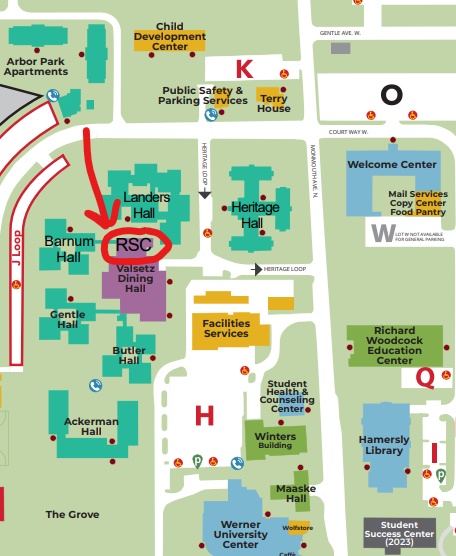 Contact Us!
Hours:
8am-8pm Monday-Friday
10am-5pm Saturday-Sunday
Phone: (503)838-8363
---
CONTACT US
University Housing
(503) 838-8311
 | or
e-mail:
housing@wou.edu
  |
Location:
 Ground floor of Ackerman Hall