Undergraduate Housing
RESIDENCE HALLS
It is your kingdom, your castle, your home away from home, and you will find that the residence halls at Western Oregon University offer so much more than just a room.
Located close enough to walk to your classes, the library, fitness center, cafes, restaurants and thankfully, coffee – the undergaduate housing options at WOU are uniquely suited to supporting the academic and social pursuits of YOU, the residential student. In fact, returning and transfer students often choose to live on campus as well because of the convenience, community, friendships, safety, services and wide variety of free activities and campus events that residential status has to offer them.
---
The halls are broken into two loose groups to suit the residents who live there:
Halls that primarily house First Year students and Halls set up to house only Upper-Division students
First-Year Students
First-year students who attend Western Oregon University within one year of high school graduation are required to live
on campus. As a result, WOU provides up to four residence halls primarily designed for a first-year living experience.
Heritage Hall and Landers Hall
feature community living options which include double rooms, shared community bathrooms, study rooms and public areas for group activities.
In addition, this year – but only as space allows, and demand requires, the suite style rooms of  Barnum Hall will complement the green spaces of our newest residence hall, Ackerman Hall to accommodate First-Year students. The first-year halls are primarily single gender by community (roommates are the same gender and most neighbors are the same gender).  These halls are primarily double rooms with limited singles available. Each hall has live in residential staff members and are managed by a full-time professional Resident Director or Assistant Resident Director.
Upper-Division Students
Western Oregon University offers a variety of living spaces for Upper-Division students to choose from as well. The suite style rooms of Barnum Hall will serve as home to primarily upper-division students, with first-year students being placed here only on an "as-needed" basis. Both upper-division and first-year students will be housed in single and double rooms in the themed communities in our "green" hall, Ackerman Hall. The Arbor Park Apartments (Cedar, Noble and Spruce Halls – these 3 halls are strictly Upper Division) and round out the list of halls that are generally used to accommodate upper-division residents. The upper-division halls are coeducational, they house 70 to 300 residents, and are managed by a full-time professional Resident Director or Area Director, and a staff of Resident Assistants.
Whether you are a first-year student excited for your first experiences "away" at college, or an upper-division student looking ahead to graduation and beyond, living on campus has a LOT to offer in terms of safety, convenience, social interaction and value.
For details on everything that is available to you as a residential student at Western Oregon University, please see our Amenities web page.
See what it is like living on campus – watch a video created by one of our residents!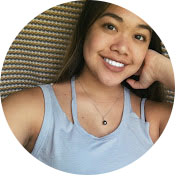 Marisa is a previous residential student with some pretty good insight on living on campus. Check out her vlogs on her First-Year experience and tour through her Arbor Park apartment through her lens!
FIRST-YEAR:  College Life Q & A 
TAKE A VIRTUAL TOUR  of rooms and apartments within the residential complex.
Use the link above to see what it is like living in the halls at Western Oregon University. See what your experience of living on campus might be through a video tour of the hall(s) of your choice.
---
CONTACT US
University Housing
(503) 838-8311
 | or
e-mail:
housing@wou.edu
  |
Location:
 Ground floor of Ackerman Hall