Sometimes hardware tokens get out of sync with Duo. This often happens if the button is pressed too often in a short period of time (such as when the token is in a pocket and the button accidentally gets pushed).
To re-sync your token, log in to Portal, then when the Duo prompt appears, choose "token" from the drop down menu. Then, click the "Enter a Passcode" button.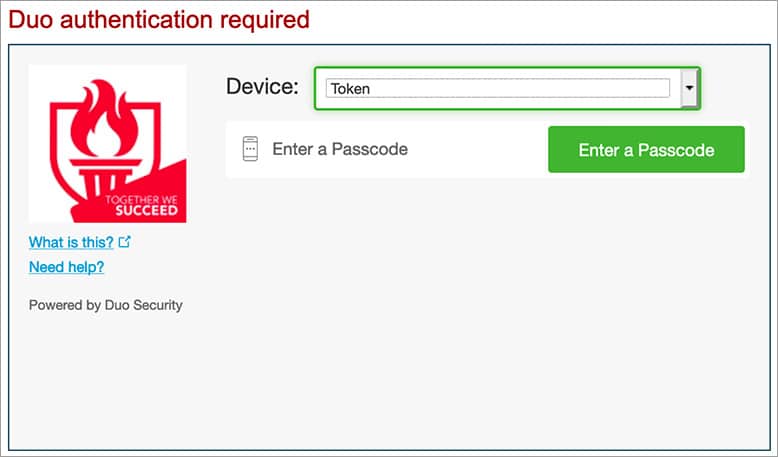 Enter the first passcode you see on your hardware token and click "Log In"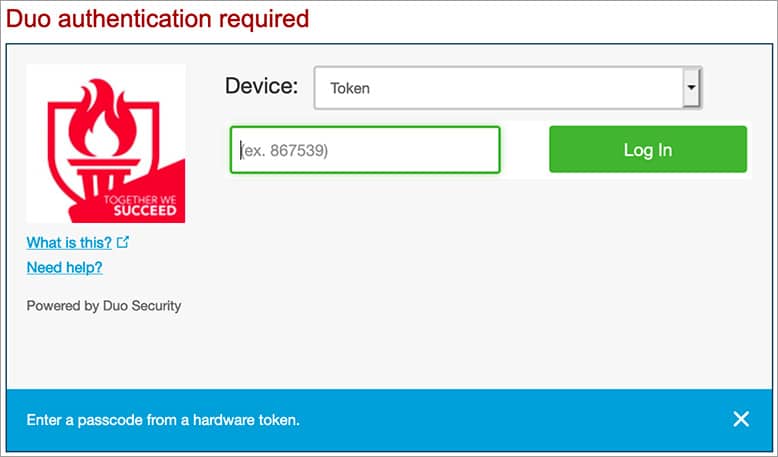 This will fail with the message "Incorrect passcode."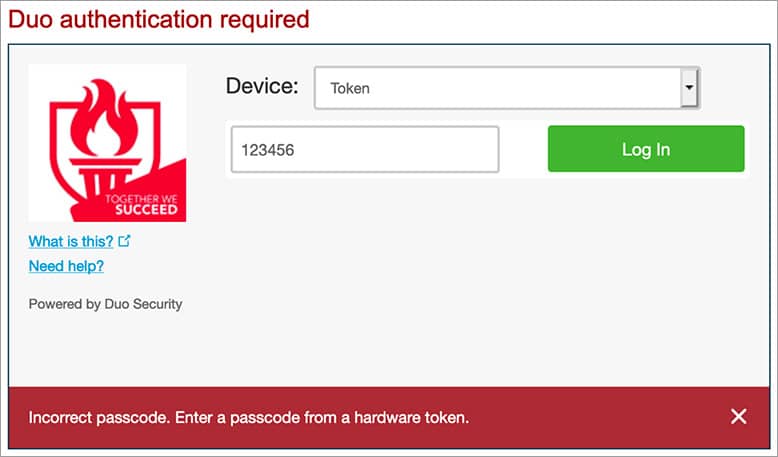 Enter the next two codes that appear on your hardware token, and on the third attempt your token should be re-synced with Duo and you will be logged into Portal. If on this third attempt you are still unable to log in, please stop by UCS (located in ITC 009) and we will help you re-sync your token.