Dining
SUSTAINABLE LIVING
It is a way of life. Change your Lifestyle – Save the Earth!
---
SUSTAINABLE LIVING – SUSTAINABLE DINING
Campus Dining has teamed up with University Housing to decrease the impact that their departments have on the environment. Campus Dining has launched it's Sustainable Dining Program and University Housing has established a comprehensive residence hall recycling program via the Green Team. Follow the tips and use the links below to inspire you, perhaps change your lifestyle – and to help to save your earth!
SUSTAINABLE DINING
Based on the Re-duce, Re-use, Re-cycle premise, the Campus Dining Sustainable Dining initiative is a work in progress. Campus Dining has long been a proponent of Recycling, and recycles its' cooking oil, plastic, glass, tin and paper. Milk Cartons are slated to soon join other Campus Dining Recyclables.
Also, Campus Dining strives to support and purchase from local or Oregon vendors in an effort to not only support local business, but to support businesses that strive to be sustainable in their own business practices. When possible, these Campus Dining initiatives have decreased transportation costs and provide the freshest and best products available from ecologically minded vendors. See our Nutrition page to meet some of them!
CAMPUS DINING COMPOSTS!
Implemented in 2010, Campus Dining has "grown" their composting program to compost up to 80% of the trash generated at Valsetz Dining Hall! Leftover food and compostable paper products are all go into 65 gallon containers that are picked up daily by Brandt's Sanitary Service. Brandt's, in turn hauls the compostables to the Pacific Region Compost Facility (PRC) near Camp Adair. At PRC, the waste is then converted into plant and agriculture compost!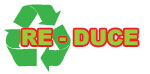 EAT WHAT YOU PURCHASE:Don't take more than you can eat and throw food away.
LIMIT YOUR USE OF TO-GO CONTAINERS:When dining in, don't use paper products.
CUT COSTS – DON'T STEAL:Theft increases costs. In the end, you pay more.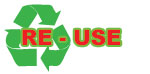 REUSE CHINA, PLASTIC AND SILVERWARE:When dining in, please don't use paper products.
USE YOUR OWN COFFEE MUG:COMEBACK CUPS – Save money! Fill your own cup for a reduced price and SAVE a tree!
CUT COSTS:Remember to help cut costs, bring back any service items that you have taken out of Valsetz.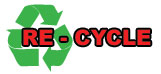 RECYCLE CANS, GLASS, PLASTIC AND PAPER:There are recycle bins everywhere – Don't hesitate to use them. T-H-I-N-K before you toss something in the garbage.
USE THE BACKSTAGE SHARING LIBRARY: Located in the Backstage eating area in Valsetz Dining Hall. The Backstage Library is a fully sustainable, perpetual library for all to use and enjoy!
Bring a book or magazine. Take a book or Magazine! Recycle your old books or magazines here by leaving them for others to read. Bring a book or magazine, and take one that interests you!
---
THE GREEN TEAM – UNIVERSITY HOUSING RECYCLING
As part of our campus-wide effort to live more sustainably – to reduce what we use, to reuse what we can and to recycle what we cannot. Campus Dining, University Housing and the University at large are all doing their part. So – come on – don't throw it away – join the team and R-E-C-Y-C-L-E it!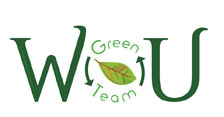 Want to Live Green?
See what your Residential Green Team is doing for you!
The Green Team at Western Oregon University
---
CONTACT US
Campus Dining
(503) 838-9400
 | or
e-mail: dining@mail.wou.edu
  |
Location:
 South Sister Annex, Ground Floor - Valsetz Dining Hall