Home » WOU Community Health + Polk County COVID-19 Project
WOU Community Health + Polk County COVID-19 Project
The WOU Community Health + Polk County COVID-19 Project is a collaborative effort among community health faculty and students, Polk County Public Health, and other community partners to prevent the spread of COVID-19.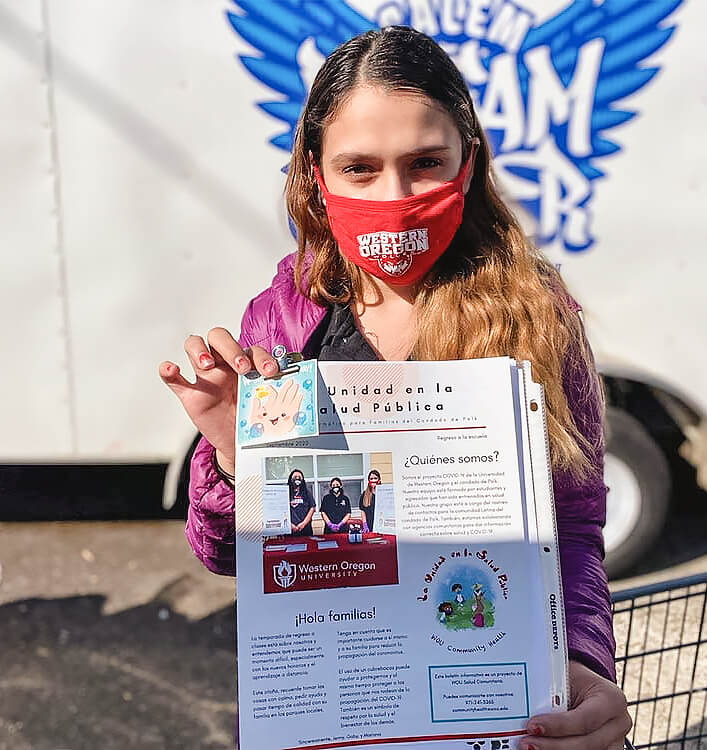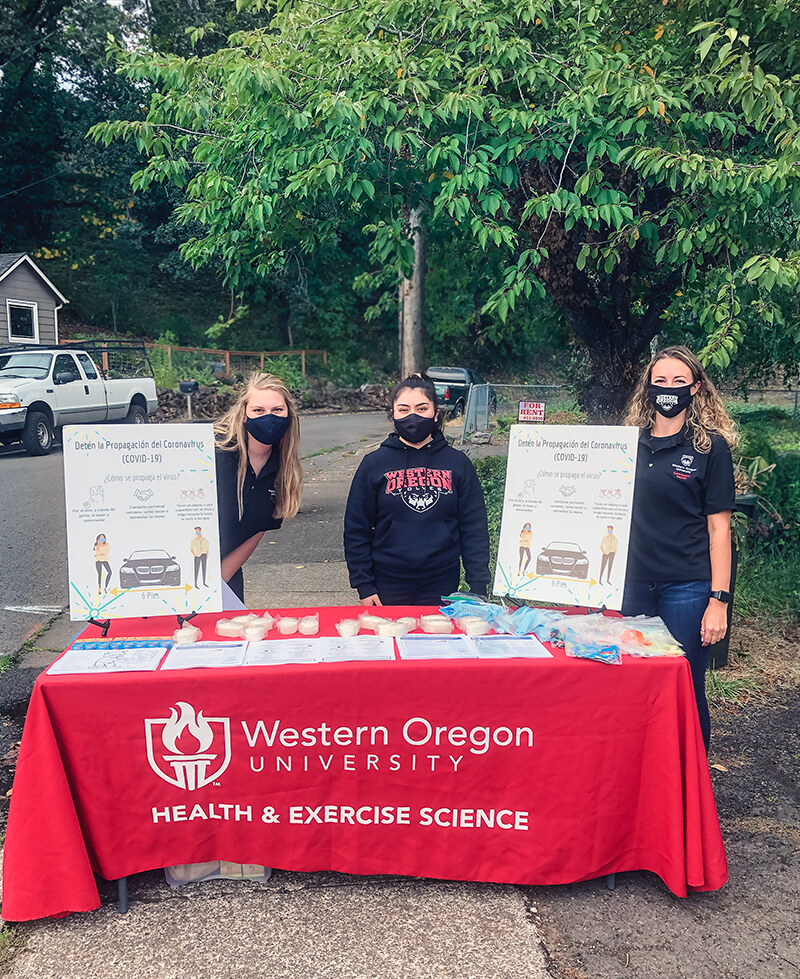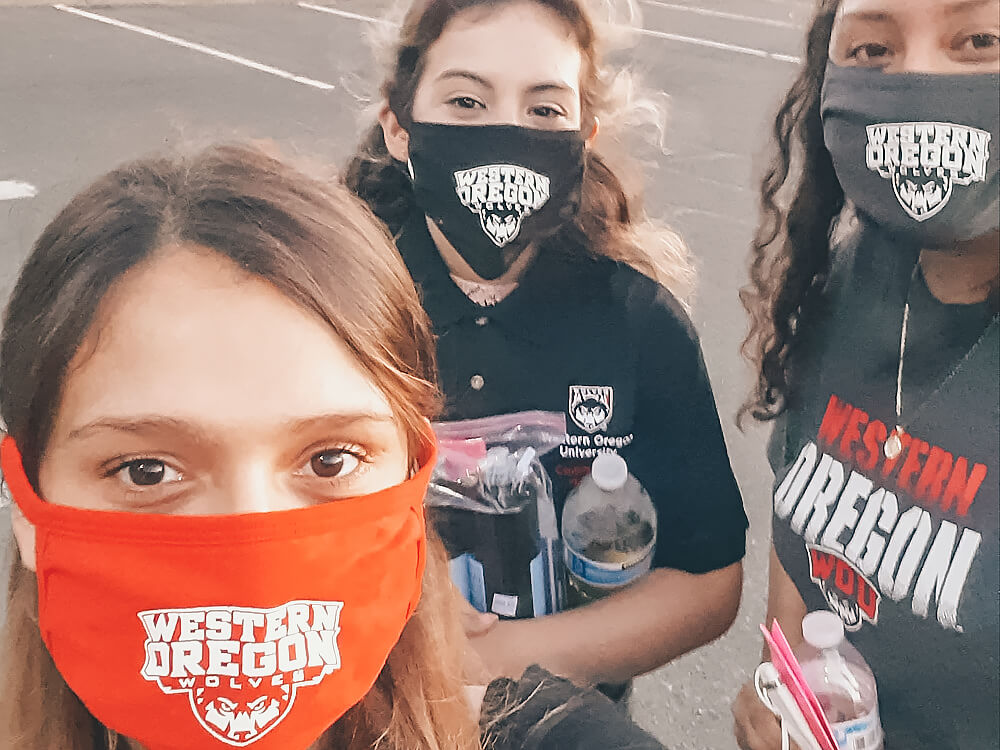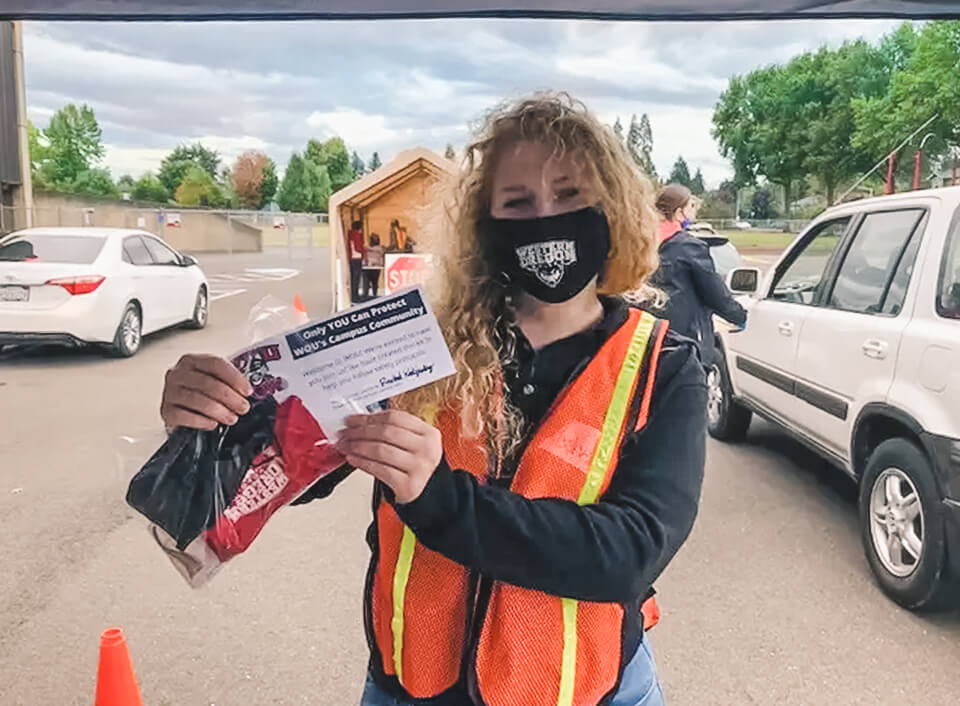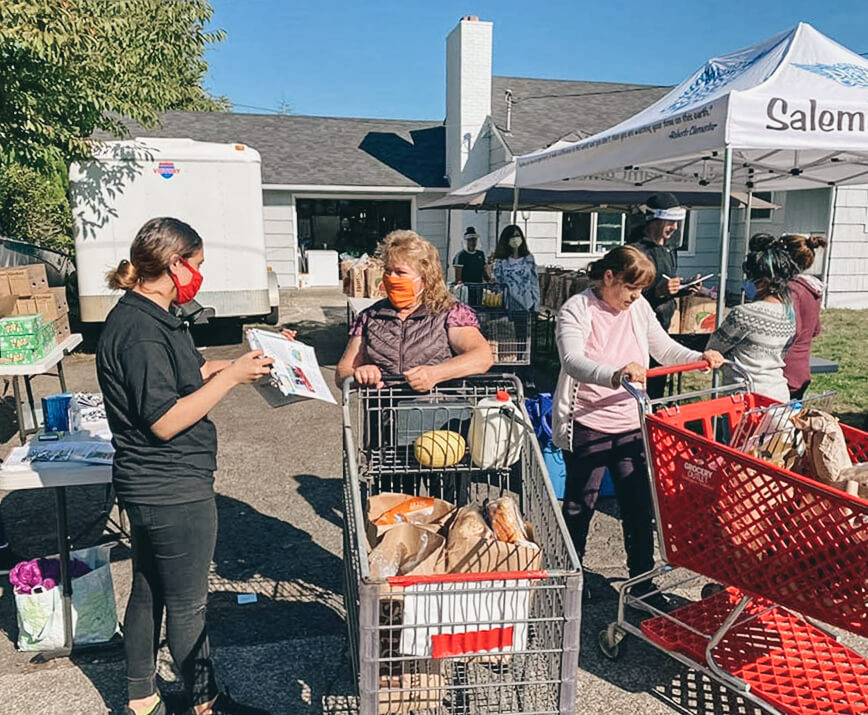 Our primary goal is to provide coordinated communication outreach and engagement efforts that ensure vulnerable members of Polk County have access to accurate and timely information to protect their health and safety.
Prepare and coordinate community health student contact tracing team to support Polk County Public Health.
Design and implement health communication and community outreach and engagement strategies for vulnerable populations.
Provide real-time data to support contact tracing and COVID-19 case prevention efforts in Polk County and across Oregon.
Project Tasks and Accomplishments
In October, our team was invited to participate and present a poster in the annual Oregon Public Health Association conference, where our poster won the Outstanding Student Poster Award. View our award-winning poster.
In collaboration with our partners, our team is developing several health communication campaigns to target the following audiences: Latinx and K-3 Families, Older Adults, and WOU students, faculty, and staff.
Our team began contact tracing on July 10th. As of November 1st, our team is currently managing 103 contacts, or persons who have been in close contact with a COVID-19 case.
Interns completed initial 3-week training on contact tracing fundamentals and health communication beginning July 10th. Weekly training activities with local professionals continues.