Student Success and Advising Remote Advising Services
We recognize that this is a stressful time and we want to express that our office is here to support you in achieving success at WOU. Our office is open Monday through Friday, 8 am to 5 pm (appointments beginning at 9 am) and 
our staff
 are offering remote advising services (via phone, videoconferencing, and email) throughout the summer. You may also contact our office via email at 
advising@wou.edu
 or call 503-838-8428.
Students can schedule a remote appointment online by logging into the WOU 
Portal
, selecting the WCS icon in the upper right hand corner, and then on the blue Get Support button. (Watch this tutorial video for step by step instructions: 
https://youtu.be/waEh8E43ulY
.) Instructions on how to access remote appointments will be provided in the appointment confirmation email.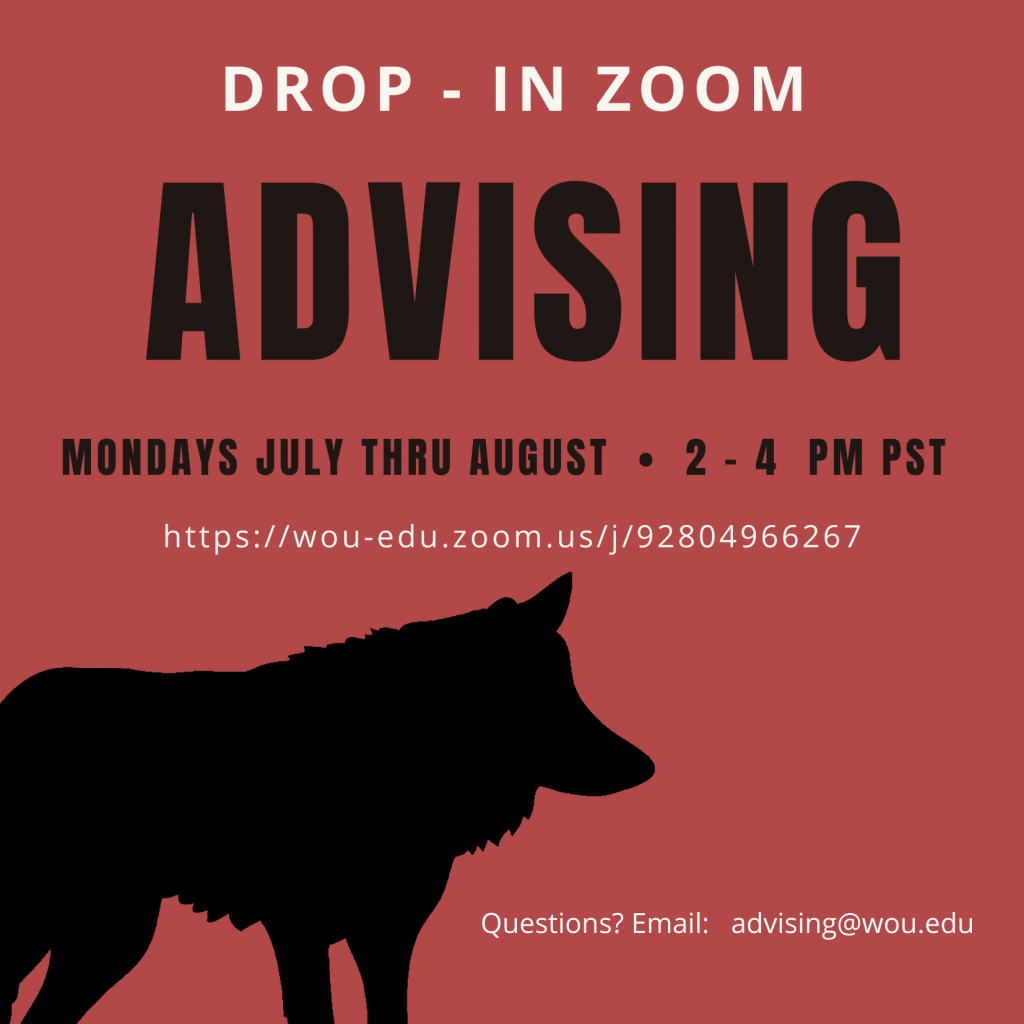 *Note: our staff will be working reduced hours throughout the summer months so responses may be delayed. We appreciate your patience. 
The Wolf Connection System (WCS) is active again!
This system has been upgraded with some exciting new features. Please visit the Wolf Connection System tab to see the upgraded features for Faculty/Instructors and Advisors. If your Portal link does not work, please restart your computer or clear your cache. The browser might be rerouting to the expired link.  If you have any questions regarding WCS, please email wolfconnectionsystem@wou.edu.
Student Success and Advising engages students in identifying and pursuing their educational, career, and life goals through personalized learning experiences. The SSA serves and supports students in developing collaborative relationships that foster student success.
—Mission Statement for the Student Success and Advising
Academic Calendar
August 2020
M
T
W
T
F
S
S
« May
1
2
3
4
5
6
7
8
9
10
11
12
13
14
15
16
17
18
19
20
21
22
23
24
25
26
27
28
29
30
31