Faculty spotlight on Dr. Cindy Ryan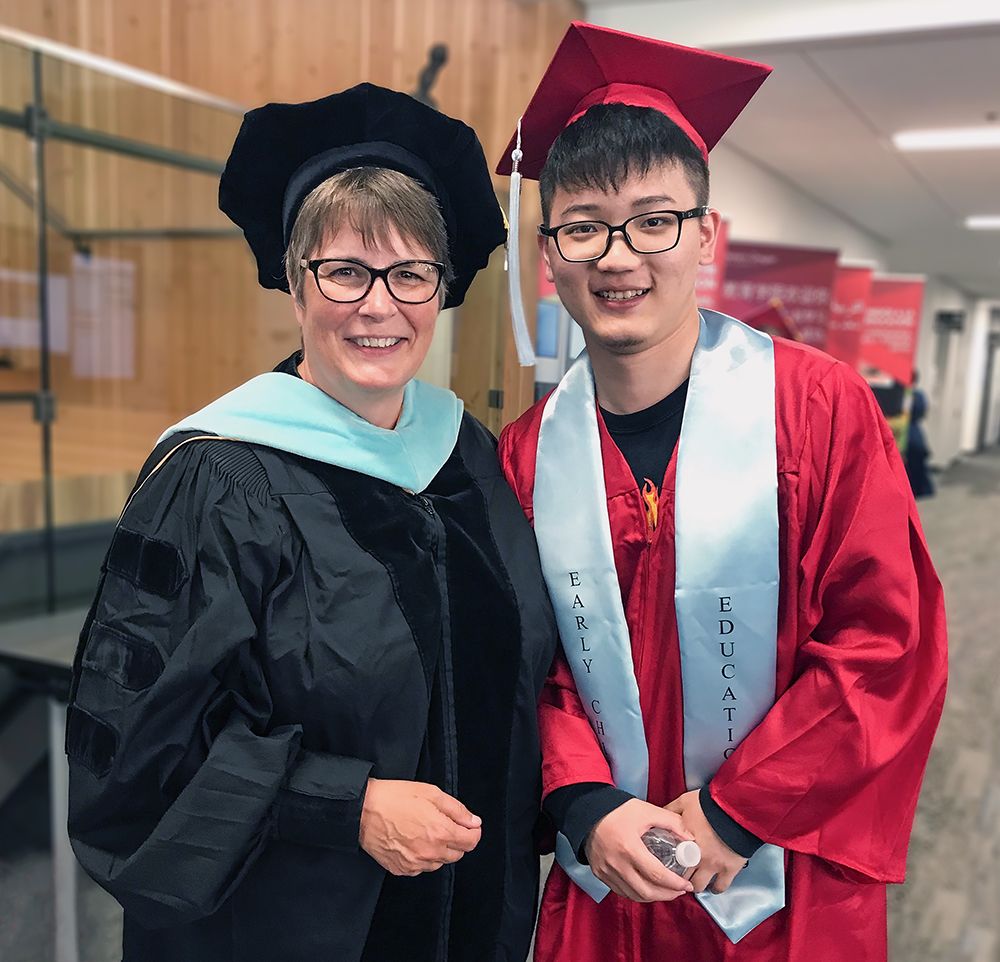 Work

Associate Professor & Program Coordinator, Early Childhood Studies (ECS)

Home

Lincoln City, originally from Minnesota

About

"I've spent my career in the field of early childhood and early intervention special education. Before entering higher education, I spent 20 years as a teacher in inclusive programs, a home visitor with infants and toddler who experience disabilities, and as an Early Childhood / Special Education program coordinator."
What's your teaching style?
"I believe our students are co-teachers in the learning process. You will find me moving around the room, sitting with them in small groups, listening, and engaging in learning process."
What do you like to do when you're not working?
"When I'm out of the classroom, you can find me wandering the beaches of the Oregon coast in search of agates and other breach treasure and watching for whales and sea lions in the surf. I also love to read and spend time with friends and family."
Why did you choose WOU?
"I was living in Minnesota and looking to go somewhere that felt like Minnesota but wasn't as bitterly cold in the winter. A job opportunity came up at WOU, and when I came out to interview, I was smitten. When I walked on campus, I felt like I was being wrapped in a hug, and it felt like home."
What's special about the ECS program?
"I may be a bit biased, but I think everything about our program is special!
Our faculty. The program is led by faculty who are passionate about the field of early childhood and preparing early childhood practitioners of the highest quality. The program is built on the foundation of diversity, social justice, inclusion and educational equity, and we live and breathe these values.
Our students. We serve a diverse group of students, which adds to the flavor and learning of every course. We have students who have been Head Start teachers for many years, sharing their expertise and wisdom with students right out high school. It's a magical blend that enhances everything we do."