New Students
Your first year at Western Oregon University is a very exciting time, full of new people, new experiences, new ideas and new horizons. All you have to do to get in on the excitement is submit your application – sometimes you can get an answer the very same day! Visit our beautiful campus, meet our fantastic students and apply to attend. We can't wait to meet you and welcome you to our pack!
First-Year Admission Process
A Western Oregon University education is unlike any other because together we succeed
At WOU, all students are valued for their role in the Wolves family. Members of the faculty and staff are invested in your success, so you will be empowered to achieve a transformative education that puts you on a path toward employment. Take the first step today by applying for admission.
First-Year Admission Requirements
Qualifications
Graduate from an accredited high school with a standard diploma.
Have a cumulative unweighted high school GPA of 2.75 or higher.
Submit Undergraduate Admission Application.
College Preparatory Subject Requirements
Complete the following courses upon high school graduation with a minimum of C- or Pass grade:
4 years in Language Arts
3 years in Math

Students interested in attending a State of Oregon Public Higher Education Institution should take at least three years of high school math. The third year could be satisfied by any math course with a primary focus on concepts in algebra, calculus, data science, discrete mathematics, geometry, mathematical analysis, probability, or statistics. 
Prospective students are encouraged to take a fourth math course in their senior year of high school. Those intending to study a STEM (Science Technology Engineering and Mathematics) major or another field for which calculus is required are strongly encouraged to take pre-calculus and, if possible, calculus in high school.

3 years in Science
3 years in Social Science
2 years in the same second language
General Education Development (GED) students
Taken after January 1, 2014: Minimum overall average score of 170 AND minimum score of 150 on each subject test.
Taken between January 1, 2002 & December 31, 2013: Minimum overall average score of 580 AND minimum score of 410 on each subject test.
Taken before January 1, 2002: Minimum overall average score of 46 AND minimum score of 40 on each subject test.
Homeschool students
Demonstrate second language proficiency
Demonstrate readiness for college-level mathematics in one of the following ways:

One semester of an approved mathematics course (college algebra or beyond) with a C- or better from a regionally accredited college
One year of algebra II/integrated mathematics with a C- or better from a regionally accredit high school
Change of entry term
If you plan to begin attending WOU during a term within the same academic year other than the one for which you applied, you must request a change of entry term in writing to admissions@wou.edu.
However, if you wish to enroll during a subsequent academic year, you must resubmit the application.
Comprehensive review
Students who do not meet the regular admission requirements may be asked to submit additional items. Please review our Comprehensive review page for details.
Submission of ACT or SAT scores is optional for first-year applicants. Students with a cumulative GPA below 2.74 are encouraged, but not required, to provide ACT or SAT scores.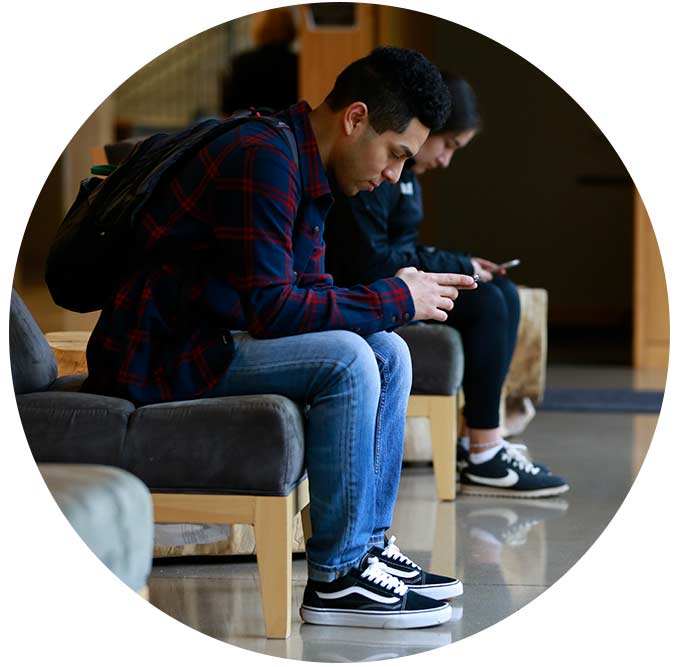 Meet with an admissions counselor
Get personal advice on how to best complete your application, how to schedule a personalized campus visit, and help deciding whether Western Oregon University is the best fit for you.
A Western Oregon University education is unlike any other because together we succeed
Visit Us
Discover love at first sight by visiting our beautiful Monmouth campus
Our 157-acre grounds feature tree-lined avenues, historical buildings, and amazing walkability, so we're pretty happy to show it off. We invite individuals, families and groups to join us for guided tours lead by current students who love WOU as much as you will. Get in touch today to plan your visit!
Contact us
admissions@wou.edu  |  503-838-8211  |  1-877-877-1593 (toll-free)  |  Location: Welcome Center