Freshman Admission
Freshman year at Western Oregon University is a very exciting time, full of new people, new experiences, new ideas and new horizons. All you have to do to get in on the excitement is submit your application – sometimes you can get an answer the very same day! Visit our beautiful campus, meet our fantastic students and apply to attend. We can't wait to meet you and welcome you to our pack!
Admission Process
A Western Oregon University education is unlike any other because together we succeed
At WOU, all students are valued for their role in the Wolves family. Members of the faculty and staff are invested in your success, so you will be empowered to achieve a transformative education that puts you on a path toward employment. Take the first step today by applying for admission.
Virtual Application Workshops
Complete your application and receive a waiver of the application fee!
Complete your admission application with the assistance of admissions counselor during one of our virtual application workshops. The $60 application fee is waived! Students who provide their official transcripts prior to a workshop will receive notification of their admission status.
WOU Said Yes!
Admitted Students

Congratulations on your acceptance to Western Oregon University. Whether you are a freshman or a transfer student, this page will help you understand what happens now. It's easy to get started on your successful transition to WOU.
Freshman Orientation
SOAR is Western Oregon University's Summer Orientation, Advising and Registration program for admitted freshmen. At SOAR, freshmen will attend academic advising with faculty, complete the registration process for fall term courses, learn about valuable campus resources and receive their student ID cards.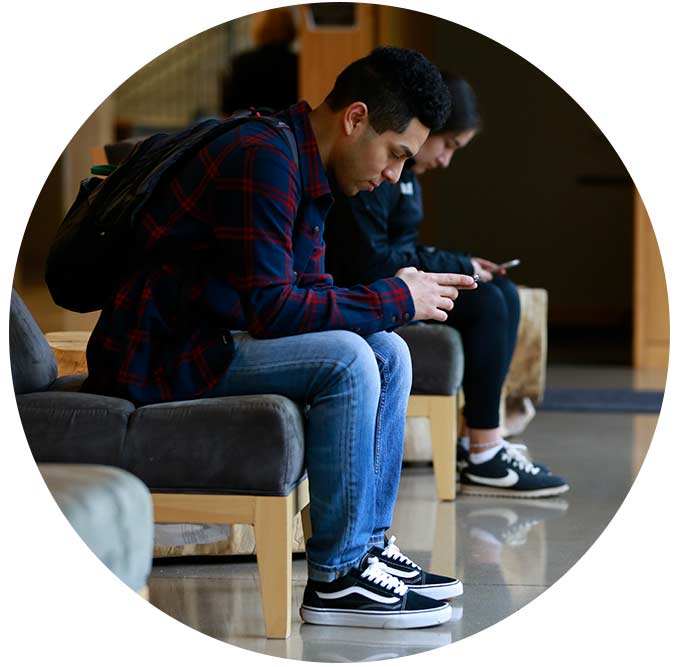 Find your Counselor
Get personal advice on how to best complete your application, how to schedule a personalized campus visit, and help deciding whether Western Oregon University is the best fit for you.
A Western Oregon University education is unlike any other because together we succeed
Visit Us
Discover love at first sight by visiting our beautiful Monmouth campus
Our 157-acre grounds feature tree-lined avenues, historical buildings, and amazing walkability, so we're pretty happy to show it off. We invite individuals, families and groups to join us for guided tours lead by current students who love WOU as much as you will. Get in touch today to plan your visit!
of students are assigned multiple advisers devoted to guiding them through their four years at WOU
of students who apply to WOU are selected for admission
student clubs and organizations are waiting to welcome you in
NCAA Division II student-athletes want to see you in the stands, cheering for the Wolves
Contact us
admissions@wou.edu  |  503-838-8211  |  1-877-877-1593 (toll-free)  |  Location: Welcome Center