Western undergraduAte exchange (WUE)
At WOU, all admitted freshmen and transfer students from eligible states, U.S. Pacific Territories and Freely Associated States receive the Western Undergraduate Exchange tuition rate. All academic majors and programs of study, including exploratory, are eligible for the WUE rate. There is no deadline or separate application to receive the WUE tuition discount.
The WUE can be combined with scholarships and other forms of financial aid.
WUE & TEXAS TUITION
Students are eligible to save more than $15,000 per year in tuition!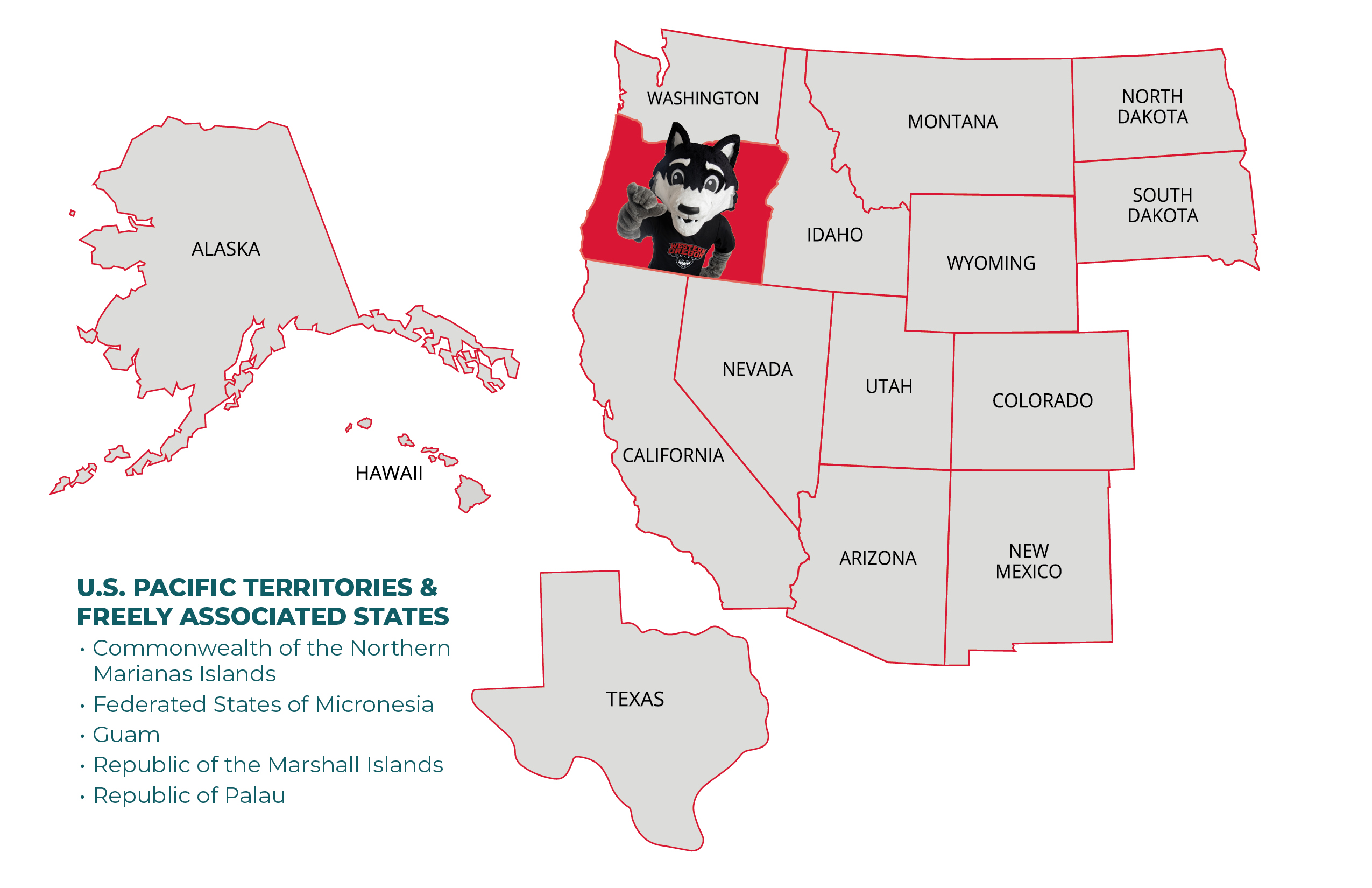 Residents of these states/territories qualify:
Alaska, Arizona, California, Colorado, Hawaii, Idaho, Montana, Nevada, New Mexico, North Dakota, South Dakota, Utah, Washington, Wyoming, Guam, Texas, The Commonwealth of the Northern Mariana Islands, The Federated States of Micronesia, The Republic of the Marshall Islands, The Republic of Palau
Resident Tuition Under SB 553
Oregon Senate Bill 553 is a law that grant eligible students resident (in-state) tuition rates.
Eligibility Under SB 553
Have not established residence in another U.S. state or territory before arriving in Oregon, AND
COFA Islanders: An individual who entered the United States under a Compact of Free Association treaty between the United States and the following countries:

The Republic of Palau;
The Republic of the Marshall Islands; or
The Federated States of Micronesia
Estimated Tuition for the 2022-23 Academic Year
| | |
| --- | --- |
| Average non-resident tuition and fees | $29,709 |
| Approximate savings to you | –$15,210 |
| Average WUE tuition and fees | $14,499 |
Based on 15 credits per term (fall/winter/spring terms)