Admission process
A Western Oregon University education is unlike any other because together we succeed
At WOU, all students are valued for their role in the Wolves family. Members of the faculty and staff are invested in your success, so you will be empowered to achieve a transformative education that puts you on a path toward employment. Take the first step today by applying for admission.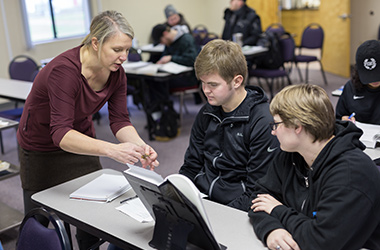 Tuition & Scholarships
---
The vast majority our student body is able to take advantage of WOU's extensive scholarship and tuition assistance opportunities.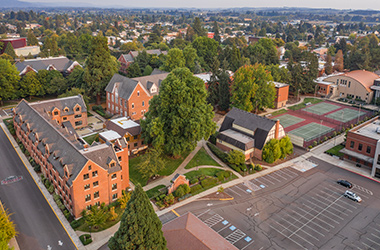 Immigration
---
What you need to know about your immigration documents, comprehensive F-1 and J-1 regulatory information, and a description of the electronic student and exchange visitor information system, SEVIS.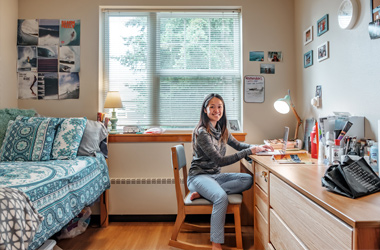 University Housing
---
Living on campus is one of the most rewarding experiences you will have while attending WOU. On campus living will make it easy to study with other students with like interests/fields of study.
A Western Oregon University education is unlike any other because together we succeed
Study abroad
No matter what your interests, we have something for you — study abroad programs, exchanges, service learning, field studies, and internships — on land or at sea! Explore and discover more about our programs.
Visit us
Our 157-acre grounds feature tree-lined avenues, historical buildings, and amazing walkability, so we're pretty happy to show it off. We invite individuals, families and groups to join us for guided tours lead by current students who love WOU as much as you will. Get in touch today to plan your visit!
of students are assigned multiple advisers devoted to guiding them through their four years at WOU
of students who apply to WOU are selected for admission
student clubs and organizations are waiting to welcome you in
NCAA Division II student-athletes want to see you in the stands, cheering for the Wolves
Contact
Office of International Education & Development
Phone: 1-503-838-8425
Email: global@wou.edu
Location: Academic Programs & Support Center (APSC)
Western Oregon University
345 N Monmouth Ave Monmouth, OR 97361