Dance
Alumni
EMILY AALBERS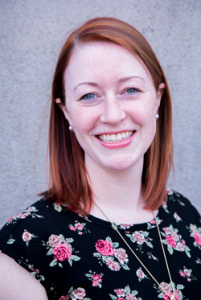 Emily graduated in 2014 from Western Oregon University (WOU) with Bachelors of Arts degrees in dance and psychology and a minor in French. Since then, Emily moved to Colorado and began pursuing a professional career in dance performance, choreography, and instruction. In Spring of 2015, Emily was offered a position as a company member for Kim Robards Dance (KRD), in Aurora Colorado and also worked briefly under Winifred R. Harris with her Between Lines company. Emily is taking a break from dancing professionally to heal from hip-surgeries. In the Fall of 2017, after working as an Outreach Instructor, Emily was promoted to work full-time as the Education Department Manager of the Education and Community Engagement Department at Colorado Ballet. She is pleased to be able to share her passion for and experience teaching on a greater scale helping to make dance accessible for all.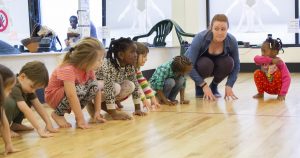 The department mission is Every. Body. Dance.: Every. To make dance accessible to everyone. Body. To promote dance and movement as part of a healthy lifestyle. Dance. To encourage creativity and expression through dance, and foster an appreciation for ballet. Colorado Ballet serves in-need students, teachers, families, people with disabilities, and lifelong learners in Colorado. The department's programs make more than 35,000 contacts each year in 300 schools/organizations. Emily oversees department staff and operations as well as helps to guide the vision, goals, and expansion of programming. This position is challenging, rewarding, and a dream come true.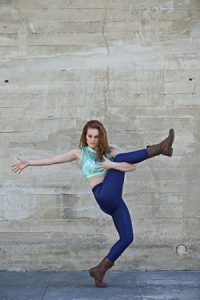 KAITLIN BAULD
Kaitlin Bauld began her dance training at the age of 3, mainly focusing on classical ballet at several studios including Contra Costa Ballet Academy. While attending Western Oregon University she pursued her love of dance and choreography, and discovered her passion for modern dance. She studied under professors such as Deborah Jones and Sharon Oberst, while being a company dancer for Rainbow Dance Theater lead by Darryl Thomas and Valerie Bergman. Kaitlin attended the American College Dance Festival for three years as a dancer, and was invited to showcase her own piece to compete as well. Kaitlin graduated in 2012 with a B.A. in Dance and Theater and immediately moved to Los Angeles. In just a few short years she began her professional career as a dancer and choreographer in the entertainment industry. While exploring film making, Kaitlin dreamed of combining the worlds of dance and film, which motivated her to create and found Omnia Dance Company.
CHENISE CROCKETT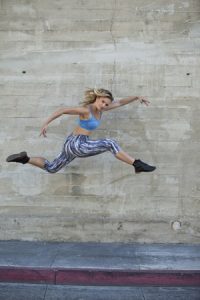 Chenise Crockett grew up on the Oregon coast where she began her dance training at age 5. At 16 she attended the Arts and Communication Magnet Academy where she received intensive professional training. With a dance scholarship at Western Oregon University, she was selected to perform guest artist pieces at the American College Dance Festival for four consecutive years. She danced as an apprentice for the Rainbow Dance Theater for two years and graduated in 2012 with a B.A. in Dance. After graduation she moved to Portland where she explored various styles with local studios and companies, as well as co-creating several dance films. She has since moved to Los Angeles and works for Omnia Dance Company.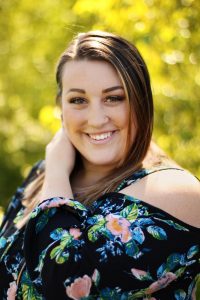 JORDAN DANIELS 
Jordan Daniels started her dancing career at Innovative Dance at just 4 years old. She then spent 8 years competing in Performing Company from 2001-2008. Upon entering high school, Jordan was a member of the Wilsonville Pride Varsity Dance Team for 3 years. During her junior year, she joined Varsity Cheer and became captain during her senior year. Jordan graduated from Western Oregon University with a Bachelor of Science in Dance and a Minor in Sports Leadership in June 2017. She now works at Innovative Dance in Wilsonville, OR. In summer of 2014, Jordan began coaching the Tigard Protégé JV Dance Team at Tigard High School, where she still currently coaches. 
KATELYN WYATT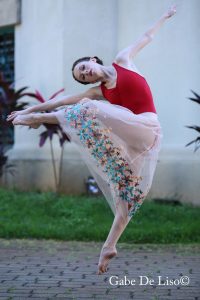 Katelyn Wyatt started dancing as a child at the Regional School of Ballet in Corvallis, OR. She graduated from Western Oregon University in 2015 with a BA in Dance. She is interested in using dance to build safe places for humans to learn and grow together. She loves to teach dance to all ages, infant to adult. When dancing you can find her in socks due to her love of sliding and spinning. She danced with Rainbow Dance Theatre under the direction of Valerie Bergman and Darryl Thomas for seven years. She has toured throughout the U.S. and internationally. Currently she lives on Oahu where she dances with IONA Contemporary Dance Theatre and Jhalak Dance Company. She teaches and subs at places around Oahu; Mid Pacific Institute, Diamond Head Theatre, Page Academy of Dance, Queen Emma Ballet, Kauluwela Elementary School and the Nu'uanu YMCA. She is attending the University of Hawai'i at Mānoa for her MFA in dance, performance and choreography. She is a dance graduate assistant and teaches ballet, contemporary and hip hop at the university.
---
Contact:
Department of Theatre/Dance
503-838-8461    l    email: janovid@wou.edu
    l   Rice Auditorium (RA 105) 
Box Office Phone: 503-838-8462