Theatre Alumni
Graduates of Western's Theatre/Dance program have acted in and designed for such theatres as the Oregon Shakespeare Festival, the Colorado Shakespeare Festival, the Houston Alley Theatre, the South Coast Repertory Theatre, the Santa Fe Opera, the La Jolla Playhouse, Yale Repertory Theatre, The Mark Taper Forum, The Geffen Playhouse, and Seattle's ACT. In 1989, Rex Rabold, a long-time Oregon actor and Western graduate, was awarded Western's Distinguished Alumnus Award. David Kay Mickelsen, a Western graduate and professional costumer designer, has worked in major regional and Off Broadway theatres. Recently he completed costume designs for the premiere of The Grinch Who Stole Christmas at the Minneapolis Children's Theatre and worked several seasons at the Utah Shakespeare Festival. Many graduates contribute their talents to play writing, directing, choreographing, and designing for productions in and around the state. Other Western theatre and dance graduates have gone on to careers in television, film, arts administration, and teaching in public schools, colleges, and universities.
ALEC WILSON  
Alec Manley Wilson graduated from the BFA program at Western Oregon University in 2008. He spent the next four years working with professional companies around Portland and Seattle, including Artist's Repertory Theatre (Othello and Design for Living), Profile Theatre (Biloxi Blues), Theatre Vertigo (Pterodactyls and Macbeth), and Book-It Repertory Theatre (Owen Meany's Christmas Pageant and The Art of Racing in the Rain). He was then accepted to the ART/MXAT program at Harvard where he appeared in The Light Princess, and understudied The Tempest and The Heart of Robin Hood, on the ART main stage. He graduated from Harvard with his MFA in Acting in 2014, and moved to Los Angeles. He continues to work in film, television, and theatre, and has appeared in projects such as Modern Family (ABC), Great News (NBC), Broad City (Comedy Central), The Orville (FOX), You're the Worst (FXX), Shared Rooms (Guest House Films), and King Charles III (Chicago Shakespeare Theater).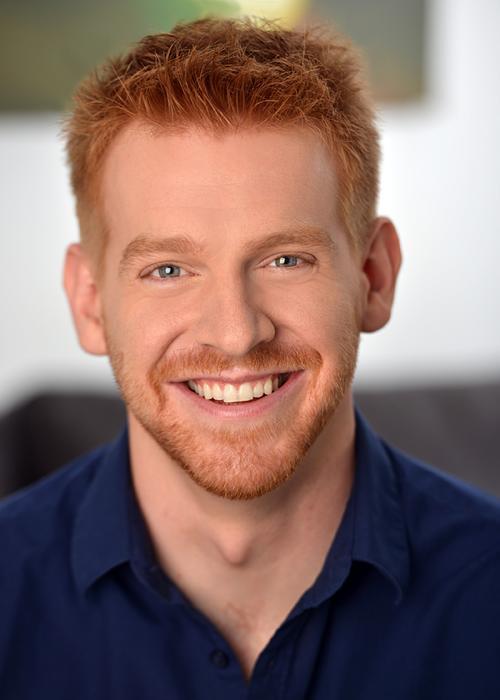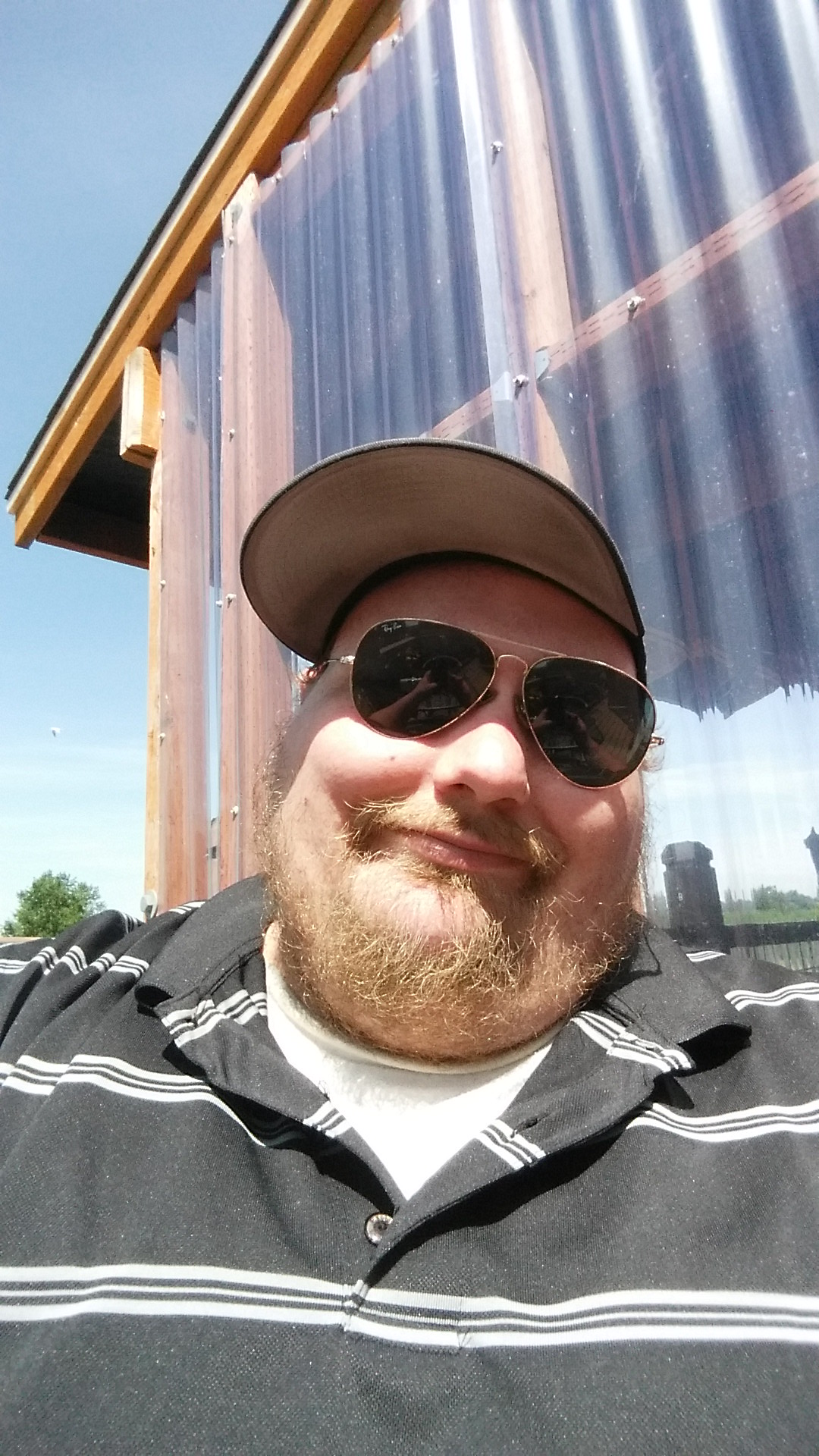 BRANDON WHITE
Brandon was a Western Oregon University Theatre Arts student from Fall 2006 to Spring 2011. He came to Monmouth as an actor initially, seeking WOU for the BFA Acting program.  But as many students do, he soon saw another way to be further involved in the Theatre world by taking a few technical classes as well as being talked into joining the WOU Shop staff by fellow WOU Theatre student Joey Baker (WOU '12). Brandon helped build and run more than 15 shows from Main Stage productions in Rice Theatre to student-directed works as well as 4 WOU Spring Dance Concerts, learning carpentry and all aspects of Technical Theatre. Since leaving WOU, Brandon has become a member of the Local International Association of Theatrical Stage Employees (IATSE) 15 out of Seattle, as well as working for the Lake Washington School District as a stagehand and teacher of Technical Theatre. He has helped build and run multiple events, shows, and ceremonies since September 2011.  The Redmond High School Drama program has been nominated for multiple 5th Avenue Awards for High School Musicals in both Technical and acting categories.
BRENT SULLIVAN
Brent Sullivan graduated in 2003 with a B. S. in Theatre Arts. He worked for the Oregon Shakespeare Festival as a scenic carpenter from 2004-2006. Brent and his wife moved to Boston in 2006 where he attended Boston University as a Masters candidate in Lighting Design. He taught as an Instructor there from 2007-2012. In 2008 he started working for Harvard University as production supervisor and resident lighting designer. In 2010 Brent received his MFA in Theatre Lighting Design. Companies he has worked with include: The Huntington Theatre Company, American Repertory Theatre, Tulsa Opera, and Boston Ballet. He worked in the Boston area as an independent lighting designer for Dance, Theatre, Opera, and special events. Brent moved back to Portland in summer of 2012 and has worked at many academic and professional theatres there, most notably as Technical Director at Reed College and Artists Repertory Theatre.  Brent currently works as Technical Producer at Satis&fy, USA, one of the leading full-service production companies in the US since 1993.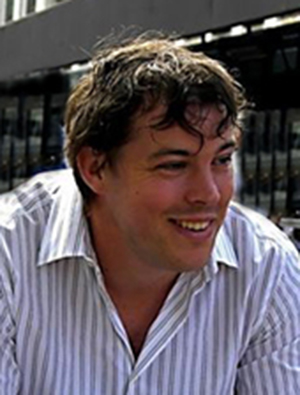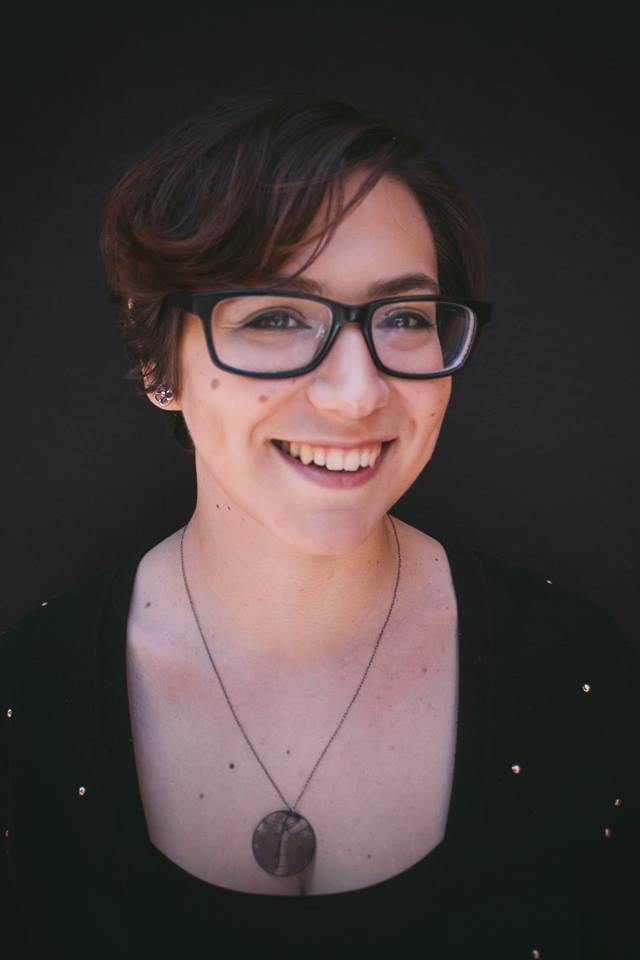 CHLOE ZEE JOY
Chloe Zee Joy received her BA in Theatre from Western Oregon University in 2014. She received an MFA in Technical Direction from the University of Nevada, Las Vegas in 2017. While there, she served as Technical Director for Opera Las Vegas and several Nevada Conservatory Theatre productions. In addition to many ATD positions, she also designed projections for theaters in the Las Vegas area including Nevada Conservatory Theatre and A Public Fit. In 2014 she attended Williamstown Theatre Festival as a TD intern, and was the Technical Director for Saint Michael's Playhouse in 2016. She now works as an Assistant Project Manage at All Access Staging, in Torrance, CA.
CHRISTINE GREENHALGH
Christine was born and raised in Gresham, Oregon.  She attended Western Oregon University from 2008-2013. At WOU, she was the two time recipient of the Wynn Musical Theater Scholarship, and some of her favorite roles were Abigail in "The Crucible" and Mary Lane in "Reefer Madness." She graduated from Western Oregon University with a Bachelor of Arts in Theatre with a double minor in Dance and in Music. Christine is currently living in Portland where she is very involved in the theatre and dance community.  She is a tap/musical theatre instructor at VandeVeere Productions and at the Multnomah Athletic Club. She is also the choreographer for musicals and May Court at West Linn High School. Favorite roles include Judy Haynes in White Christmas (Lakewood Theatre Company), Greek Chorus in Legally Blonde the Musical, Silly Girl in Beauty and the Beast (Pixiedust Productions), and a Toreadorable in Gypsy (Broadway Rose Theatre Company).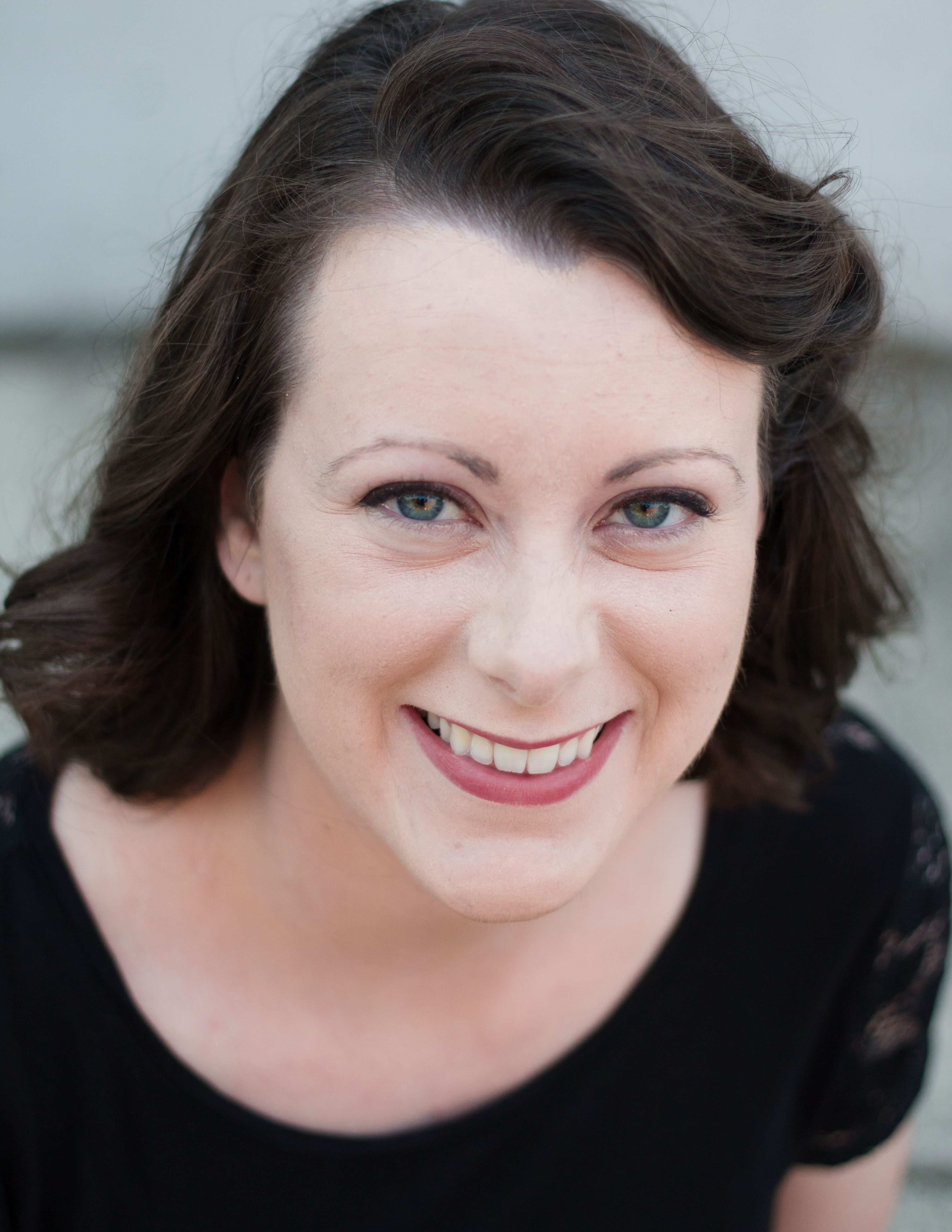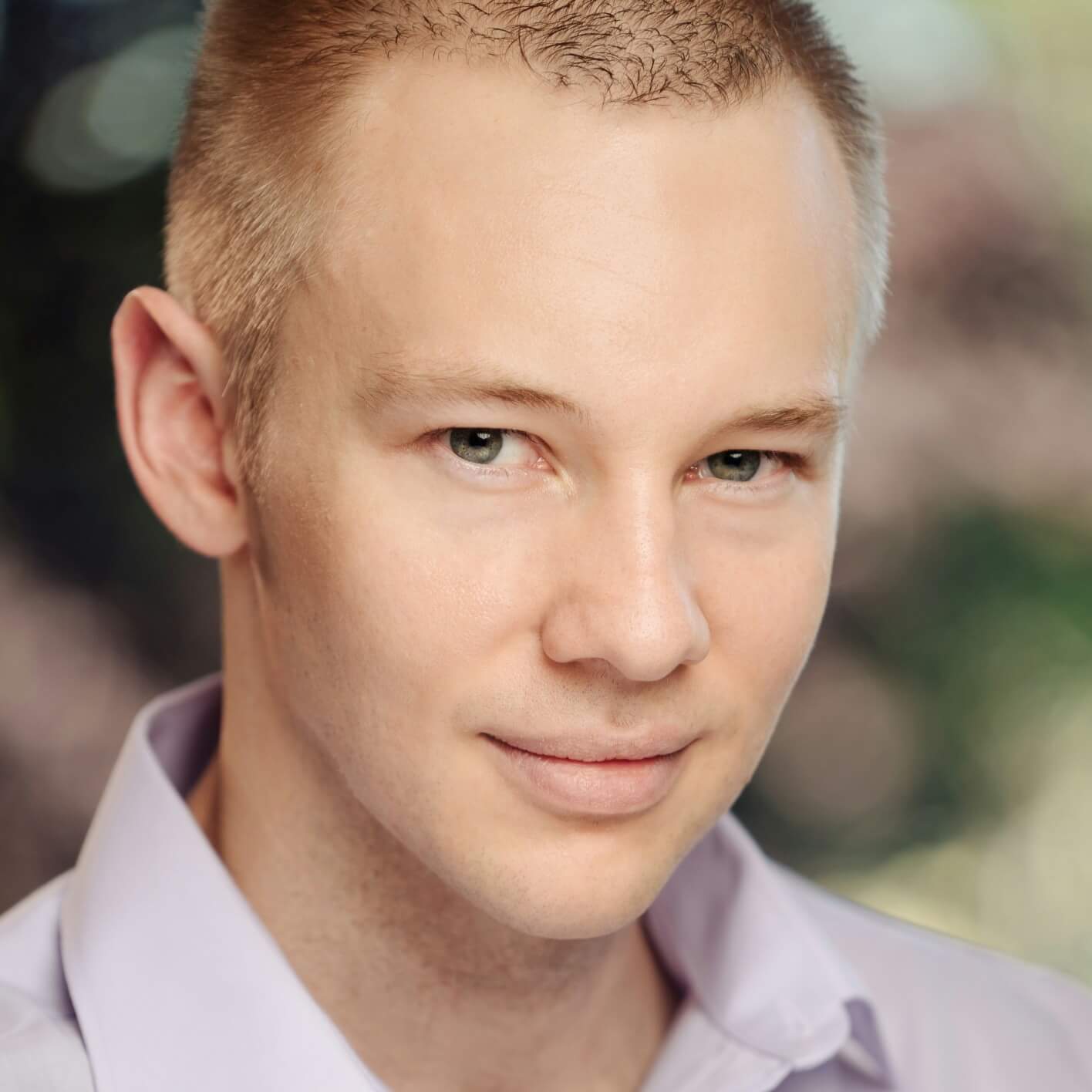 COLIN RUSCHEINSKY
Colton began acting at his local community college at the age of eighteen.  In 2012 he graduated with a Bachelor's of Fine Arts in Theatre.  His first professional show in Portland was "Cherry Orchard" at Artists Repertory Theatre.  In 2014 he was brought on to Third Rail's first mentorship program.  Two years later he was cast in Green Room a feature film about punk rock and evil Neo-Nazi.  Colton also played Hector in Portland Actors Ensemble's production of Troilus and Cressida in 2017 and continues to pursue his professional acting career in Portland.
Evan Christopher
Evan graduated from Western Oregon University in 2011 and immediately went to work in the local theatre industry, co-founding a community theatre, Keizer Homegrown Theatre, in his hometown and working as an assistant director at theatres across the region, including CoHo Theatre and Portland Center Stage.
In 2014, Evan took a hiatus from directing and left his day job at the State of Oregon to manage a political campaign for local elected office in Portland.  Following that, Evan attended Lewis & Clark Law School; while in law school, he worked as a law clerk for both the Oregon Department of Justice and Judge Ann Aiken of the United States District Court in Oregon.  Evan graduated summa cum laude in 2018 and began working for the law firm of Davis Wright Tremaine in Portland.
Evan's law practice focuses on government relations, elections, and constitutional law.  He has practiced in the state and federal trial courts, before the Oregon Court of Appeals, the Oregon Supreme Court, and the Ninth Circuit Court of Appeals.  Evan also provides pro bono legal counsel for local non-profits, including Keizer Homegrown Theatre, the theatre he helped create.  In his spare time, Evan patronizes the many arts and cultural organizations in Portland, including the Oregon Symphony, Literary Arts, the Portland Opera, and Oregon Ballet Theatre.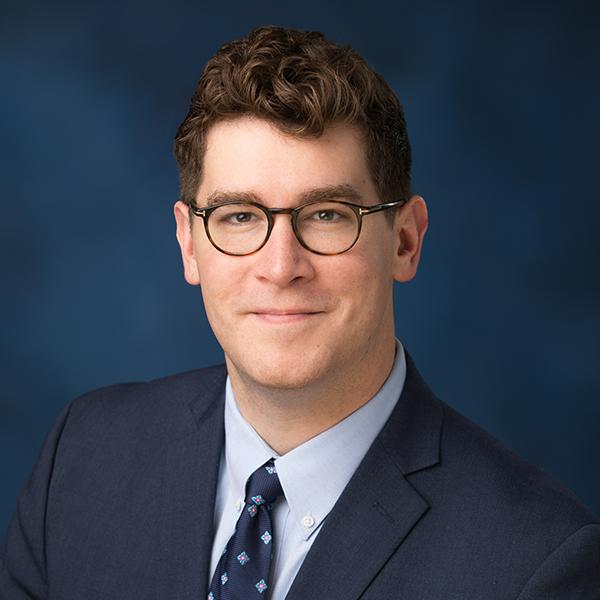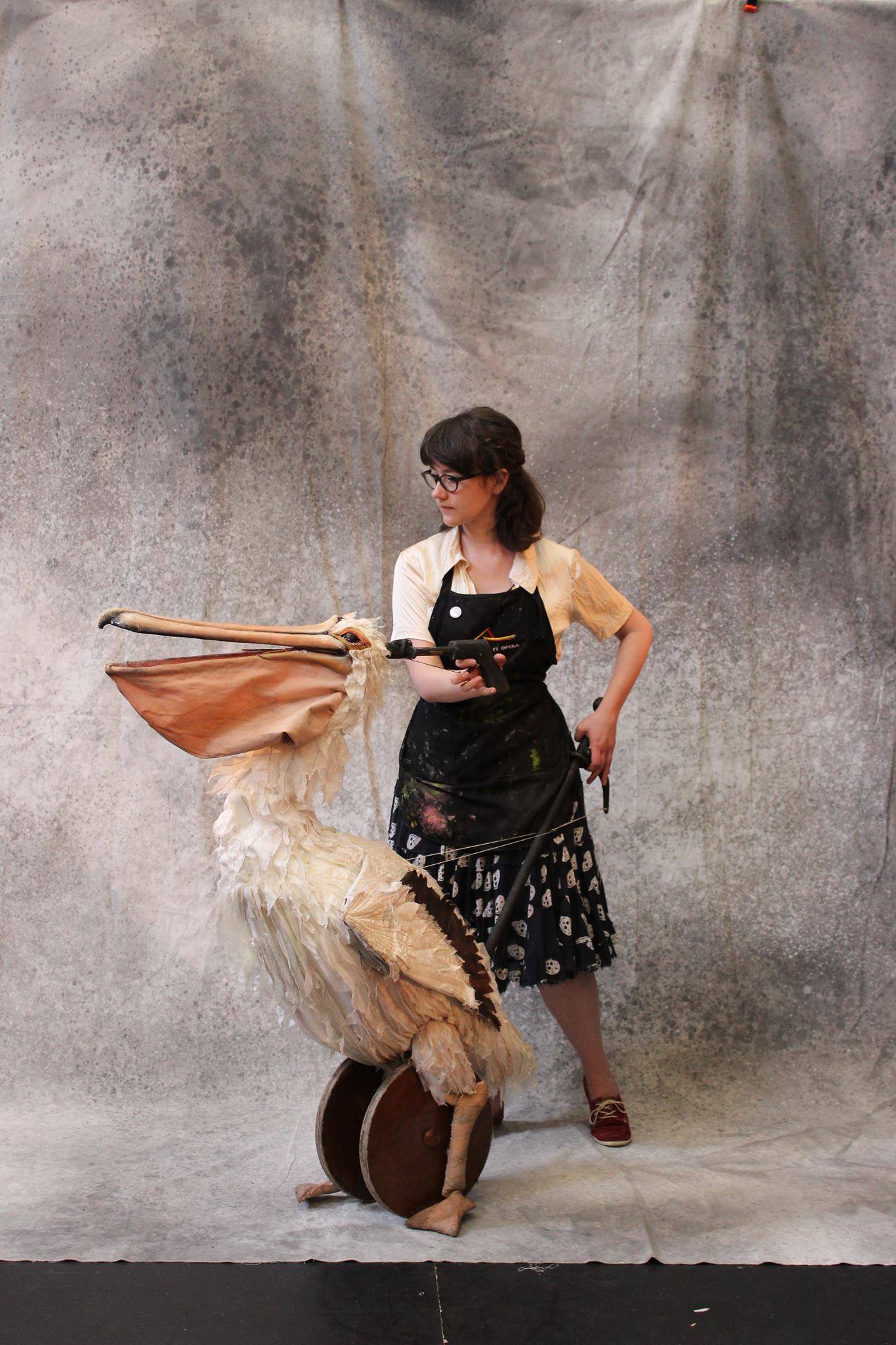 IZZY BRISTOW
"Although I didn't study puppetry in my undergraduate costume course, I have long seen them as an unmatched blend of character design and story-telling. My time on the Puppetry MA at the Royal Welsh College of Music and Drama gave me the opportunity to explore this incredible fusion, building on my roots in costume design and production from a BFA in Technical Theater at Western Oregon University and several internships throughout the United States. I made my first puppets at RWCMD in October 2015, and since then have had the good fortune to learn an amazing variety of skills both at college and from several professional puppet makers in the UK. It has been an intense and rewarding change.
Puppets are captivating, from their amazing cultural history to their astounding technical feats on the contemporary stage, and I am overjoyed to be on the threshold of a career where I get to spread this amazing art form far and wide."
JACK MENG
Jack Meng graduated from WOU in 2012 with a Bachelor of Arts in theatre focused on technical theatre.  Since graduating Jack worked for two years at Broadway Rose Theatre in Tigard as a Scenic Carpenter, Electrician, Deck Chief, Master Carpenter, and Assistant Technical Director as well as a freelance carpenter for various theatres in the Portland area and I.A.T.S.E 28, the local Portland union.  After two years in the Portland area Jack moved to Tucson, AZ to pursue a graduate degree in Technical Direction. In graduate school Jack worked for the Glimmerglass Opera in New York as well as the Dorset Theatre Festival in Vermont.  Jack graduated from the University of Arizona in 2017 with a Master of Fine Arts in Technical Direction and is now the Technical Director at Coastal Carolina University in South Carolina.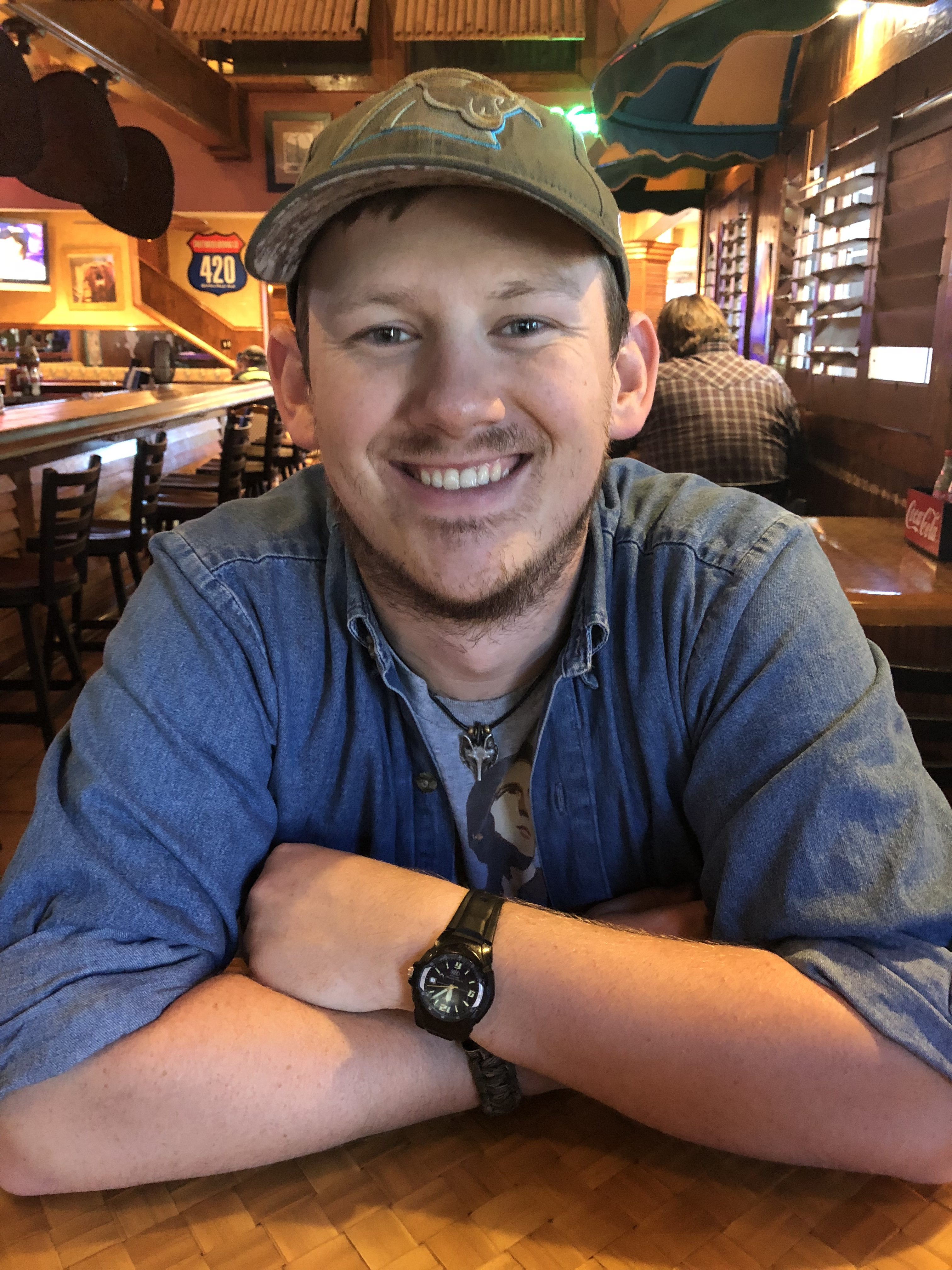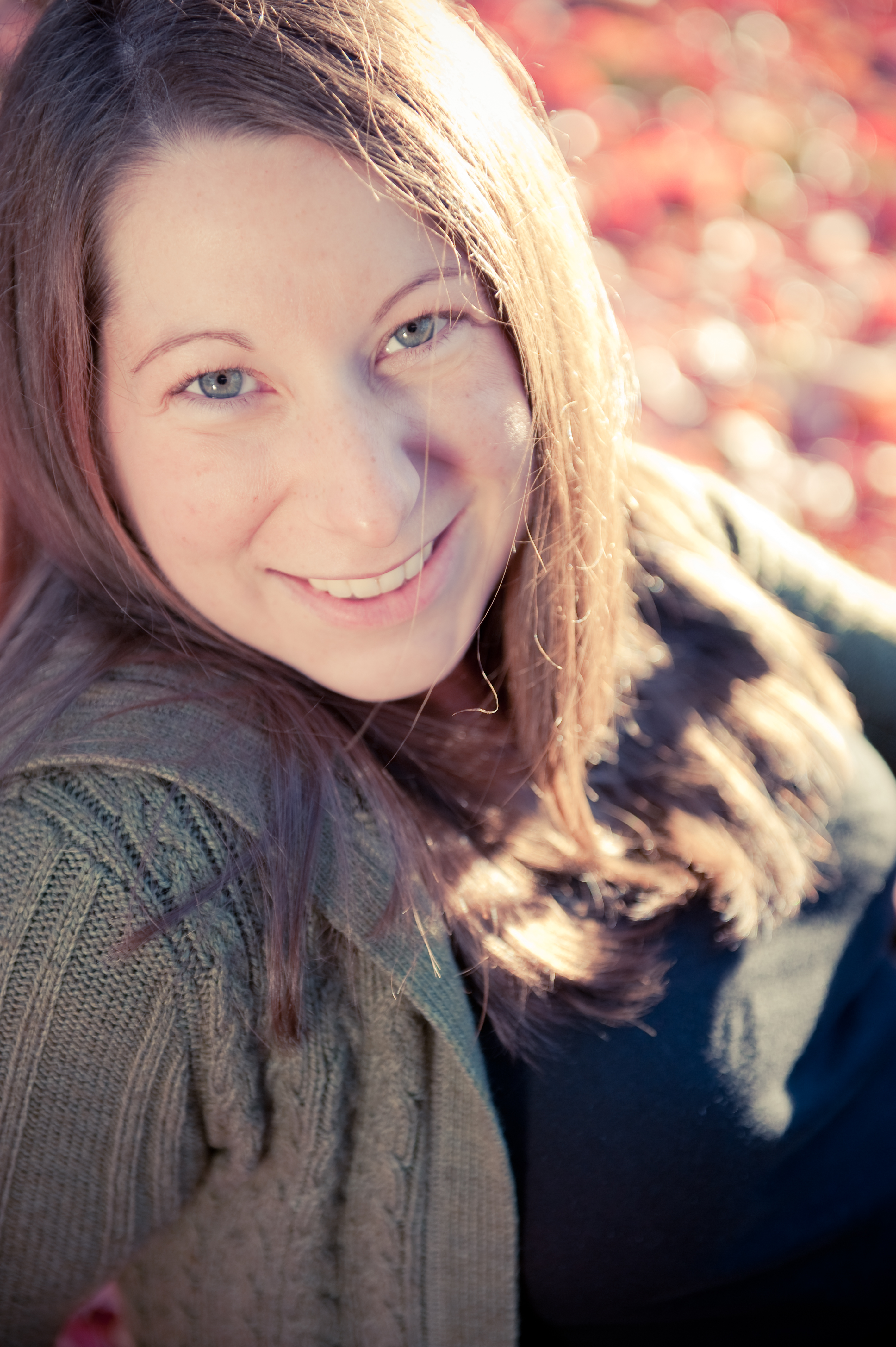 Jessica Cavanaugh graduated summa cum laude from Western Oregon University with her BFA in acting in 2007. After acting professionally for a year in Portland, Oregon, she decided to go back to school to become a teacher. She graduated from Willamette University with her Masters of Arts in Teaching in 2009. Currently, Jessica is teaching language arts, social studies, and theatre at a small middle school in Salem, Oregon.
JENESSA RAABE
Jenessa Raabe is a production manager, stage manager, and lighting designer. She graduated from Western Oregon University in 2013 with a BFA in Technical Theatre with a emphasis in stage management. After graduation, she worked on staff in the theatre department at WOU for a year before moving to Portland. She has worked in theatre, dance, and circus with companies such as Nightflight Aerial, Rainbow Dance, Echo Theatre Company, Third Rail Rep, Portal Theatre and more. Jenessa is currently in her third year working with world renowned dance company BodyVox as their production manager and technical director. She has toured throughout the US, Canada, and China with both BodyVox and Rainbow Dance. She regularly works the International Fringe Festival in Edinburgh, Scotland and has enjoyed getting to work with artists throughout the world.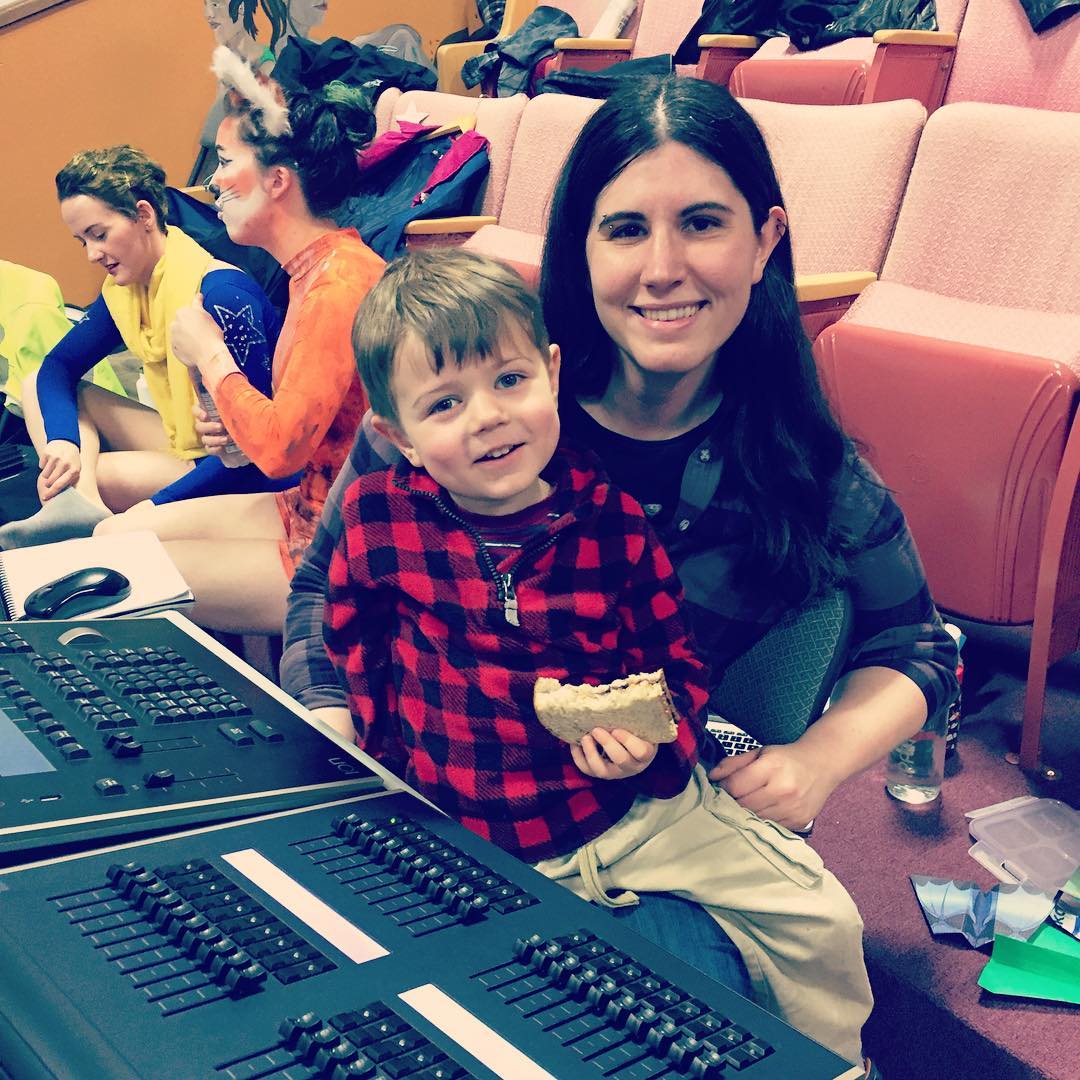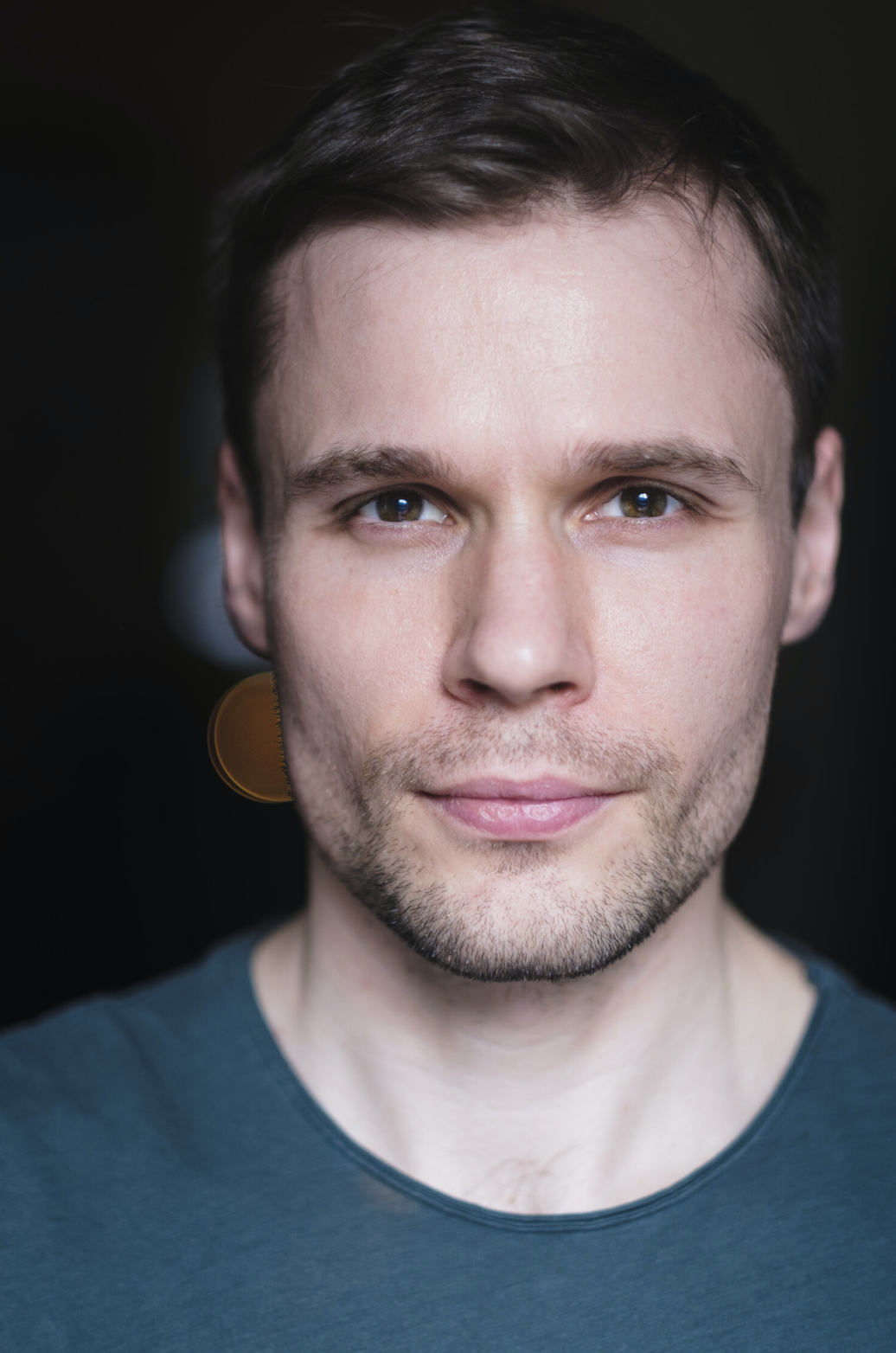 JOSIAH BANIA
Josiah Bania graduated graduated from the BFA Acting program at Western Oregon University in 2008 and went on to earn his MFA from the Yale School of Drama. He is an actor, educator, and playwright and his work has been seen at theaters across the country, including Mark Taper Forum, Shakespeare Theatre Company, Geffen Playhouse, American Repertory Theater, Shakespeare Theatre Company, Yale Repertory Theatre, Portland Center Stage, Rattlestick Playwrights Theater, Dorset Theatre Festival, Artists Repertory Theater, among others. His plays have been workshopped at The Lark and Rattlestick Playwrights Theater. As an educator, he has taught at the Yale Summer Conservatory, Williams College, New York Conservatory for the Dramatic Arts, masterclasses at Western Oregon University, as well as many years of private coaching. He lives in New York City.
KARA SINCLAIR
Kara Sinclair graduated in 2014 with a Bachelors of Art in Theatre and a minor in Environmental Studies. During her time at WOU, Kara, studied Stage Management and Scenic Art
while working as a Carpenter and Shop Supervisor. Currently living in Pittsburgh, PA, Kara works as the Production Manager for 12 Peers Theatre and Throughline Theatre as well as many other freelance gigs around the city. Her work has been seen at Bag&Baggage (Assistant Stage Manager), LAIKA inc. (Production Assistant), Williamstown Theatre Festival (Production Intern and Assistant Production Manager), Off the Wall Productions (Costume Coordinator), Prime Stage (Stage Manager), City Theatre (Assistant Production Manager) and Quantum Theatre (Production Manager). In her free time Kara can be found working at United Way of SW PA, giving back to the community that has helped her art grow so much.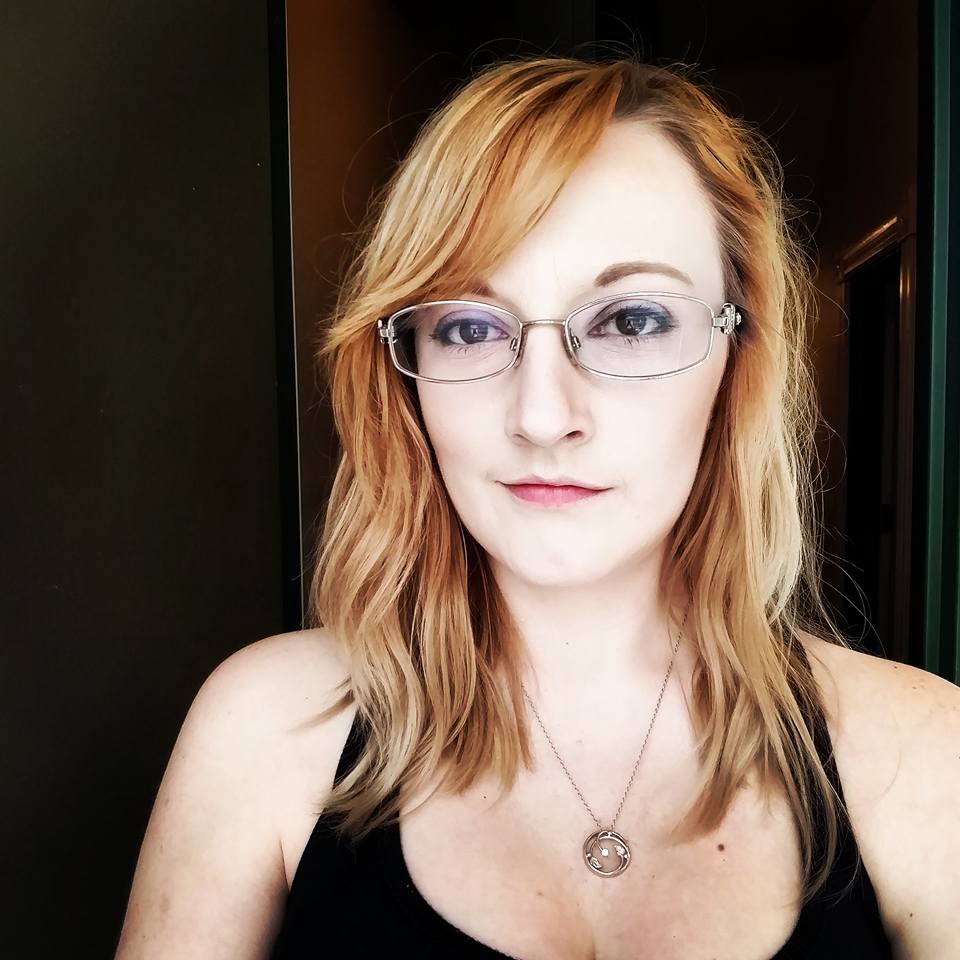 Kira Batcheller graduated from WOU in 2012 and received a BFA in Acting. She was originally a music major and track runner, but after being cast in her first show, she was quickly swept away by the magic and honesty of performing, and the dedication of the WOU staff. She changed majors her sophomore year and decided to audition for the BFA program, and is extremely grateful she did. Kira has been performing professionally on the West Coast for the past 6 years. In June of 2017, she moved back to the Portland-area after a nine month hiatus in Olympia, WA. In Olympia, she was lucky enough to portray the role of Julia in The Two Gentlemen of Verona and the solo role in the one woman show My Name Is Rachel Corrie (Harlequin Productions). Her Portland-area credits include: It's a Wonderful Life (Stumptown Stages), Young Frankenstein (Lakewood Theatre Company), Dreamgirls (Portland Center Stage), The Snowstorm (CoHo/Many Hats Collaboration – Drammy for Best Production), and Grease (Broadway Rose Theatre Company).  Kira is currently in rehearsal with PDX Playwrights to perform short plays for the Fertile Ground Festival. She has also filmed with The Art Institute of Portland and directed/choreographed summer camps for Spotlight Musical Theatre Academy. It's difficult to choose, but her three favorite roles at WOU were: The Ladies Man (Yvonne), Almost, Maine (Glory/Gayle), and last but not least, Reefer Madness (Ensemble). She is truly grateful for all the challenges and triumphs the WOU Theatre Department gave to her.
MCKENNA TWEDT
McKenna Twedt is an actor, costume designer and producer working in Portland, Oregon. McKenna is currently a producing ensemble member of Theatre Vertigo. She is also a former Third Rail Repertory Mentee, as well as a former educator with Tears of Joy Theatre and Northwest Classical Theatre company member.  Some of her favorite acting credits include: Mrs. Farley in Playhouse Creatures (CoHo w/ Brenan Dwyer and McKenna Twedt) Scout/Jean Louise in To Kill a Mockingbird (CoHo w/ Public House), Phil's Girl in Fire Island (defunkt), Phil in bobrauschenbergamerica (Third Rail Mentees), as well as Helena in A Midsummer Nights Dream and Ophelia in Hamlet (Salt and Sage). Some past design credits include: Fire Island (defunkt), Macbeth (Post5), King Lear, Arms and the Man and Othello (NWCTC), Hunter Gatherers, Aloha Say the Pretty Girls, Jekyll and Hyde and Assistance (Theatre Vertigo).
McKenna received her Bachelor of Fine Arts in Acting and Costume Design from Western Oregon University.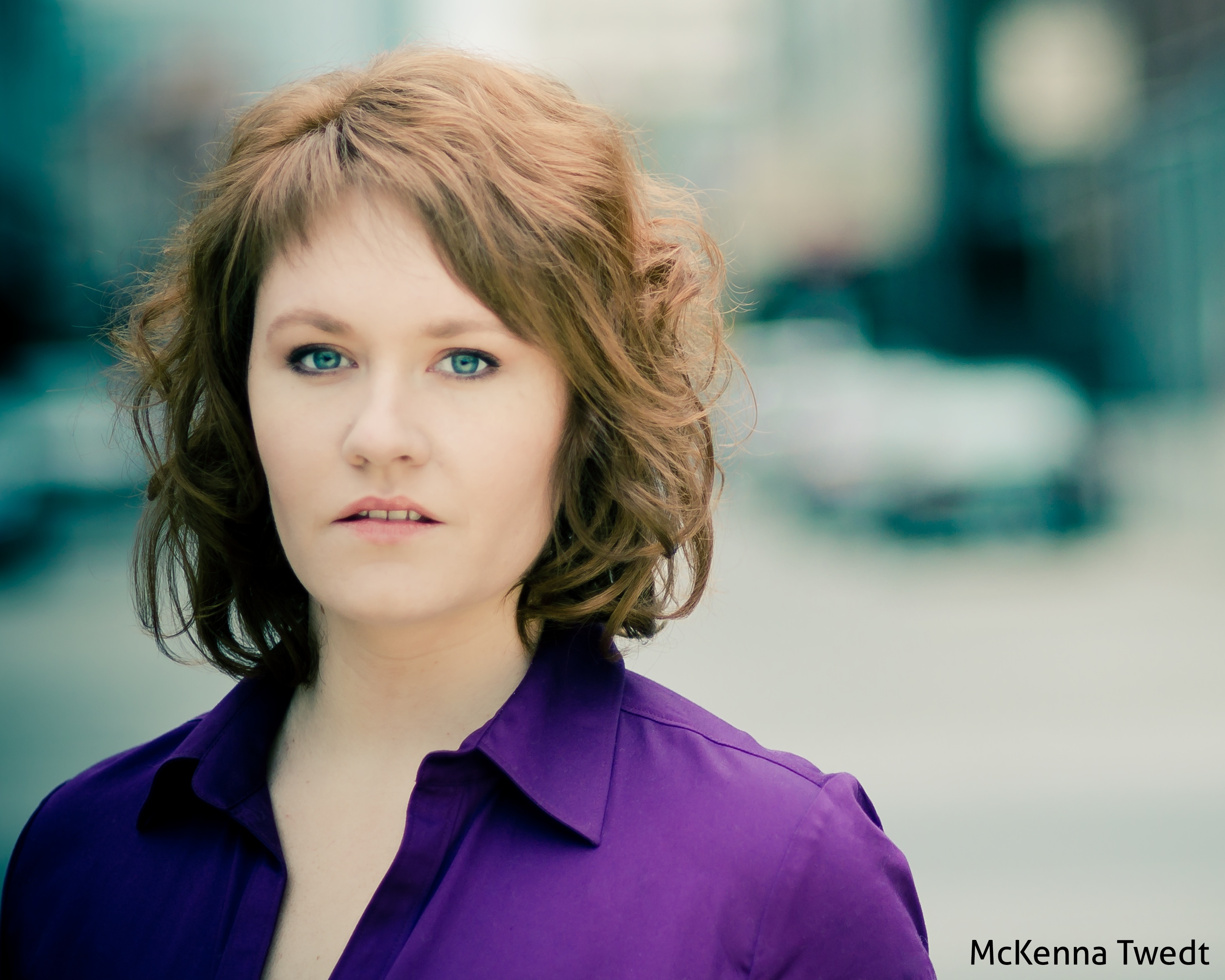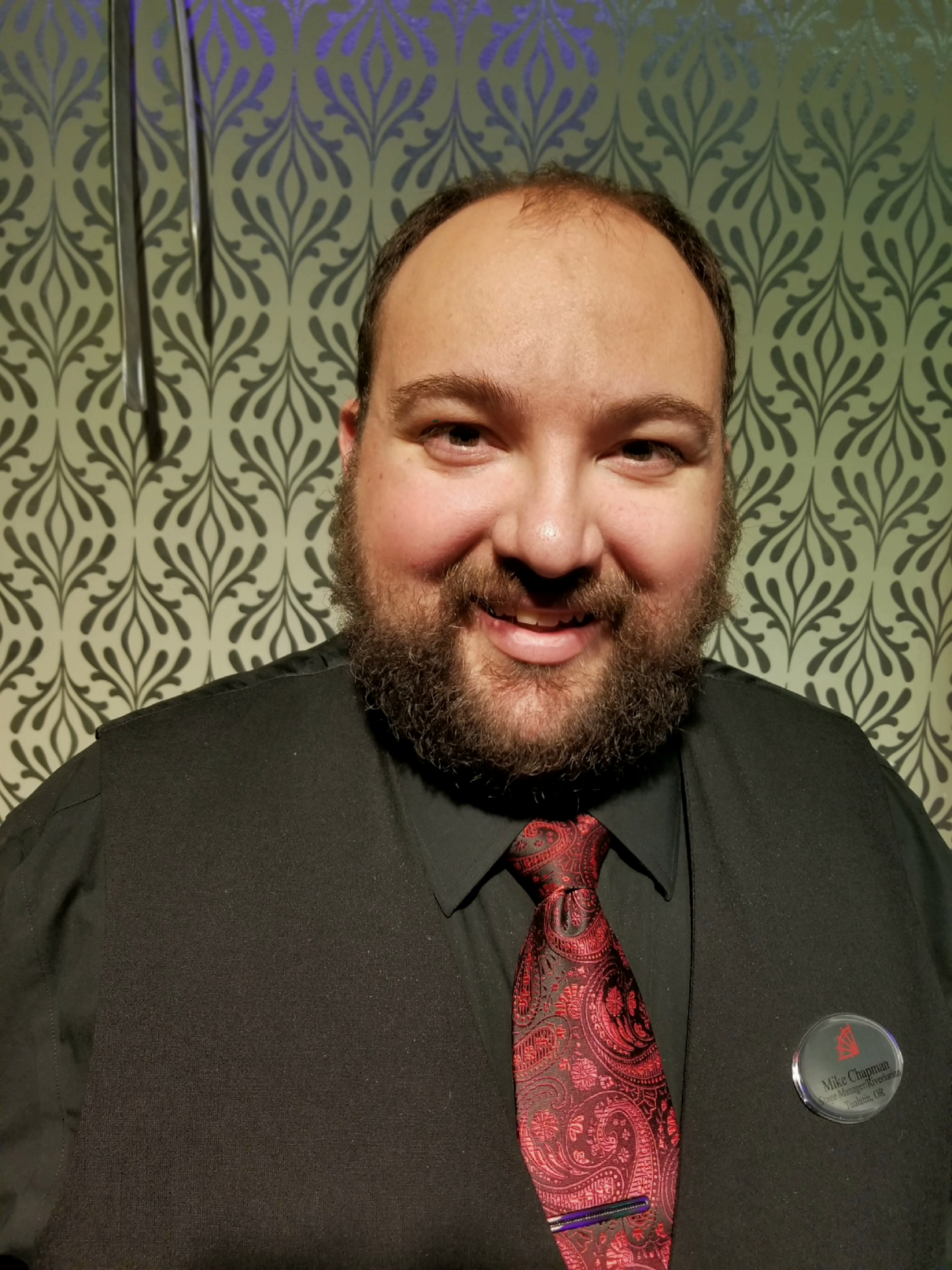 MIKE CHAPMAN
After spending four years in community college, Mike found Western Oregon University in the worst of possible ways.  He applied because one of his friends decided to transfer there.  It wound up being the best school for him, how lucky!  As one of the first Stage Managers to go through the BFA program, Mike Graduated in 2010 with a BFA in Technical Theatre, emphasizing both in Stage Management and Lighting Design.  Since Graduation, Chapman has worked for many theatre companies both in the Portland area and regionally.  Credits include Public House Theatre, Profile Theatre, Broadway Rose Theatre, Lakewood Theatre, Do Jump Extremely Physical Theatre, Oregon Shakespeare Festival, as well as several productions in Maine and many touring productions as a local hire through IATSE (The Stagehands Union).  In addition to Mike's professional work, he is proud to partner with OAASIS to help effect legislative change for child sexual abuse victims through their touring production TELLING.  More info at OAASISOregon.org.  Mike works in high school programs as a guest artist and is a mentor to young technicians through their schooling and into their early careers.  Mr. Chapman now works full-time as the Stage Manager/Lighting Designer for the American Queen Steamboat Company sailing the Mississippi River System on their new luxury vessel, the American Duchess.  Mike also fills the role of Riverlorian, the on board river historian.  He could not be happier in this, his dream job!
MIKE LAWLER
is a writer and theater artist originally from Long Beach, California. He studied theater and anthropology at Western Oregon University, and has focused much of his career on technical theater, working across the country as a scenic carpenter, electrician, stage manager, production manager, and scene designer. In 2007 Allworth Press/Skyhorse Publishing released his guidebook for students and working professionals, Careers in Technical Theater. He has also written extensively on the arts for American Theatre, Dramatics, DramaBiz, Stage Directions, Austin Music Magazine, and is currently a staff writer for TYA Today. From 2007 to 2009 he wrote the in uential blog ecoTheater, exploring the ways performing artists can create work that accounts for the environment and long term sustainability and health of their communities. In 2008, Mike co-founded Wisconsin Story Project (WSP) to create works that centered on verbatim use of oral history to creatively share the stories of Wisconsin communities. With WSP, Mike co-wrote and produced Cancer Stories in 2010, and Uncivil Disobedience, in collaboration with the UW-Madison Oral History Program and Forward Theater Company, in 2012. Mike was a co-artistic director of Theatre LILA from 2013- 2015, and has been the head of production for Children's Theater of Madison (CTM), where he is now Associate Artistic Director, since 2007.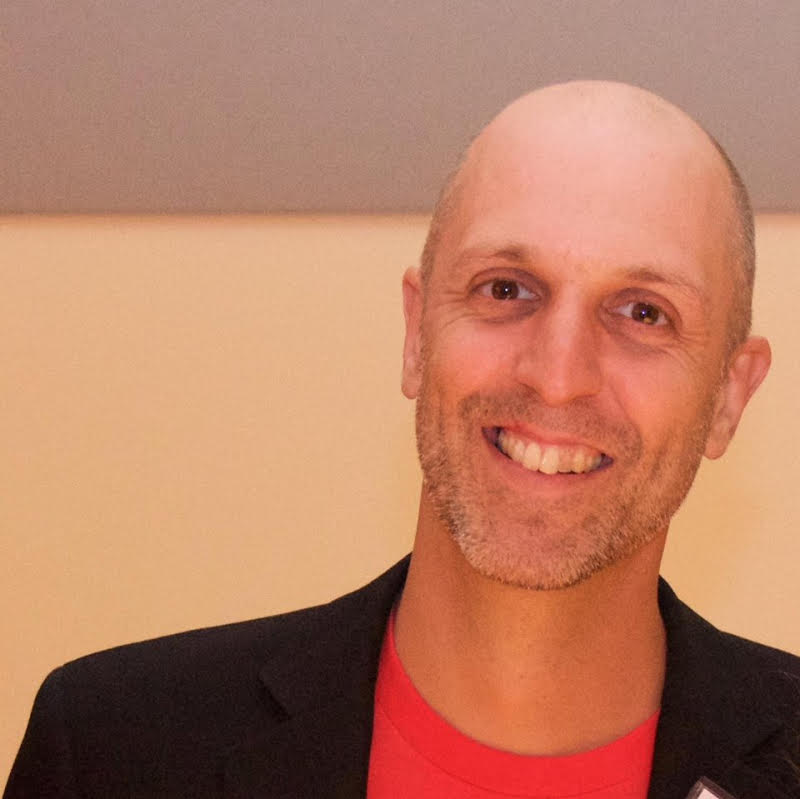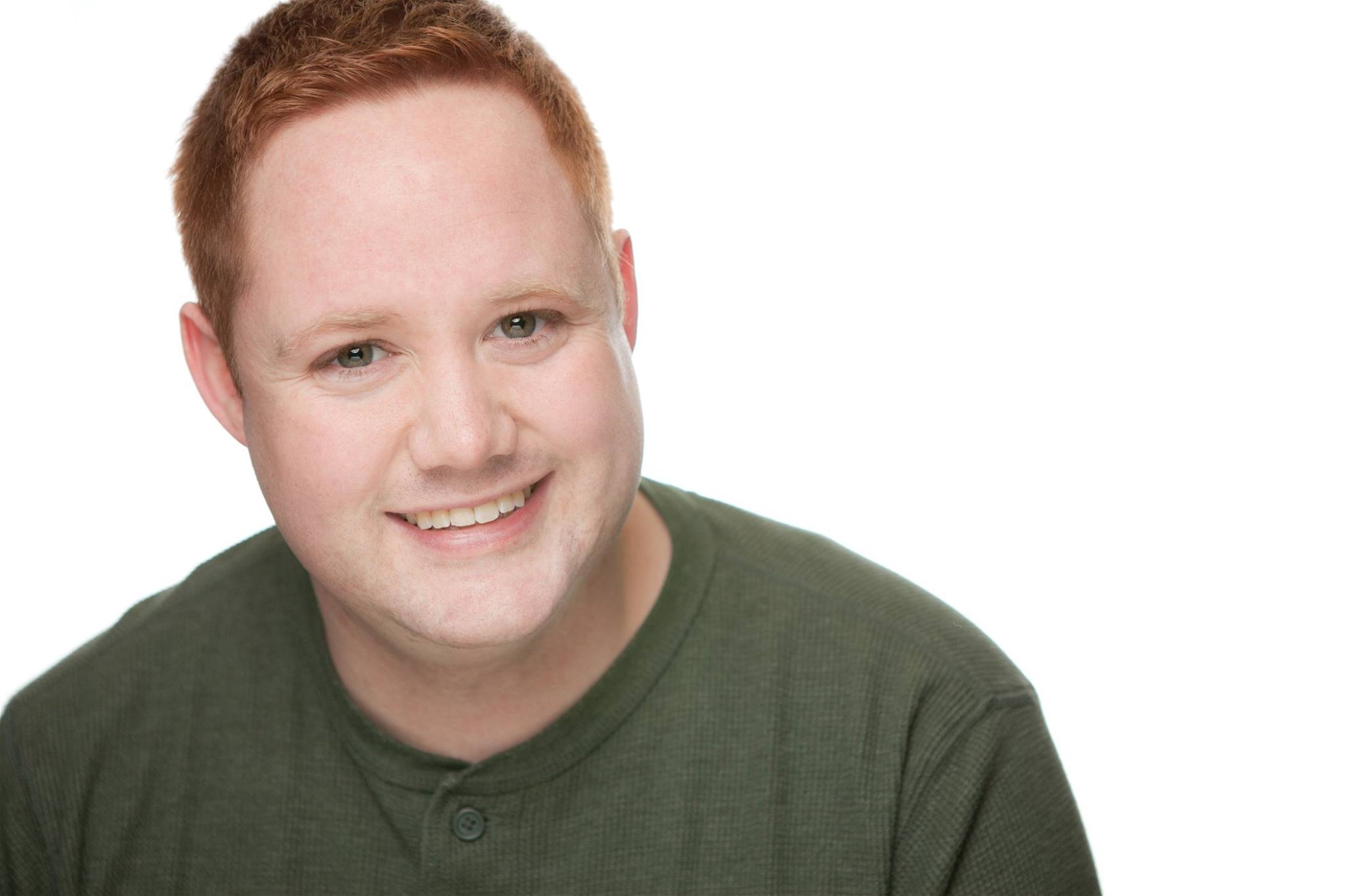 SETH RENNE
Seth Renne graduated from WOU in 2009 with a B.S. in Theater Arts.  Since leaving Western Seth has worked extensively in Portland both on stage and behind the scenes with Broadway Rose Theater, Lakewood Theater, Pixie Dust Productions and more.  He is also seen regularly as Uncle Tommy on the hit YouTube web series The Haunting of Sunshine Girl.  When not performing in Portland he can be found performing and directing at the Gallery Theater in McMinnville where he is also been the general manager since 2014
TOM SLATER
Tom Slater graduated from WOU in 2010 with a Bachelor of Arts in Theater Arts and a Minor in Music. He spent the next four years working for professional theater companies in the Portland area, such as the Broadway Rose Theater Company (My Fair Lady, The Drowsy Chaperone,The Music Man), the Portland Shakespeare Project (As You Like It), Pixie Dust Productions (The Wizard of Oz), and Lakewood Theater (City of Angels, Showboat). In 2014, Tom moved to New York City where he was cast in the national tour of Mel Brooks' The Producers. He has worked on original works projects in NYC with Common Man Musicals (Make Your Mark, The Silver Water Ave. Book Club) and is also pursuing a career in voice over, lending his voice to commercials and video games.