COE launches website for office of Justice, Equity, Diversity, and Inclusion
The College of Education's office of Justice, Equity, Diversity, and Inclusion (J.E.D.I.) launched a new website in January as a way to showcase the college's anti-racist programs, policies, and practices. The website is intended to demonstrate how the college is prioritizing J.E.D.I. work.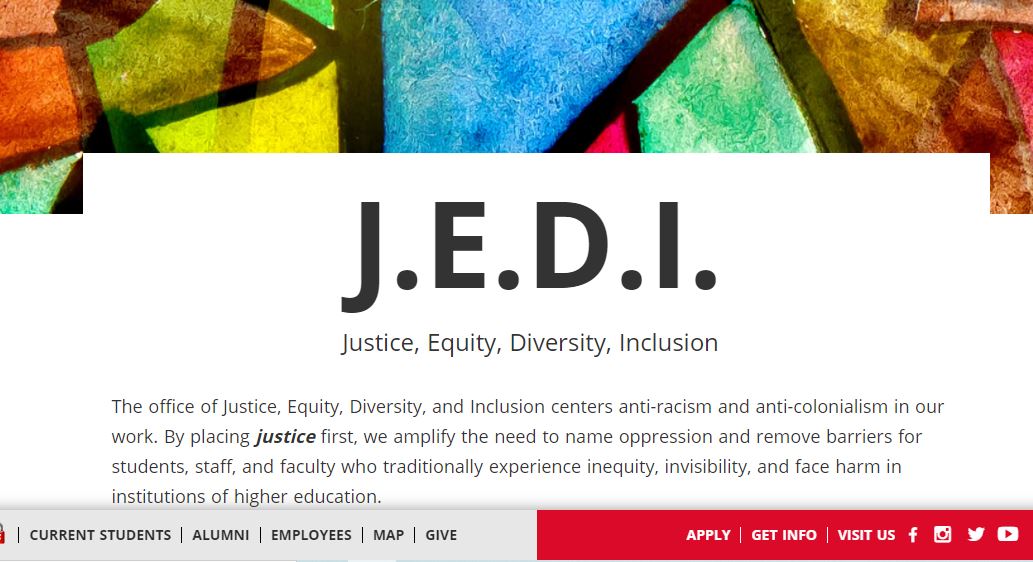 "People who are committed to justice and equity look for these signs of commitment when they are choosing schools whether as a student, potentially new staff or faculty member, or as a community partner," said Dr. Jaclyn Caires-Hurley, a faculty member in the Division of Education & Leadership and current chair of the program. "Seeing that an institution has an office devoted to justice, equity, diversity, and inclusion is an indicator of our values and holds us accountable for reaching our goals."
The website features information about events and how to schedule racial literacy training, along with other resources.
Caires-Hurley said the J.E.D.I. office became an official organization with the COE in December 2020, though an informal committee had been meeting at a regular interval for a number of years.
"The previous committee was chaired by Dean Mark Girod who wanted to step-aside to allow faculty to lead this space. I was asked to steer the committee toward identifying outcomes and leading activities to solidify Dean Girod's vision for equity work in the College of Education," Caires-Hurley said.
The committee is intended to represent all three of the COE's divisions equally, so it will have a rotating chair who serves for three-year terms.
Caires-Hurley said the office's objective is to center justice and equity in all of the work of the COE community.
"This means J.E.D.I. needs to be a part of every conversation and decision. Our goals are to become a leader in community advocacy, anti-racist teaching, providing financial, social, and academic resources to our students, and maintain spaces for learning and healing," she said.
Additionally, each division will set program-level goals each year and the J.E.D.I office will support people from across divisions in achieving these goals, which are aligned to university and national objectives for justice and equity.
Caires-Hurley added that the new website is also a point of contact for current students, staff, and faculty who want to talk about their experiences or generate work in alignment the office's goals.
"This work is hard, and we hope people will begin to recognize our college as a resource and a support as we collectively reconstruct our social experiences and dismantle white supremacy."