COE launches new initiative to offer professional development for paraprofessional educators
The College of Education is launching a new initiative that offers professional development for paraprofessional educators, including education assistants and others working with students in K-12 schools in roles that don't require a teaching license. The new Center for the Advancement of Paraprofessionals came about through a partnership between WOU and the Willamette Educational Service District.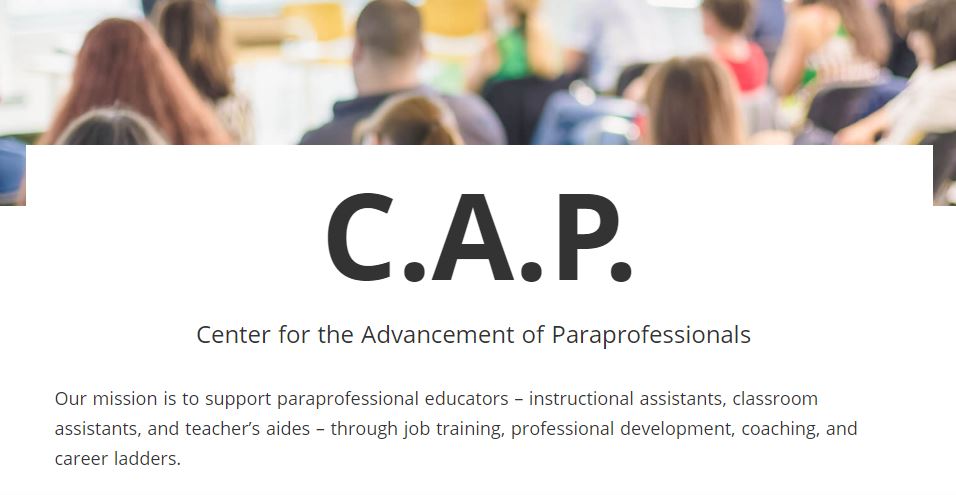 Dr. Rachel Harrington, a professor of mathematics education and director of the new center, said the origins of the center were in her realization that paraprofessional educators – people who support teachers in the classroom or work with students individually – are often given little training and charged with helping students with the highest needs, including students with learning disabilities.
"They play such an important role in our schools," she said.
She added that these educators are often also lumped in with teachers for professional development, even though their needs are very different.
"Rarely do education assistants speak in front of a whole class, but they spend a lot of time working with students one-on-one. They need different training than teachers," she said.
To address this, Harrington organized the WOU Conference on Learning and Instruction for Paraprofessionals (WOU-CLIP) in August of 2019, which was held on campus at WOU, and had planned a follow up event in 2020, which was cancelled because of the COVID-19 Pandemic. According to Harrington, the conference sparked the idea for the Center for the Advancement of Paraprofessionals. She said the center will offer training designed for the needs of paraprofessional educators that school districts and educational service districts can send their staff to for ongoing professional development or even onboarding training for new hires.
The center is also planning a 2021 iteration of the WOU-CLIP on August 26, 2021. Harrington said the conference is currently planned to be held in person but if circumstances dictate, it could be moved to hybrid or a virtual format. For information about the conference, visit the Center for the Advancement of Paraprofessionals website.
Harrington added that the goal of the center is to recognize and value the work that paraprofessional educators do and provide them with what they need to succeed in their work.
The center will also offer career trajectory counseling for paraprofessionals. Harrington said some – but not all – paraprofessional educators are interested in becoming teachers, and the center will provide coaching to those that are interested in becoming teachers so they can understand how the process works.
Harrington stated the work of providing professional development for paraprofessional educators is a passion project for her. "It's definitely something I'm very invested in."