WOU Community Internship Program (CIP)
Students: Keep an eye out for emails, flyers, etc. announcing the internships that will be open this coming year! Applications will open at the beginning of Fall Term.  Contact Justin Sunada (sunadaj@mail.wou.edu) with any questions.
Faculty/Staff: Congratulations to the proposals selected for this coming year's program! Recruitment will start in the fall.
What is WOU CIP?
The WOU Community Internship Program provides access to a variety of academically and career relevant, paid, on-campus internship opportunities for WOU students. The program opens recruitment/screening of applicants in the Fall term and students selected begin their internships at the beginning of Winter term, interning through the end of the school year. Interns work approximately 10 hours per week, for 20 weeks in total.
What are the Benefits of Participating in WOU CIP?
By developing partnerships across campus, WOU students are able to gain invaluable internship experiences that facilitate professional development and integration of classroom knowledge. WOU CIP is managed in collaboration with departments and CPP professional staff. This means you are provided with ongoing support and guidance in your internship from start to finish, and any time thereafter. Support includes, but is not limited to:
Resume and cover letter writing
Interview preparation and practice
Career coaching to facilitate: personal and professional goal development and integration of skills and knowledge gained to translate experience into future job readiness
Eligibility to Participate
Enrollment:

 

Students must be enrolled at Western Oregon University
Academic Standing: Students must be in good academic standing
Judicial Standing:

 

Students must be in good judicial standing
Prior WOU CIP Interns: Former WOU CIP interns are ineligible from applying to their previous position; however, they may apply for a new role that would expose them to new professional development opportunities and skill-building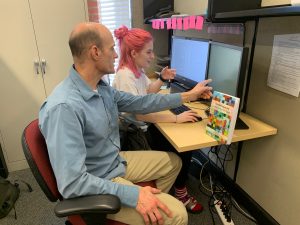 Want to hire an intern for your office?
WOU CIP is now accepting position proposals for the 2023-24 school year! Fill out the Google form linked at the top of this page using the below resources as your guide. If this is your first time hiring an intern, feel free to contact Justin Sunada, Assistant Director and Internship Coordinator, with any questions regarding your proposal or the program in general.
We're growing… and we want you to be a part of it!
Ever since WOU CIP was started in 2013, students have been making a lasting impact in a variety of offices and departments through on-campus, paid internship opportunities but the program has been exclusive to on-campus internship opportunities only. Looking ahead to the 2023-24 school year, we are redefining the word "Community" in the WOU Community Internship Program. We think of the Monmouth/Independence, Salem, and surrounding areas as part of our community, thus we are expanding the program to organizations in the area and external to the university. Think of it as WOU CIP 2.0!
If your business/organization is looking to hire an intern during the 2023-24 school year, contact Justin Sunada, Assistant Director, for more information on how you can participate in next year's program.
Examples of past internships:
Research Assistant/Intern
Data Analysis Intern
Outreach Coordinator
Public Relations / Communications Intern
Marketing / Social Media Intern
Events Planning Intern
Program Coordination Intern
List of 2023-24 On-Campus Internships:
Aquatics Care & Communication Intern (Biology)
Business Operations & Accounting Intern (Wolfstore)
Campaign Stewardship Coordinator (Advancement)
Campus Exhibits Intern (Art & Design)
Marketing Intern (Campus Recreation)
Ecology Research Intern (Biology)
Education Recruitment & Advising Assistant (Division of Education and Leadership)
Empowered Communities Project – Event Planning & Outreach Intern (Politics, Policy & Administration)
Experiential Learning Intern (Center for Professional Pathways)
Research Assistant (Computer Science)
Union Intern (WOUFT & SEIU)
Nothing becomes real until it is experienced.
It's no secret that internships are the most effective way for students to gain work experience before graduation. In fact, studies show that 7 out of 10 internships turn into full-time jobs. Most importantly, internships are a great way for you to explore your interests, develop professional skills, and grow your professional network. Follow your interests and find your passion.
Reduce Internship Inequity
Paid Internships: Financial barriers often prevent low-income students from accessing high-quality internships, many of which are unpaid.
On-Campus: Transportation access serves as a barrier for many WOU students who either do not own a vehicle or the cost of transportation is prohibitive to seek internships within our surrounding communities.
Access to Professional Networks: Not everyone has a family or friend network that easily refers them to professionals in their industries of interest. Connecting with faculty and staff creates opportunities for students to connect with professionals.
Diversity & Democracy, 13(3).Expectation
Internship vs. Part-Time Job: What's the Difference?
What makes internships unique is the focus on student learning. This is an opportunity for you to apply skills learned in the classroom or elsewhere, that tie to your academic, career or personal goals. While you might perform some roles that are not for your learning, the goal is for you to explore and practice your professional identity under supervision and with mentoring.
An example could be a student wanting to apply their writing skills and learn professionalism by writing press releases for a department. The expectation is that the student needs some coaching and guidance and not be expected to accomplish the task perfectly on the first try. With gentle feedback, however, the final output will be professional, well written and offer a fresh, student oriented perspective. Use the goal agreement examples below to help define your own goal.
Goal Agreement Examples
Guiding Principles

Eight Principles of Good Practice for All Experiential Learning Activities, National Society for Experiential Education
Intention; Preparedness and Planning; Authenticity; Reflection; Orientation and Training; Monitoring and Continuous Improvement; Assessment and Evaluation; and Acknowledgment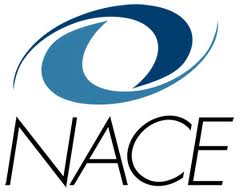 15 Best Practices for Internship Programs, National Association of Colleges and Employers
Recognition
How Ryerson and Western Oregon enriched on-campus student work, Education Advisory Board, September 11, 2017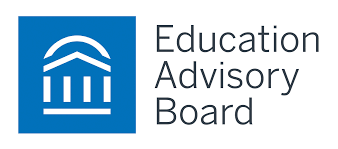 As post-graduate employment concerns have multiplied for undergraduates so too have internships, co-ops, and job-shadowing opportunities. But institutions with internship requirements for graduation, institutions in rural areas and those in urban ones clogged with a myriad of other universities all face their own challenges to produce sufficient work experiences for their students. To address these shortages two innovative institutions have turned their focus inwards.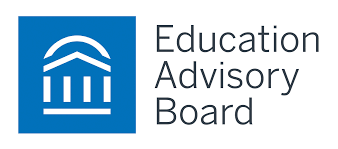 Integrating Academic and Career Development: strategies to scale experiential learning and reflection across the curriculum, Education Advisory Board, August 2016
University as Employer: Western Oregon University Community Internship Program (pg 40 – 41)
Typical Internship Components Also Exist on Campus: position within a functioning business; Reporting line to a professional with expertise in the field; Assignments target field-specific learning outcomes; Skills developed are transferable to other organizations or companies; and access to resources and facilities necessary for learning outcomes.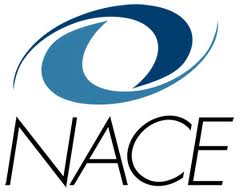 Clark, A. & Plummer, K. First-Generation Students: Making Internships Possible, National Association of Colleges and Employers Annual Conference, June 2016.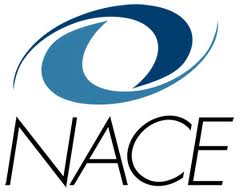 Diversity and Inclusion Excellence Award (finalist), National Association of Colleges and Employers, June 2016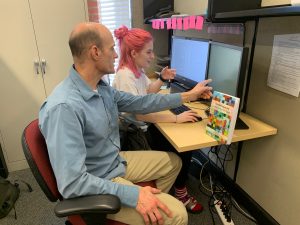 Want to hire an intern for your office?
WOU CIP is now accepting position proposals for the 2023-24 school year! Fill out the Google form linked at the top of this page using the below resources as your guide. If this is your first time hiring an intern, feel free to contact Justin Sunada, Assistant Director and Internship Coordinator, with any questions regarding your proposal or the program in general.