Volunteer
"Life's most urgent question is: What are you doing for others?"
 Martin Luther King Jr.
People choose to volunteer for a variety of reasons. For some it offers the chance to give something back to the community or make a difference to the people around them; for others it provides an opportunity to develop new skills or build on existing experience and knowledge. Regardless of the motivation, what unites them all is that they find it to be both challenging and rewarding. Volunteering and getting involved with your community is a great way to make a change, no matter how small, act upon your own values, develop new skills, explore career paths, and to build new relationships with other people and professionals in your educational area of interest. It also provides the opportunity to explore ourselves and our values, and to gain a better understanding of the social and environmental issues facing our communities.
Volunteering demonstrates that you value contributing to something larger than yourself, have strong time management skills, that you're a team player, and that you are proactive in expanding your skill set.  Being engaged in your community shows that you are invested in creating the community and world in which you want to live, and the network you build through service work can serve as important references when applying for future professional positions.
Thank you to everyone who came out for our
annual MLK Jr. Day of Service!
WOU's annual MLK Jr. Day of Service is an opportunity for students to give back to the community on what would normally be a "day-off" from classes. Instead, we have a "day-on", volunteering time alongside staff, faculty, and community members in order to make a small difference. Through our partnership with the City of Monmouth, we look forward to future opportunities like these and more!
Thank you, City of Monmouth!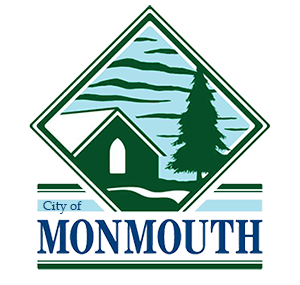 We Want to Hear From You
Are you interested in discussing specific opportunities and ways to connect with volunteer organizations? Or maybe you're not sure where to start but know that you want to give back to your community in some way. Schedule an appointment with our staff today!
Stay in the Loop
Join WOU's volunteer email list to learn about upcoming projects, ongoing volunteer opportunities, and ways to engage with our local community partners.
Together we Serve
Do you have a group volunteer project coming up?  If so, CPP can connect you with local community partners in need of help. Submit a request form to our office so we can better assist you.
7 Reasons Why You Should Volunteer as a College Student
Chances are your schedule is already pretty tight as a college student, but taking a few hours out of your week to volunteer can not only allow you the chance to do good, it can change your life and help your future career. Here are our top seven reasons for volunteering while you're in college:
Learn To Work As  Part of a Team
While you might have had a high school job or worked on group projects, there's still much to learn about being a team player—and it's an important life skill. Because volunteering is such an active way to get involved, you'll learn a great deal about how to get along with disparate personalities. Volunteering will give not only make you feel good about doing good, but help you become a better employee in the future.
Learn How To Be A Leader
It can take a while to rise through the ranks of a company to leadership level. Volunteering is a place where you can have a larger voice than a traditional employee, so you can take the lead on projects and brush up your leadership skills.  You'll get to work with others to get creative with solutions and ideas and then figure out how make those ideas happen. More critical skills you'll need in the job market.
Build Your Resume While You Explore Careers
Every non-profit organization needs volunteers in every corner of the business from marketing to social media to sales and grunt work. You can try your skills in several areas to help you fine tune your post-college goals. You can also learn a tremendous amount about how non-profits run on limited budgets, a skill that will make you valuable to every potential employer.
Networking
When you become a valuable volunteer to an organization, you'll not only get the opportunity to network with the staff of the organization but often also the board (particularly if you volunteer during fundraising events), many of whom are business leaders outside of the non-profit space. You can make connections to powerful movers and shakers in the industry you plan to enter post college.
References
Having great references can be the key to success in landing that first job after college. If you become a valued volunteer for an organization, you will likely receive many glowing references that the non-profit team members will be happy to share with your prospective employers. Times are tough in the job market, and this could give you the edge you need to get your resume to the top of the pile.
Scholarships and Getting Into Graduate School
If you're planning to get a degree beyond undergrad, you will get a huge boost to your school applications if you have a track record of being a volunteer (along with those references). You even apply for volunteering awards that come with scholarship cash as early as your junior year. Look beyond the traditional scholarships, too  — many companies offer scholarships only to those that volunteer.
Perspective
College is stressful, there's no doubt about it. But chances are, if you volunteer for an organization that is helping the less fortunate, you'll get a chance to see how great your stressful college life really is — and nothing relieves stress better than gaining some perspective on how the world really is. Gratitude is an excellent study tool.
As you can see, being a volunteer really is worth it during your college years. Make the time to make a difference in the community near your school and you'll reap amazing rewards. For help in finding a place to volunteer, reach out to your college's community center or career center.
Tips for College Volunteers
TIPS FOR COLLEGE STUDENTS WHO WANT TO VOLUNTEER
Ask around: Word of mouth is the best way to learn about opportunities. If you find an organization that interests you, call and get information on what you can do to serve.
Use volunteer time as an opportunity to explore career options, and gain training and professional development. Volunteering is a great way to experience first-hand what a potential position in a particular career field could be like.
Contact different organizations to see about one-time events happening every so often. Participating in an event of that sort will provide you with an introduction to the organization and also to opportunities available for volunteering in the future.
Commit to a project, but don't over-commit yourself. Make sure you come through as a dependable volunteer; organizations can serve as great references for potential full-time employers.
If you're not sure where to start or are in a new city, go online and see what opportunities await you. You can also check with your local volunteer center to determine opportunities in the area that fit your needs and interests.
Work with your local Student Services office to find opportunities on campus. Your college or university always has events happening that need volunteers, from concert security to game day ticket-taking.
Take an Alternative Spring Break. Volunteer in a place with special needs, such as the hurricane-ravaged Gulf Coast, or in some part of the country or world you've never been. Help out while learning about the local economy, local needs, and cultural differences. Contact your Student Service Office for more opportunities.
Meet new people! Volunteering provides a great atmosphere to meet people with similar interests.
Ask your friends to help. Studies show that the number 1 reason that people volunteer is because they were asked. So go ask someone to volunteer with you and make a difference together.
Utilize your skills. Whatever you are good at – computers, working with youth, environmental work – can be put to good use with nonprofits and local agencies. It can also be a way to hone those skills into something marketable for future employers.
Ask your religious leaders about volunteer opportunities. If you are involved with a religious organization or congregation, they may be an excellent resource to determine organizations that are in need of your assistance in the area. Your religious congregation may even have programs of it's own to give back to the community.
Look into courses which include a service component. You can learn a great deal, earn college credit, and serve the community all at the same time! If there is not a class with service as a component that is in line with your interests, sometimes it is also possible to create an independent study course for yourself based on your service activities.
Serve with your campus clubs, fraternities, or sororities. If you are involved in a group, look into what they do to reach out to the community. If there is nothing planned yet, it may be fun to organize an activity or fundraiser together. If you live in on-campus housing, you could also organize your dorm-mates to contribute together.
Ask professors and academic counselors about opportunities that are specific to your field of study and your academic interests. If you are thinking about going on to graduate study, getting involved in your field as a volunteer is a great step towards becoming an expert.
Check scholarship listings to see if any scholarships are available for volunteers. There are a number of awards for students who show a great deal of commitment to students who work to create positive change. Some programs may even offer education awards for service, for instance, AmeriCorps offers an education award of $4,725 in exchange for a year of service.
Talk to your professors, counselors, or campus groups about Learn and Serve America. Learn and Serve provides grants to fund high quality service-learning projects on higher education campuses.
If you don't find the opportunity that fits your needs and interests, start your own project! College is a time to try new things, so figure out what you can do, and go ahead and do it!
https://www.nationalservice.gov/sites/default/files/documents/VIA_tips_volunteering_college.pdf
How to Add Volunteer Experience to your Resume

WOLFLINK (HANDSHAKE)
WOU's online job, volunteer, and internship search platform (part-time, and full-time).  Organizations are always looking to hire WOU students!

MID-VALLEY VOLUNTEER MANAGERS ASSOCIATION
Membership of local area organizations committed to strong volunteer engagement and support

UNITED WAY OF THE MID-WILLAMETTE VALLEY
Change doesn't happen alone. Hope isn't a one-man band. Resilience doesn't happen without help. We have one life. To live better, we must Live United.

HANDS ON GREATER PORTLAND
Connect with volunteer opportunities that makes a meaningful, rewarding change in the Greater Portland area.

ALL FOR GOOD
Search for events, projects and organizations near you from volunteer sites all around the web. Start projects on your own, for your community.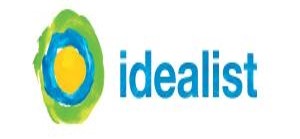 IDEALIST
Idealist is all about connecting idealists – people who want to do good – with opportunities for action and collaboration.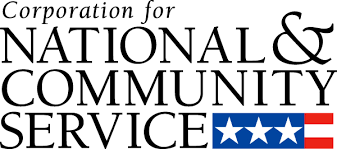 CORPORATION FOR NATIONAL & COMMUNITY SERVICE
Established in 1993, the Corporation for National and Community Service (CNCS) is a federal agency that engages millions of Americans in service through its core programs — AmeriCorps and Senior Corps — and national volunteer efforts. Search tor volunteer opportunities in our area and around the country.

VOLUNTEERMATCH
VolunteerMatch matches inspired people with inspiring causes. It's how volunteers and nonprofits connect to achieve remarkable outcomes.
Center for Professional Pathways
503-838-8432 | or e-mail: pathways@wou.edu| Location: WUC 119