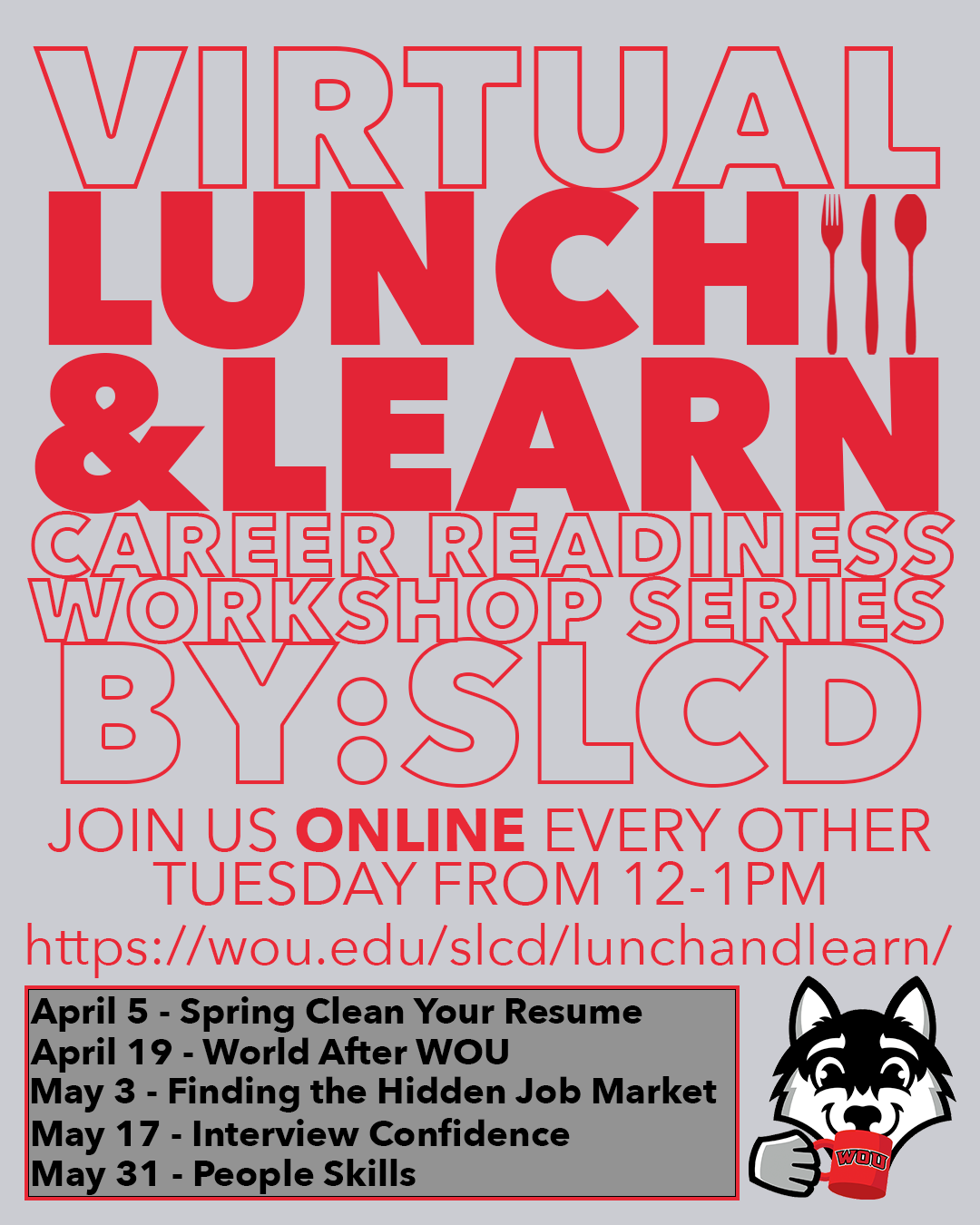 Welcome to CPP's Lunch & Learn
Virtual Workshop Series for Career Readiness!
Grab a bite (or a whole meal for that matter) and join us from the comfort of wherever you are for our virtual workshop series on career readiness! We'll cover a range of topics to help you to be career ready for the world after WOU.