Alternative Break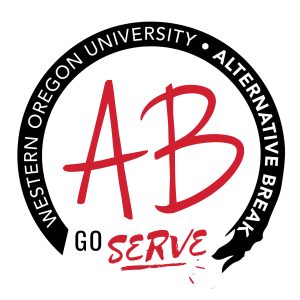 Stay in the Loop

!
If you would like information about Alternative Break (or our Internship or Volunteer programs), take a minute to fill out this interest form. We will let you know about new opportunities! 
Goals
Students gain important insights such as:
The value of heightened social awareness.
The importance of lifelong active citizenship.
The promotion of advocacy of social change within communities.
About
Western Oregon University's Alternative Break (AB) Program connects students with transformative hands-on experiences. WOU students partner with volunteer and community organizations to make a tangible difference throughout our local and global communities.
AB teams travel around the region and world by partnering with local leaders in service, education, and community development projects. AB Teams are usually led by two student Team Leaders supported by one or two faculty/staff advisors. Teams typically consist of 8-12 students who travel for 10-14 days to a regional (e.g. Seattle or San Diego), national (e.g. Houston or New Orleans) or international location (e.g. Honduras or China). While on site, teams serve alongside local community leaders lend a hand with any community projects. Each experience's focus and location is developed by Team Leaders who are recruited from previous AB experiences.
AB experiences are scheduled for Spring Break, Winter Break, or early Summer breaks. In anticipation of the experience, teams spend time learning about the culture, discussing the benefits of service learning, developing team chemistry, and refining program details. Teams will do some group fundraising in support of the program and their expenses. AB experience costs typically range from $300 (for local sites) to $1000+ for more distant locations or those with longer schedules.
The AB program is a great way to experience a rich combination of service work, cultural exploration, and relationship building. Many students describe their time as one of the highlights of their university years. Keep your eyes open for opportunities to join an upcoming experience or propose one of your own!
Team Member/Leader Application
Want to be a Team Member for a future AB trip? Or maybe you want to know what it's like to lead a team? If you are interested in becoming part our team, please apply by submitting an Interest form!
For more information, please contact us at  alternativebreak@wou.edu to set up a time to speak with our program coordinators!
​
AB Team Advisors
We are currently looking for future Team Advisors! If you are faculty or staff at Western Oregon University and would like to become a Team Advisor please contact Justin Sunada at sunadaj@mail.wou.edu to set up a time to speak with our Assistant Director of Experiential Learning!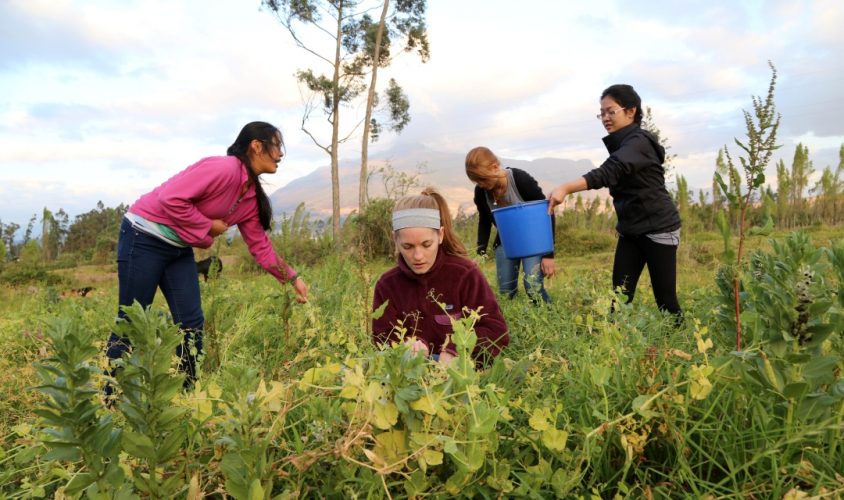 AB Experiences
Alternative Break Experiences allow Western Oregon University students to engage in service learning activities as a team!
Each team focuses on specific social issues through exploration and immersion, and the work begins long before the on-break experience itself. Students work too educate themselves and those around them before starting their hands-on AB Experience with relevant organizations.
These experiences challenge them to think critically and compassionately—and to understand that together we can make a difference. Upon returning, participants are empowered to make more informed decisions and to take meaningful action that support community efforts.
Together We Succeed!