WOU professor to share research on Quechua-Spanish bilinguals at virtual panels
Dr. Yuliana Kenfield, a teacher educator in the Division of Education & Leadership, has been invited to present research at virtual events at University of Colorado Boulder and University of California, Berkeley next month.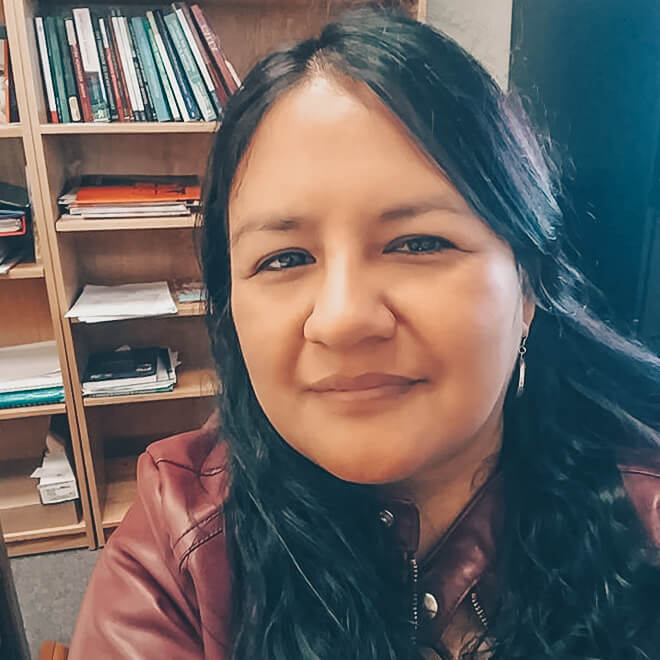 Dr. Kenfield will share research that seeks to understand how Quechua-Spanish bilinguals in higher education make sense of and speak against the ways in which coloniality threatens the way they use language, Quechua epistemologies and ontologies, as well as the ways they imagine and create decolonial spaces where alternative practices are valued, heard, and celebrated. These insights are grounded in an original Indigenized photovoice methodology which can offer valuable lessons for other researchers interested in engaging in participatory research with Indigenous communities and individuals in the Andes and beyond.
Dr. Kenfield will present this research as part of the Latin American Indigenous Week at University of Colorado Boulder at 2:30 p.m. on March 3. She will also present it for the Language Revitalization Working Group at UC Berkeley at 4 p.m. March 17.
Dr. Kenfield will also be presenting at the Oregon Association for Teacher Educators (ORATE) conference on Feb. 19. Dr. Kenfield will be presenting local practitioner research on culturally responsive teaching dispositions of teacher candidates in times of COVID-19. She will discuss how faculty can engage teacher candidates to think about ways to minimize disparities between students' diverse home cultures and the distance/hybrid school cultures. Kenfield will share teaching strategies she uses in her own remote teaching practice.
Dr. Kenfield can provide the links to any of these free events to any interested people who email her at kenfieldy@wou.edu.
Dr. Kenfield is no longer a faculty member at Western Oregon University.