Division of Education & Leadership welcomes Dr. Yuliana Kenfield
The Division of Education & Leadership is pleased to announce that Dr. Yuliana Kenfield is joining its faculty this fall. Dr. Kenfield, who earned a doctoral degree in Language, Literacy and Sociocultural Studies with a bilingual education concentration at the University of New Mexico, will be teaching courses in the undergraduate teacher education program.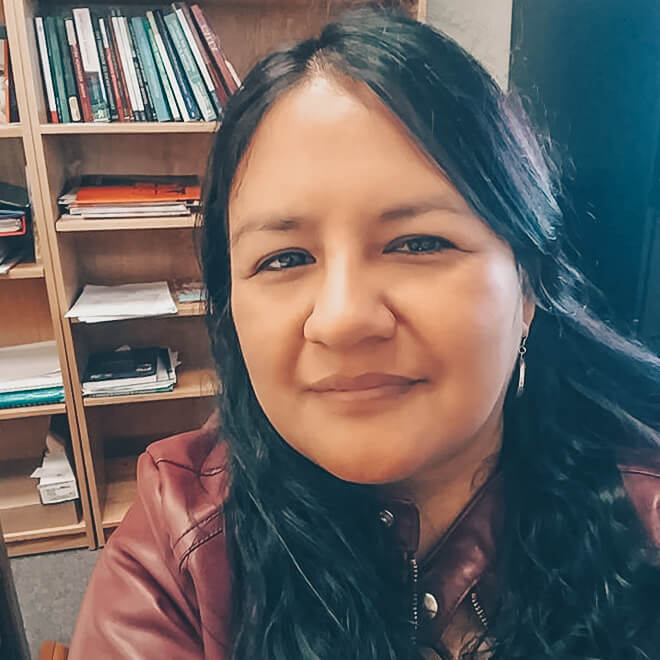 Dr. Kenfield said she is excited to join the College of Education's efforts to promote social justice in education.
"Since the moment I met faculty members at WOU, I felt we share the same passion for helping culturally and linguistically diverse communities embrace literacy," she said. "Because I believe successful educational strategies depend heavily on an educator's ability to support diversity and leverage the fulfillment of inclusion, I bring to the classroom academic training, research, and international real-world experience – a background which enables me to promote equity in education."
Dr. Kenfield earned a bachelor's degree at the Universidad Nacional San Antonio Abad del Cusco in her hometown of Cusco, Peru. She moved to the United States in 2005 and later earned a teaching license in New Mexico, where she taught in bilingual classrooms for seven years. While working on her doctorate, Dr. Kenfield taught classes on educating linguistically and culturally diverse students and qualitative research methodology. She also taught courses at Central New Mexico Community College in Albuquerque and University of Texas of the Permian Basin.
Dr. Kenfield's research is guided by community-based research methodologies and Dr. Kenfield has trained education researchers to move beyond critiques of the status quo into offering insights that can transform pedagogy. The fluidity of linguistic, cultural, and epistemological exchange that exists within bilingual and multicultural communities also informs the sociolinguistic nature of her research for social justice in education.
Dr. Kenfield recently received the 2020 Distinguished Dissertation Award from the Critical Educators for Social Justice (CESJ) Special Interest Group (SIG) within the American Educational Research Association (AERA). Her dissertation manuscript on Sociolinguistic Ideologies and Decolonial practices of Quechuans, an indigenous people of South America, also received a third-place honor for 2019 Outstanding Dissertation awards by the National Association of Bilingual Education. A portion of Yuliana's research was recently published bilingually in the ReVista Havard Review of Latin America.