Alumni

The WOU Alumni Association is proud to announce the 2022 winner of the Alumni Award of Excellence: 
Congratulations, Bec Williams '98!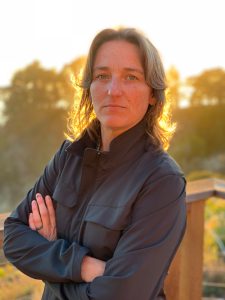 Bec's accomplishment's include: 
Establishing and helping fund 2 endowed scholarships at WOU (

the Amy Ann Fehrenbacher and the Stonewall/LGBTQIA+ scholarships)

Creating a successful adult recreational sports league company called Playground Sports based out of Eugene, OR
Being a long time sustaining member of the WOU Athletics Wolves Club
 Was the first member of her family to receive a four year college degree, then moved on to earn a Master degree as well
Overcame many obstacles to become a successful business owner and philanthropic human
Congratulations, Bec! We are honored to have you as our 2022 winner and look forward to seeing you at Wolves games and beyond. You say it best, have a ball.
---
CONTACT US
Alumni Office
(503) 838-8281
 | or
e-mail:
foundation@wou.edu
  |
Location:
 The Cottage