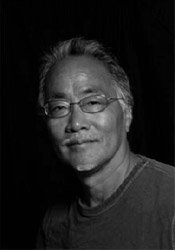 Les Watanabe
NTT Assistant Professor, Theatre/Dance
(503) 838-8243 | watanabel@wou.edu | OPE 211
Les Watanabe is a NTT Assistant Professor at Western Oregon University, where he teaches Ballet, Modern and Dance Seminar. Les Watanabe received his B.F.A in dance from California Institute of the Arts and his M.F.A. from UC Irvine as a Chancellor's Fellow. He has been Artist in Residence at: University of Oregon, University of California-Irvine, University of Arizona, University of Maryland, Portland State University, Theater An Der Wien in Vienna, Austria and the Rotterdam Academy in the Netherlands. Les has also taught master classes at dance festivals in France, Austria, The Netherlands, German and Spain. In addition to his expansive career as a dance educator, Mr. Watanabe has had an illustrious career as a performer. He performed as soloist for such companies as: Donald McKayle's Inner City Repertory Company, Lar Lubovitch Dance Company, Joyce Trisler's Danscompany, Alvin Ailey II, Burch Mann Folk Ballet, Sachiyo Ito Japanese Dance Company, L.A. Jazz, and with Peter Goss Dance Company in Paris, France. Performances in theater and television include: Hal Prince and Stephen Sondheim's Broadway production of Pacific Overtures, The Who's Tommy, Leonard Bernstein's Mass, Alvin Ailey Presents Duke Ellington CBS special , the Bill Cosby Shows, Academy Awards, Emmy Awards, French variety television and a national tour with Rita Moreno's ('Westside Story') The Act. As a choreographer, Mr. Watanabe is known for his eclectic and stylistic dynamism. Luna which he set for Djazzex in the Netherlands was nominated for the American Choreographers Award and toured Europe for 1 year. Cantes de Ida y Vuelta (a dance illustrating Creolization of cultures in the New World) was showcased for Univ. of California, Irvine and the Lester Horton Festival in Los Angeles. His theatrical credits include: Pajama Game, Blood Wedding, Company, Journey, Rhinocerous (Pacific Conservatory of the Performing Arts), Midsummer Night's Dream, Guys and Dolls, Beethoven n' Pierott (Denver Center Theatre Company); Judy Garland (St. Pölten Stadt Theater in Austria); Gift of the Magi (Cleveland Playhouse).
The teachers who are the most influential in his career:
Janice Gudde Plastino, Ph.D. who as his first teacher at Harbor Junior College and then at UC Irvine, gave Les encouragement and said to him that it was possible if he "worked hard for 10 years that he could make it as a dancer".  Also, Donald McKayle who, as a mentor exemplified the highest ideas as a teacher, choreographer and human being.  And the great Eugene Loring, who once said, "your commitment to dance..is your security".