Why Major or Minor in Spanish?
Obtaining a Spanish major or minor at WOU is a unique opportunity, as both the university and the surrounding community have a thriving Spanish-speaking and Latino population. Spanish majors and minors develop bilingual communication skills and critical thinking, increase their cultural competency, and gain a competitive edge in a tight job market.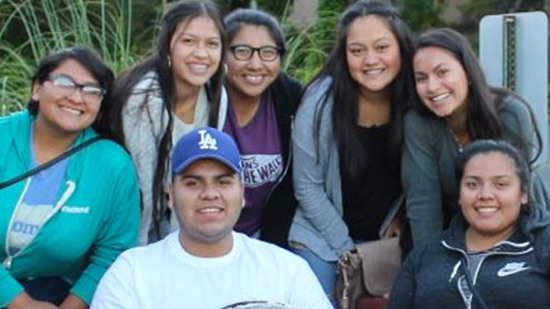 Students in the Spanish program develop:
Advanced communication skills, improving and refining their spoken and written Spanish for bilingual interactions in the real world.
Cultural, linguistic and historical knowledge of Spanish-speaking communities and nations.
Critical thinking, creative problem solving, communication and research skills necessary to succeed in a multicultural society.
Formative and practical experiences through study abroad and service learning.
Leadership: Language and cultural expertise help students cultivate flexibility, adaptability, and interpersonal skills.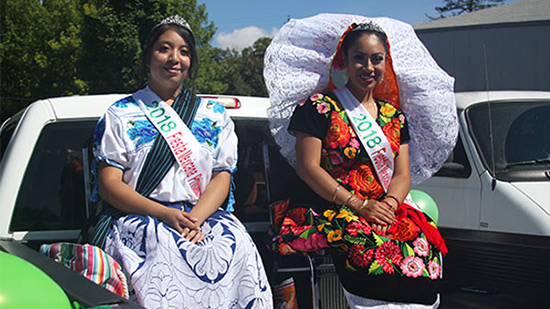 Bilinguals have a competitive edge
The ability to speak Spanish and master the richness of Hispanic and Latino cultures are valuable skills for any job: Spanish is the unofficial second language of the United States and is the official language of 21 countries. The Spanish Program at Western makes our graduates attractive candidates for a wide array of careers, as there is ever-growing demand for bilingual professionals. Our graduates are prepared for careers in government, law, education, journalism, business and the non-profit sector at the local, state, national or international level.
Bilinguals get paid better!
71% of business leaders plan to grow in markets where English is not the primary language.
Bilinguals get paid between 5%-20% per hour higher than the base rate. For instance, the government of California pays a salary differential to employees who use their bilingual skills an average of 10% or more of their total work time. Bilingual job postings across all sectors have tripled between 2010 and 2019.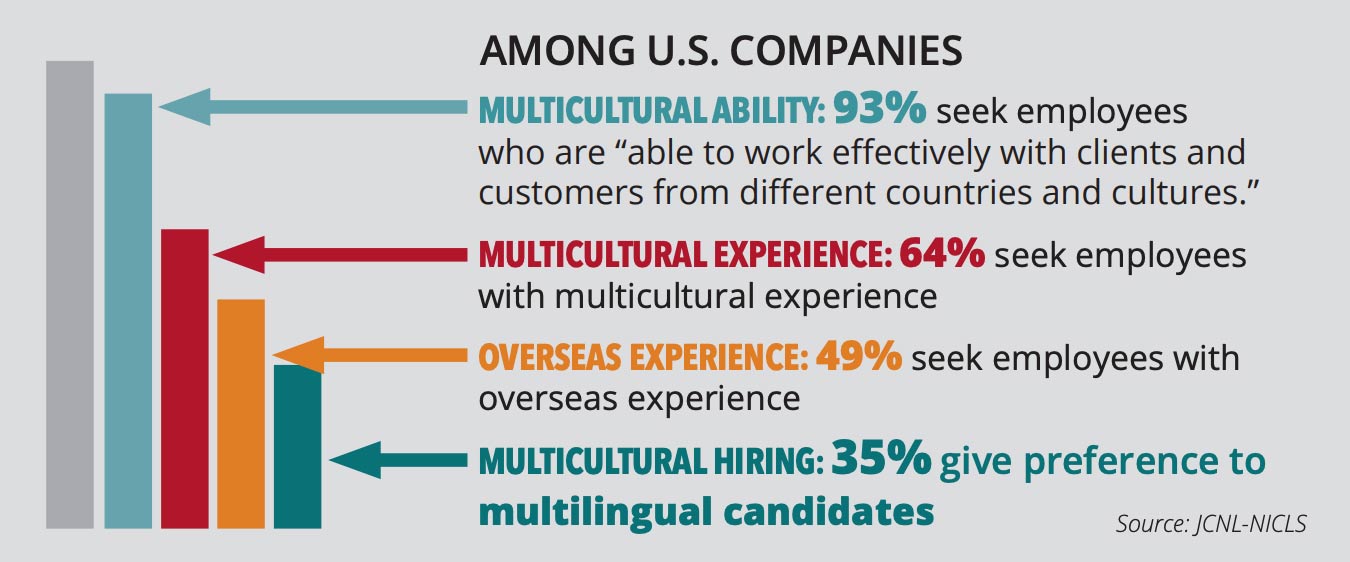 ¿Hablas español? ¿Quieres mejorar tu escritura y tu vocabulario, además de conocer mejor la cultura latina? Si estás interesado en estudiar una licenciatura en español, ponte en contacto con alguno de nuestros profesores.
WOU students enrolled in Spanish language courses have the opportunity to earn the prestigious Seal of Biliteracy by taking the STAMP exam. This certificate is recognized by the State of Oregon and is attractive to employers as well as graduate and professional school admissions.
Heritage Speakers at WOU
Heritage Speakers of Spanish also benefit from a Spanish major or minor. WOU pioneered the first Heritage Speaker program in Oregon, and our innovative pedagogy focuses on bilingual speakers' language development.