Academic Excellence Showcase 2022!
In collaboration with the Hamersly Library, PURE is proud to announce that the 2022 WOU Academic Excellence Showcase (AES) will be held in person on Thursday, May 26,2022. This event is a great way to celebrate WOU students' best work including research, scholarly work, capstone projects, creative arts, etc. This year's theme is "Creativity & Resilience".
3-Minute Research Videos
Record a three minute video of your research to share with the campus community! Find out more
Research opportunities available to undergraduates
At WOU, we put a high priority on hands-on learning and research opportunities for students on the path to their bachelor's degrees. While many universities reserve high-level research for their master's and doctoral students only, WOU provides several chances for undergraduates to get the experience and skills they need to expand their post-graduation options.
You can partner with WOU faculty to create work for our annual Academic Excellence Showcase or submit research to our academic journal, PURE Insights, or both! Check out this site to learn more about the possibilities that await you in WOU's PURE-sponsored activities.
PURE's mission is to support and promote undergraduate research experiences for WOU students in an open, inclusive, and ethical manner. Its goal is to celebrate student achievement through a variety of engaging events, activities, and digital media, highlighted by the annual Academic Excellence Showcase and the journal Pure Insights.
Upcoming Events
PURE board meeting,
online, 10-11 a.m.  04/14/2022, 05/12/2022, 06/09/2022
Info Desk (AES Submission & Volunteer Recruiting): noon-2pm, April 19, 20, 27, 28 @ The Werner Student Center
Deadline fo AES Submissions: May 1, 2022

Academic Excellence Showcase 2022–In-Person: May 26, 2022 @ WUC and other buildings across campus
Academic Excellence Showcase 2022 Presidential Plenary: 9-10 am, May 26, 2022 @ Pacific Room, Werner University Center
Spring 2022 Submission Deadline for 3-min Talks: June 1, 2022
Contact pure@wou.edu if you have any questions.
Why participants love PURE
"I've been considering grad school, so when professor Dr. Emily Plec suggested I submit a paper I'd written in one of her classes to the PURE Insights journal, I jumped on the opportunity. For me, just the experience of submitting, editing, and navigating reviews was a great insight into what I could expect from a graduate program and doing media/culture research."
– Byron Kimball
Communications Studies major '19
"AES is a great experience for WOU students! It provides them with the opportunity to develop their presentation skills in a professional setting and to be recognized by the entire campus community for their outstanding work."
– David Foster
Professor, Psychological Sciences Department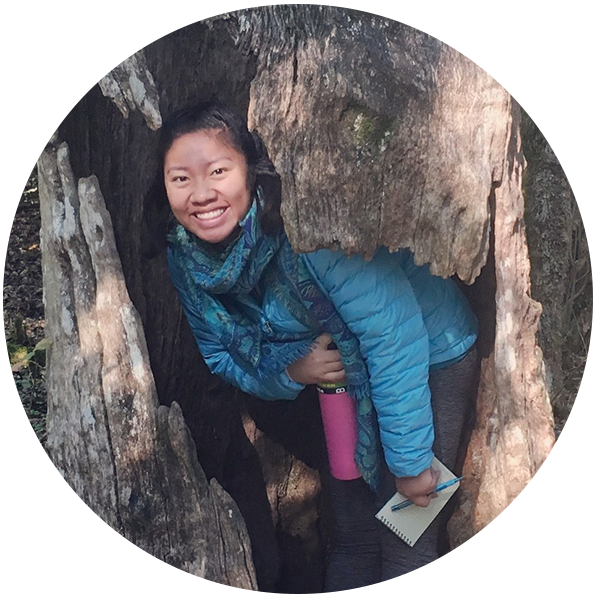 "As a student, one of the most rewarding things is seeing people appreciate and be interested in what you spent hours upon hours on. Being in AES gave me the opportunity to experience that and also honor my peers in a similar way,"
– Eva Batenhorst
'19 Biology and Dance double major