Scholarship Winners
2020-2021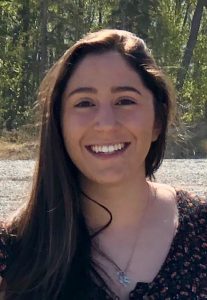 Jessie Scott
Political Science major
"I transferred to WOU at the start of my Junior year, and that is also when I decided to change my major. Rather than pursuing biology I switched gears completely and began my journey towards a Political Science degree. I am extremely glad I chose WOU and this major. All of my professors and peers have been fantastic and I have learned so much. Politics can be a bit of a controversial subject, but what I have come to learn is that they are related to everything and everyone, daily. A career in political science will grant me the opportunity to improve the quality of life for people while allowing me to always grow and learn from new experiences. I look forward to a future focused on international studies and finding ways to incite positive changes wherever my explorations take me."
2019-2020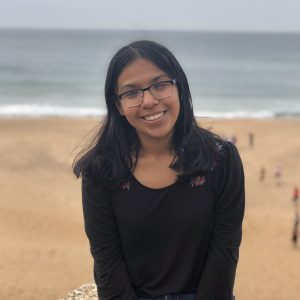 Jessica Martinez-Medina, Current third year at WOU
Public Policy and Administration major | Spanish and Organizational Leadership minor
"I am very passionate about public service, social justice, and helping others. I seek to provide equity and justice for all people. Before I started WOU I knew that I wanted to assist my community and through my experience I learned that Public Policy and Administration was the perfect way to do that. This major has given me the flexibility to learn more about what public service really means and the opportunity to make life-long connections. Overall, the program has allowed me to grow as a person and has motivated me to continue to empower and help our communities."
2018-2019
No Scholarship awarded
2017-2018
Richard Daughters
2016-2017
Erika Gutierrez, WOU alumnus
Public Policy and Administration major | Psychology minor
"If you don't go after what you want, you'll never have it. If you don't ask, the answer is always no. If you don't step forward, you're always in the same place". –Nora Roberts
"I am a first generation student with two immigrant parents who have instilled in me the importance of having an education from a very young age. They have always encouraged and supported my decision on what I've wanted to study as long as it was something that I truly wanted. I was able to learn and expand my interests through this program. From my very first political science class, I was convinced that Public Policy and Administration was the right major for me. Every professor inspired and motivated me to do well in class. I am very appreciative to the Politics, Policy, and Administration Department for offering this scholarship and picking me to be a recipient. Thank you."
2015-2016
Timothy DeMichele, WOU alumnus
Public Policy and Administration major | Philosophy minor
"Studying primarily in Political Science then Public Policy and Administration disciplines, my journey through Western Oregon University can be summarized in three paradoxes. First, while narrowing my learning from broad political states and world peace to administrative procedures and collective bargaining agreements, my approach to problem solving has broadened. Second, while challenging my faith in God in the classroom, the faculty in the Liberal Arts Departments have absolutely supported me and mentored me toward my goals. Third, as opinionated as I am, WOU gave me opportunities to voice my views in many formats and the faculty has graciously listened to and engaged me.
Immediately after Winter Term 2016, I will be entering full time employment in Oregon in local government or an education field. My goals are to teach English in Laos, earn a Master's in Education, teach and administrate in a Hawaii school, and serve as a public official someday.
To all of the WOU faculty and staff who have made my education possible: thank you all for your selfless service and sense of responsibility to teach people. I am very grateful to you. To students who are contemplating which major to choose: I encourage you to commit to the Political Science and/or Public Policy and Administration majors because you will hear of the need for good civic leaders in many fields and you will be equipped to fulfill such roles."
2014-2015:
Jill Gentry, WOU alumnus
2013-2014:
Anthony Medina, WOU alumnus
Public Policy and Administration major | Sociology minor
"I grew up in a small rural farm-working town that was predominantly Latino. I, along with many of my other classmates, were first in our families to go to college. Through the Public Policy and Administration program at Western, I have been able to grow personally and professionally."
Following his time at Western Oregon University, Anthony obtained a MA from Stanford University in 2015. He has now started working for the Department of Administrative Services in the Chief Financial Office as an Assistant Budget and Policy Analyst. His main job duties involve the drafting of the Governor's Recommended Budget and presenting agency budgets in his portfolio to the legislature.
Contact:
Sharyne Ryals, Administrative Assistant
Division of Social Sciences
503-838-8288 | or e-mail: ryalss@wou.edu | Location: BELL 231