Class of 2023
Major: Computer Science
Minor: Information Systems & Spanish
Moshe Martinez is going into his final year at Western Oregon University. He is majoring in Computer Science with a minor in Information Systems and Spanish. Currently, Moshe is a coordinator and mentor for the Multicultural Representatives (MCR) program. The MCR is a program supported through the Multicultural Student Services and Programs department. This program consists of a select group of students who are strongly committed to assisting with the retention of historically underrepresented & underserved students. They promote and strengthen Western Oregon University by providing a personal perspective and guidance to new students from first-generation, low-income, and/or underrepresented backgrounds.
Recently, the MSSP department was awarded a grant from the WOU Foundation board to bring a motivational speaker with a historically underrepresented background to speak with Western's campus community. Supporters of the Fund for WOU (Greatest Need Fund) allow for grants, like this, to be awarded on an annual basis to further impact the lives of our students.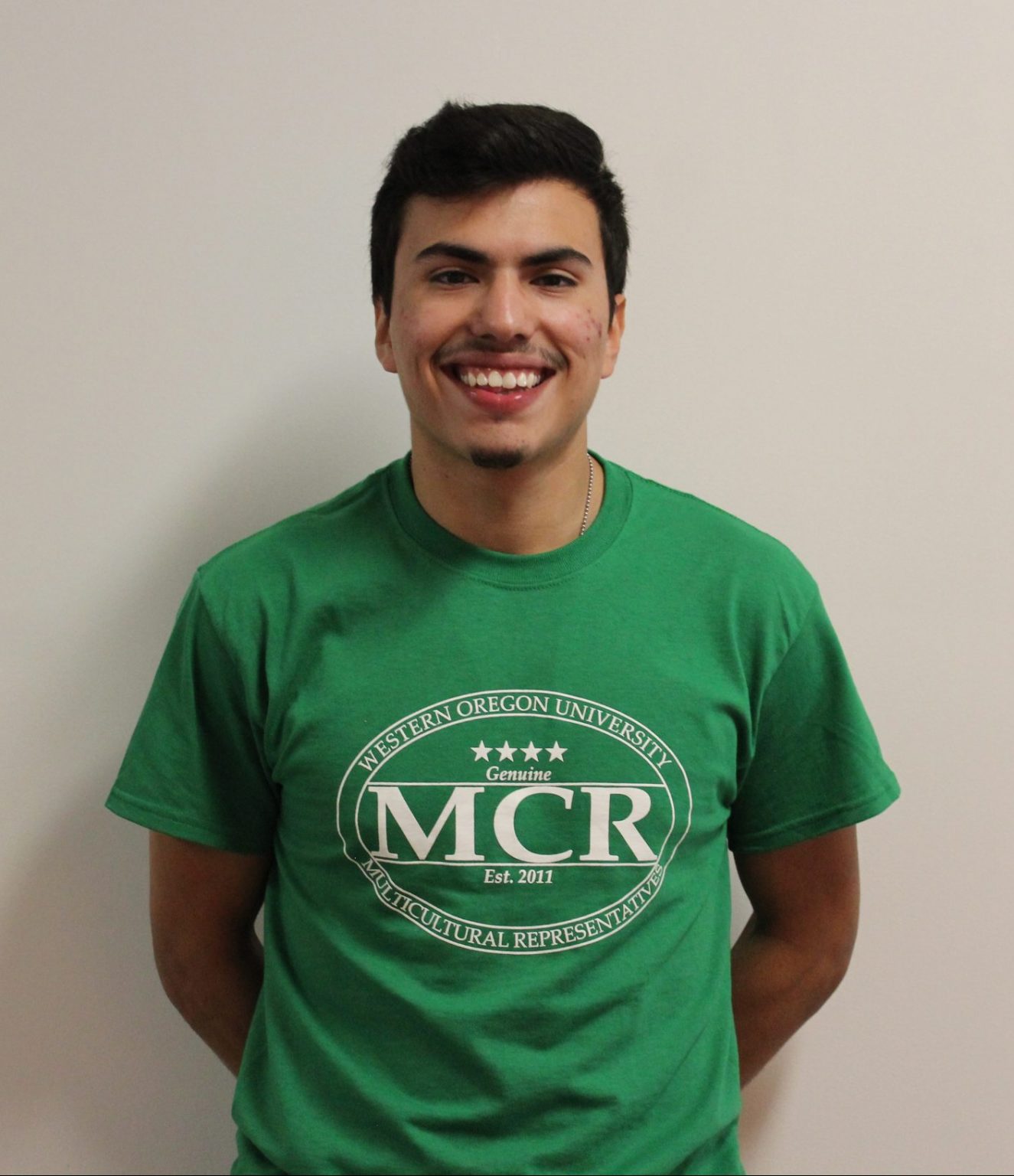 Why Western?
I chose WOU because it's a place where everyone feels welcome, and you feel a sense of community through clubs and orgs.
Favorite memory on campus?
One of my favorite memories on campus was participating in the clubs and orgs fair last year and seeing all the different programs we have on campus.
Favorite campus event?
Midnight movies at the Independence Cinema are always fun to go to with friends.
Clubs or programs you are a part of?
Multicultural Representatives (MCR)
Campus Ambassadors
Destination Western
WOU Men's Club Soccer
Describe MCR in your own words:
The MCR program is designed to provide a mentorship program to underrepresented students through upperclassmen who understand what being first-gen, BIPOC, and other identities mean in college.
How has MCR impacted your life? 
The MCR Gatherings and Socials were some of my favorite events during my first year because I got to meet people like me and make friends. Being on the other side and planning the events is rewarding because we get to see students making connections and learning how to navigate college.
How has MCR prepared you for your future?
Both as a student and as a coordinator I learned valuable skills like teamwork and organization. I enjoy working on a team and planning events and appreciate all the leadership skills I've acquired.
Anything you want to share or add regarding MCR?
MCR is a great program that I believe is one of the most influential programs for students in their first year. It's awesome to see the number of students that sign up through On-Track and previous mentees who go on to mentor others. Without those volunteers, the MCR program couldn't work.