Class of 2022
Major: Biology
Minor: Forensic Science
Carlee Richard recently graduated Western Oregon University with her Bachelor of Arts in Biology and minor in Forensic Science. During her time at WOU, Carlee worked in The Cottage with the Foundation team where she assisted in data entry.
Carlee's dedication to ensuring that the database was up to date allowed for members of the Foundation and campus partners to effectively uphold communications over the pandemic. We are proud of Carlee and look forward to seeing what she does in the future!
Congratulations Carlee and Class of 2022!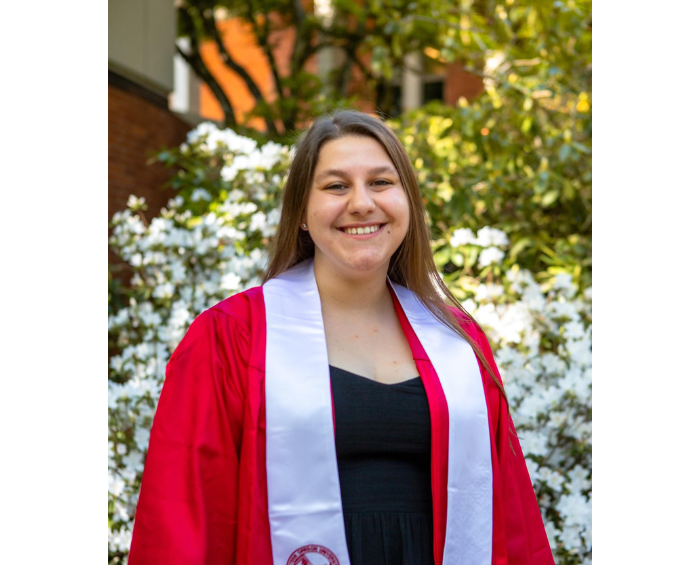 Why did you select WOU?
I chose WOU because I wanted to attend a university where I was noticed. I did not want to be another number and wanted to be able to have a connection with my professors. Initially, I began my journey as a criminal justice major then found a calling for forensic science.  
What is your favorite building on campus?
My favorite building would probably have to be the DeVolder Family Science Center! It was always such a great place to study!
What was your favorite WOU memory?
My freshman year I lived in Heritage Hall in 2nd Gunn. I met some of the best friends there. We always hung out in our fishbowl, ate meals together and are all still very close friends to this day!
What are your plans after graduation?
After graduation, I plan to go home for the summer and then come back to Oregon for a job in the biology field for the next year.