Our Organization

OUR MISSION
The Edgar H. Smith Fine Arts Series (SFAS) provides quality performing arts presentations for the mid-Willamette Valley community and supports the community service and educational missions of Western Oregon University (WOU). In addition, SFAS presents workshops for University students; performances and discussion for our elementary and secondary schools; and informal lectures and demonstrations for the wider community.
ABOUT US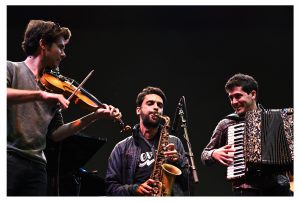 Smith Fine Arts Series contributes directly to WOU's growing reputation as a center for the Arts in the mid-Willamette Valley. Dr. Edgar H. Smith, a leading arts advocate and educator, established the Series in 1976 to inaugurate the opening of Rice Auditorium. After Dr. Smith's death in 1979, the Series was renamed to honor his memory.
A board of passionate Arts advocates from Monmouth, Dallas, Independence, and Salem advises our Series, serving three-year terms. The board includes representatives from the business community, both active and retired; government and education sectors; and University faculty, staff, and students. It is a working board, with each member actively participating in committee assignments and board responsibilities throughout the year.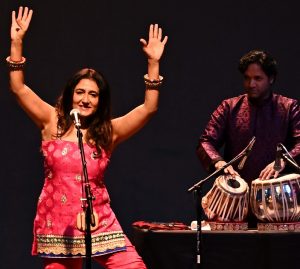 SFAS is curated in collaboration with the board and staff by Dr. Dirk Freymuth, a WOU music professor and professional musician. Season programming includes world-class performances across a variety of musical genres, as well as dance, from cultures around the world. Artists travel from across the US and beyond to perform here on campus, often sharing their talents and knowledge with students of all ages and the wider community through free educational outreach sessions.
Although no live shows are being presented during academic year 2020-21, a typical season includes six shows and related outreach activities between October and June. The 589-seat Rice Auditorium on WOU's campus serves as the performance venue and outreach facility; WOU supplies the venue, including management and technical support. Ticket sales account for less than 25% of funding; SFAS relies on individuals, businesses, and funding organizations to help make up the difference thorough donations, sponsorships, grants, and participation in our annual fundraising auction.