Experience the magic of live performing arts in an intimate setting in Rice Auditorium on the Western Oregon University campus.
Join us for our 46th season as we carry you away to places both known and new to you. Smith Fine Arts Series brings you a fantastic season of performances ready to delight and amaze audiences. We offer an exciting lineup of six shows featuring an eclectic Celtic combination, a lively blend of bluegrass and Americana, and cutting-edge LED costuming and dynamic dancing from an old favorite.
Make sure to sign up for our mailing list to keep up to date on our upcoming shows!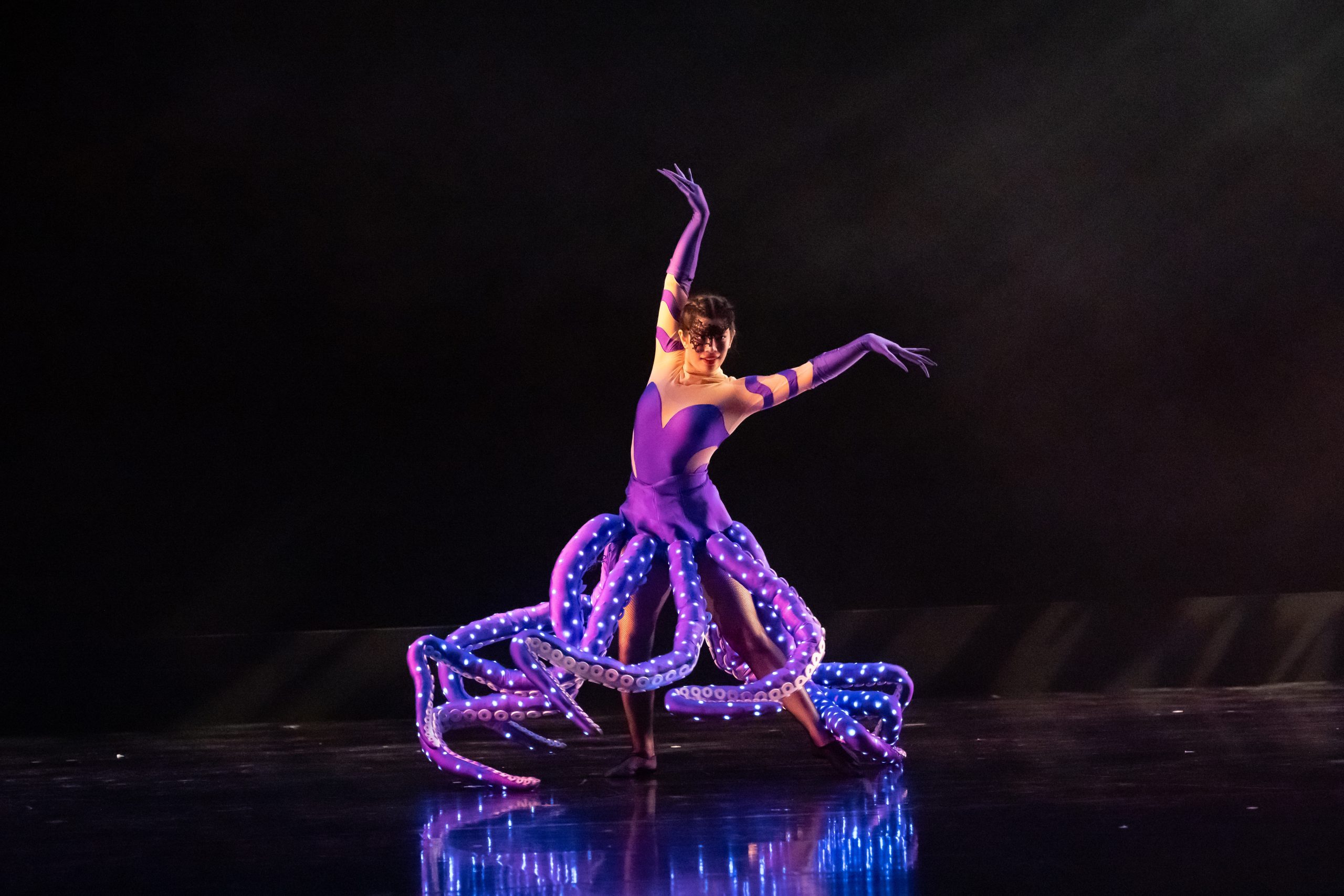 Innovative Modern Movement
Rainbow Dance Theatre presents Maria de Buenos Aires!
Set to the passionate tango suite composed by Astor Piazzolla, Rainbow Dance Theatre's "Maria de Buenos Aires" features RDT's signature intricate choreography, the dynamic dancing of the RDT ensemble, and cutting-edge LED costuming. "Maria" begins at a café on a warm, sultry night in Buenos Aires, then takes audiences on a magical journey of renewal as Maria is transported to another world where mystical beings shelter her and conjure her transformation into a Phoenix of Light.
"deeply satisfying…..combines artful stagecraft with physical prowess…in intricate, balance-shifting acrobatic maneuvers." ~Seattle Times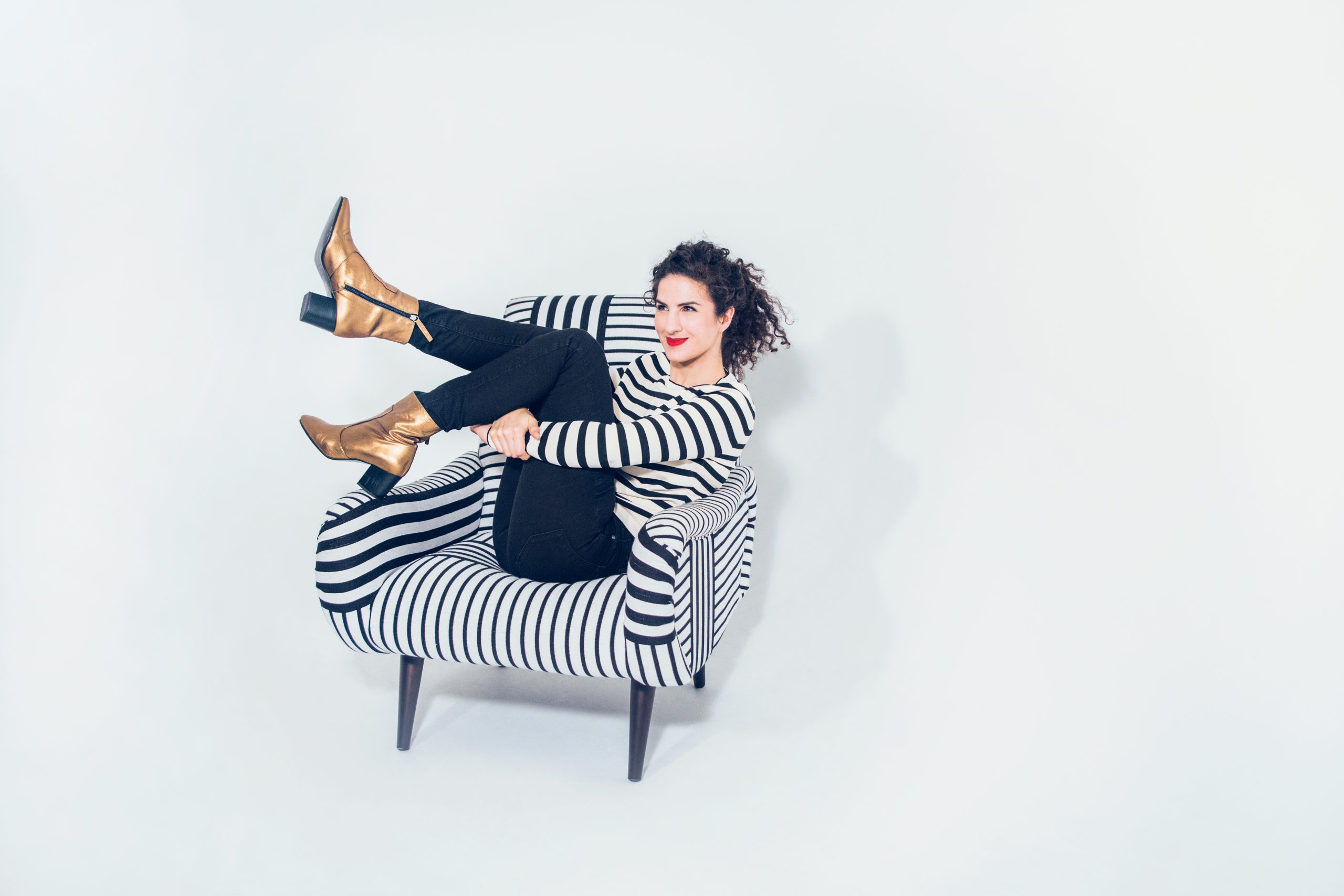 Saturday, March 16 | 7:30 PM • 

Laila Biali
Singer-Songwriter/Jazz-Pop Artist
Multi award-winning Canadian singer-songwriter and pianist Laila Biali has toured with Chris Botti, Paula Cole, Suzanne Vega and Sting. She has headlined festivals and venues spanning five continents including Carnegie Hall.
Her accolades include a 2019 JUNO Award for "Vocal Jazz Album of the Year", (up against Diana Krall/Tony Bennett), "SOCAN Composer of the Year" and "Keyboardist of the Year" at Canada's National Jazz Awards, a JUNO nomination for her studio recording Tracing Light, and a spot on DownBeat Magazine's "Best Albums of the Year" list for her follow-up Live in Concert.
In 2015, Laila released her first album of entirely original music, House of Many Rooms – an indie-pop project featuring a star-studded lineup. In September of 2017, Laila was brought on as the host for CBC Music's national radio show, "Saturday Night Jazz". Her latest project, self- titled "Laila Biali" (2018), debuted at #1 on iTunes Canada and won Laila the top prize for Jazz in the Canadian Songwriting Competition as well as the JUNO Award (Canadian GRAMMY).
"And while Laila continues to earn high honors, her unique genre- bending sound is what sets her apart as she "masterfully mixes jazz and pop, bringing virtuosity and unpredictability to songs that are concise and catchy."  ~Washington Post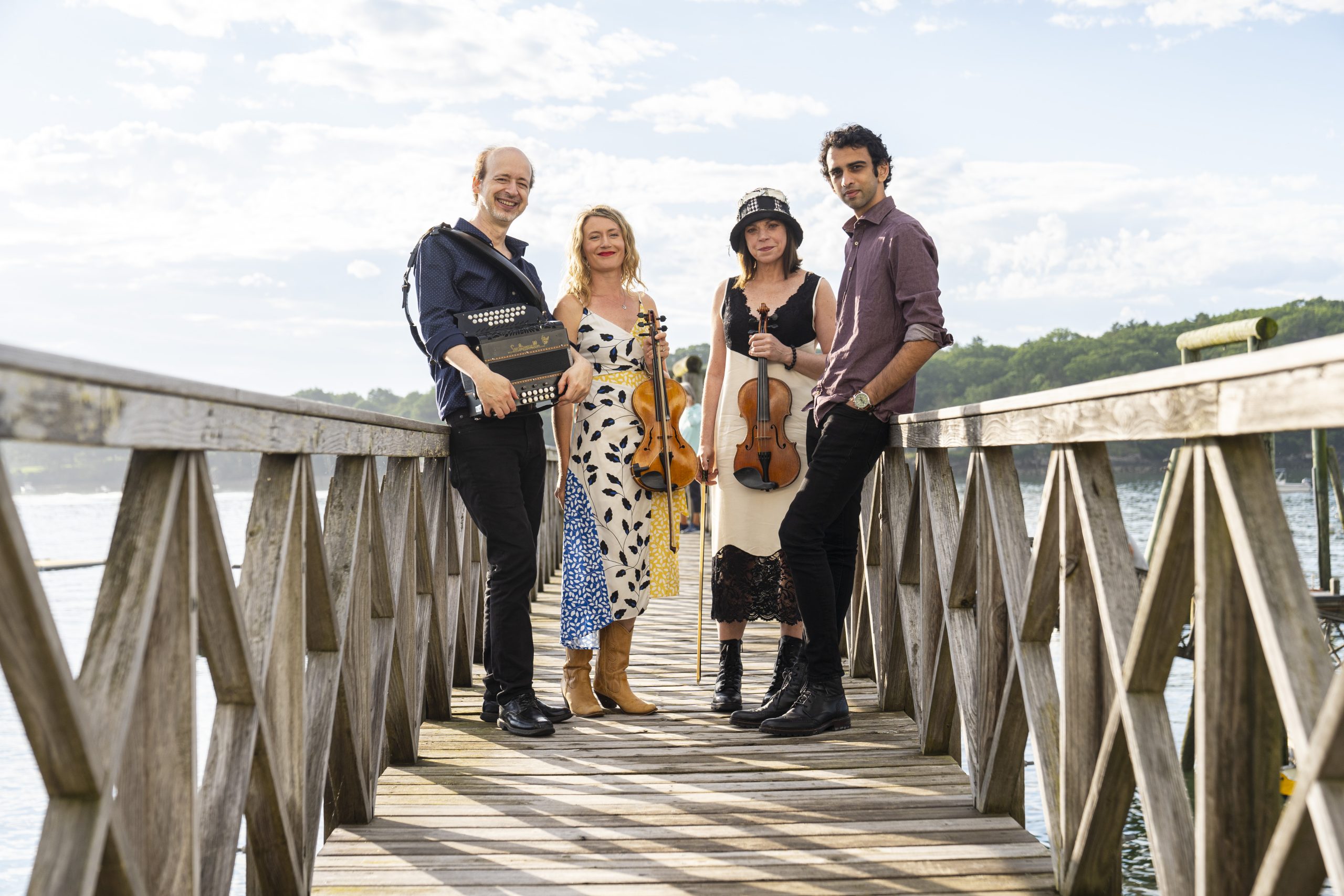 Saturday, April 6 | 7:30 PM •

Reverie Road
Eclectic Celtic Combination
Reverie Road is a fresh, eclectic celtic combination, featuring fiddler Winifred Horan and accordionist John Williams (founding Solas members) alongside former Gaelic Storm fiddler Katie Grennan and Jazz and Raga pianist Utsav Lal (Young Steinway Artist). This powerful combination is made up of four of today's leading traditional and virtuosic folk artists who have captured the hearts of international audiences from studios to stages over the last three decades.
Firmly grounded in their collective Irish roots, Reverie Road embraces humor with musical insight and natural abilities. Original textural adventures weave the roots of Irish musical traditions with new departures and curated gems including distilled airs, continental waltzes, and upbeat reels and jigs. The band chemistry of two accomplished classically-trained fiddlers who share a common history as award winning Irish dancers along with two instrumentalists who have sought to redefine traditional accompaniment and rhythm sections amount to a compelling concert experience that will lift audiences' hearts and have them on their feet.
"Delivering the driving lilt and lift of Irish music, Reverie Road features Winifred Horan, and Katie Grennan, John Williams and Utsav Lal in a newly combined unforgettable concert experience." ~Echo Bridge Sounds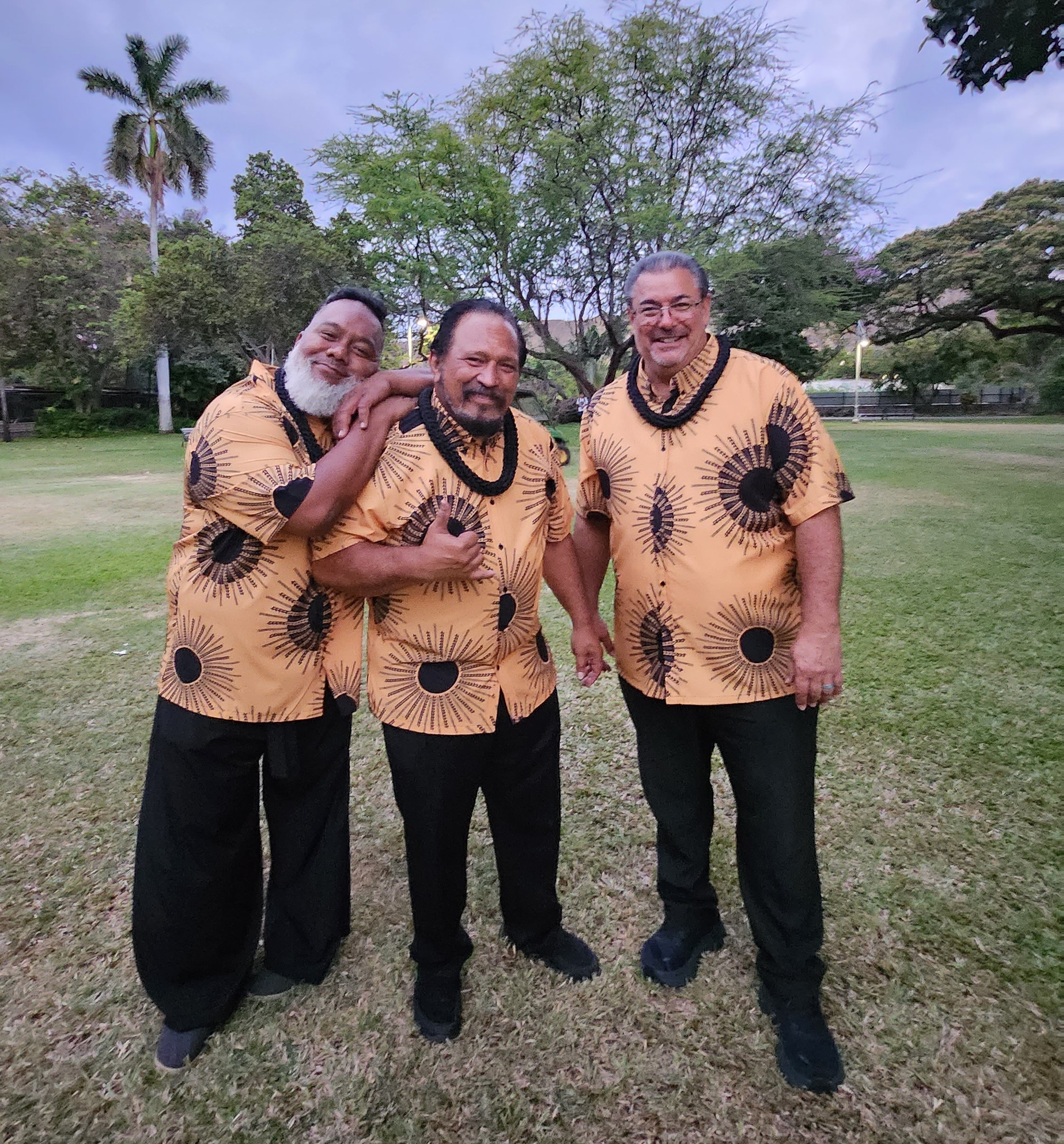 Saturday, June 8 | 7:30 PM •

Makaha Sons 
Traditional Hawaiian Music
The Makaha Sons are considered one of Hawai'i's premiere musical groups. They have received numerous proclamations and awards both in Hawai'i and in the continental U.S. for their undying efforts to perpetuate Hawaiian culture through their music. Their peers have also acknowledged their efforts by awarding them countless Nā Hōkū Hanohano Awards—the Hawaiian Grammy—for their timeless recordings and steadfast commitment to the music of the islands. In 2013, they were inducted into the Hawaiian Music Hall of Fame.
Today, the Makaha Sons continue to bring the vibrant sound of Hawai'i, full of rich harmonies that only they can create. Their incomparable vocal arrangements and delightful stage presence is filled with comical stories and fun antics which have won the hearts of thousands of fans worldwide.
"Some of the most beautiful harmonies you will ever hear" ~Robin Worley, Director of the Palace Theater, Hilo, HI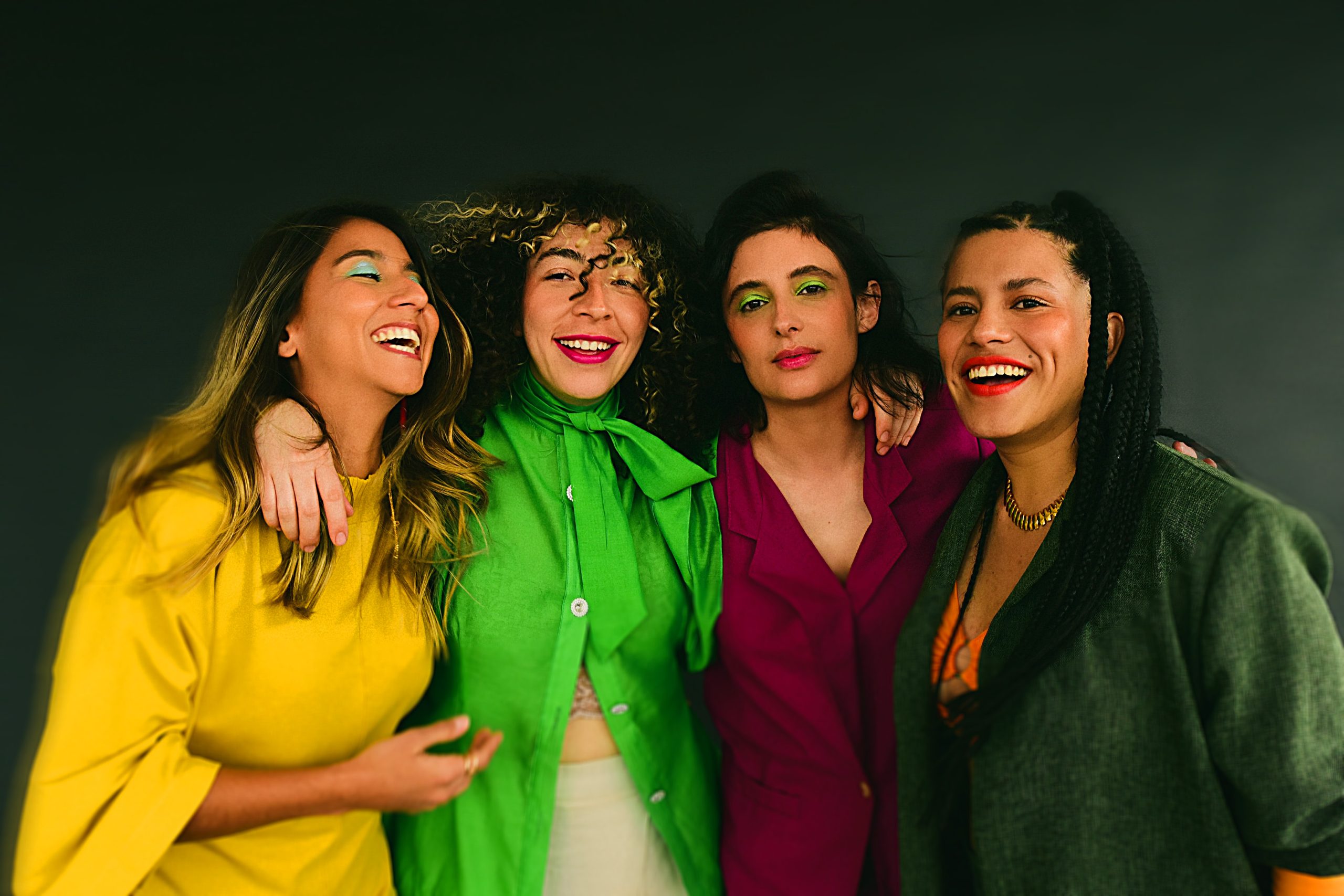 Friday, Oct 6 | 7:30 PM

• LADAMA
Latin Alternative
LADAMA is an ensemble of women musicians from across the Americas who, as well as performing as a touring band, strive to engage youth in their respective communities in the process of music-making, composition and audio production through collaboration and performance workshops. They are Mafer Bandola (Venezuela), Lara Klaus (Brazil), Daniela Serna (Colombia) and Sara Lucas (U.S.). With rhythm and percussion driving their original compositions sung in Spanish, Portuguese and English they combine disparate, traditional roots music with pop. The result is a sonic experience through which we can view our future as a world that communicates across continents and cultures, with sound and story.  LADAMA has performed at TED, the Skoll World Forum, on ESPN, and at dozens of prestigious venues and festivals around the world. In January 2018 they were featured on NPR's All Things Considered which praised their "irresistible spirit and universal appeal." Their self-titled debut album (released through Six Degrees Records in 2017) reached #1 on both iTunes and Amazon's Latin Music Charts.
"The group LADAMA, made up exclusively of women, took advantage of their Caribbean rhythms to transform the venue into a dance floor…" ~Diario de Pernambuco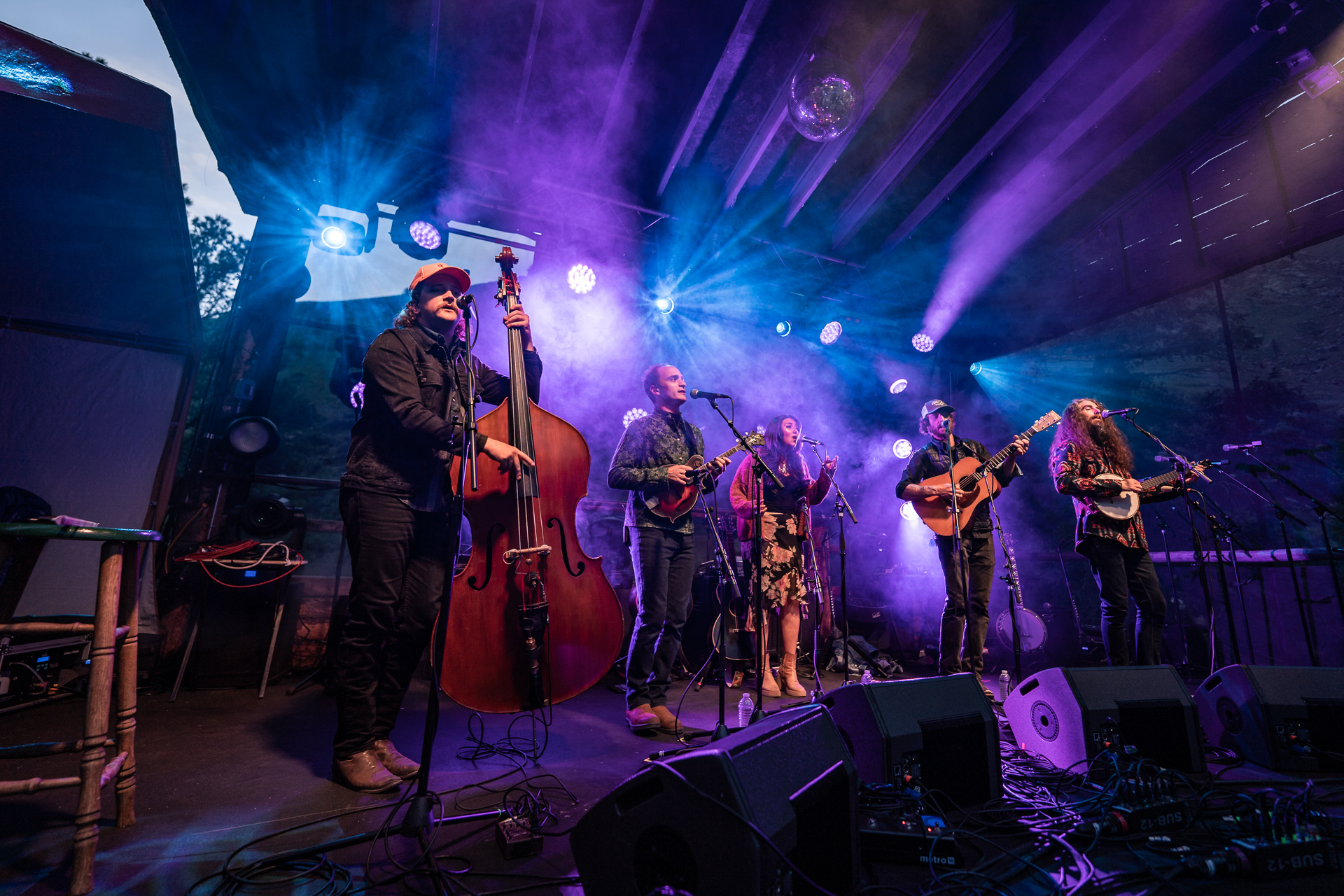 Bluegrass and Americana
Weaving together modern and traditional styles of bluegrass and Americana, Never Come Down is a Portland, Oregon based 5-piece composed of Joe Suskind (guitar), Crystal Lariza (vocals), Brian Alley (banjo), Kaden Hurst (mandolin), and Ben Ticknor (bass). Their dedication to thoughtful songwriting and dynamic arrangements highlight polished technical skills and a commitment to listening to each other. Formed in 2018, the band's self-titled debut arrived shortly thereafter, and their second album "Better Late Than Never" was released in 2021. They've toured internationally and have found acclaim from festivals and venues such as Iceland Airwaves, John Hartford Memorial Fest, Americanafest, FreshGrass and RockyGrass.
"The Portland music scene got a huge shot in the arm with the advent of Never Come Down. Top-notch players combined with great original songwriting make for an always-fantastic show whenever they play. They're also deeply involved in the musical community – sweethearts building a scene!" ~Philip Graham, Ear Trumpet Labs