Class of 2024
Major: Business
Sofie Fashana is in her second year at WOU studying Business. Being a child of the foster care system, she recognized the connection between what she wore and her confidence level. Confidence that she needed to make an impact in our community in creating Stitch Closet.
Recently, the Stitch Closet was awarded a grant through WOU Foundation's Competitive Grant Program. This honor was bestowed upon the program because of the impact it has on the entire Monmouth and Independence communities. To be considered for this award, Sofie completed an application that was reviewed alongside several other worthy causes. The Stitch Closet is one of twelve programs to be awarded this grant for the 2022-23 year.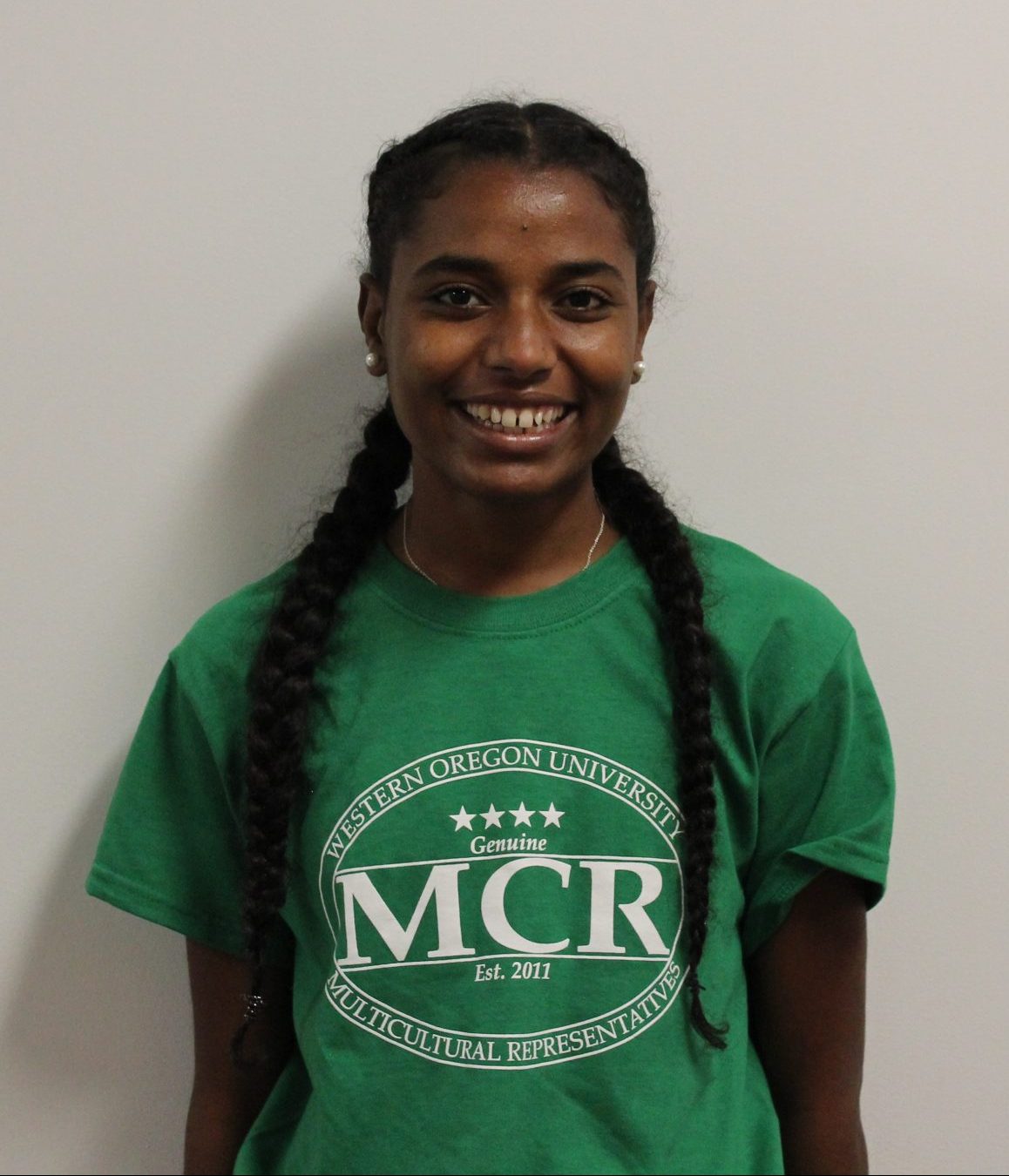 Describe your experience with creating and operating the Stitch Closet to fruition.
The idea for Stitch Closet was born in September 2020 when students from the Plus team and Student Service leadership became friends and recognized a need amongst their fellow students that were not being meant; clothes. Because approximately 60% of university students encounter economic insecurity and our founders knew how wearing an appealing and expressive outfit affected self-esteem, they decided to establish clothing drives for any WOU student-facing economic hardship. After the further collaboration, they received non-profit status less than one year later.

Recognizing the desire to wear an outfit that wouldn't negatively single someone out, Stitch Closet implemented a policy of not accepting mass donations of torn or spoiled clothes. The clothes Stitch Closet carries are thoroughly inspected to ensure maximum quality and satisfaction for all WOU shoppers.
What is your biggest takeaway from this process?
My biggest takeaway from this process is anything is possible if you believe you can do it. I also learned the power of community. This project would not happen without the support and continuous volunteers who keep the doors open. This is a team vision to provide space for basic needs.

What is next for you and for the Stitch Closet?
My next steps are working as an advocate for youth struggling with homelessness in the State of Oregon. I am also planning to graduate in a year and look into Law schools.
The next step for Stitch Closet is providing jobs for students. Stitch Closet wants to empower and create job opportunities in the space. This is a great opportunity for students to have internships in a field that is unique to WOU.
What has been your favorite memory so far at Western?
My favorite memory so far at Western has been Stitch Closet's first fashion show in the fall term of this year. We had over 100 students who came out and just had fun. We had students who had so much fun modeling and who stepped out of their comfort zone to model. We had student talents that showed the diverse population of the WOU community. I also loved working in the store front of Stitch Closet because we were able to make a difference in the individuals we meet.