Happy New Year alumni and friends! I hope this year treats you well and has started off on a good note for you. Here on campus winter term started yesterday on January 4. 95% of instruction will be done online for winter term, just like we did in the fall.  A decision for spring term instruction will be made later this term. 
What plans do you have for the new year? Here in alumni relations we are planning for virtual and hybrid events and look forward to seeing some familiar faces in the very near future. We are continuing with our monthly Alumni & Friends After Hours events on the second Tuesday of the month and we are have introduced a new monthly series- "Wolves Teaching Wolves" which features alumni volunteers showing off their skills and teaching virtual classes for fellow alums. There is a lot to look forward to indeed, but before we get to far into 2021 let's take a look back at December. 
Holiday Tree Lighting 
We hope you were able to watch the Holiday Tree Lighting in November but if you missed it, you can watch it here. Special thanks to the Monmouth-Independence Area Chamber of Commerce & Visitors Center for their sponsorship of this very important annual community event.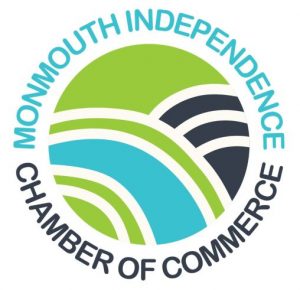 Wolves Teaching Wolves- How to Make your own Holiday Centerpiece
On December 14 WOU Alumni Board member Betty Crawford '80 hosted a group of alums via Zoom from her home in Cairo, Egypt. Betty's class was teaching people how to make centerpieces for the holidays and the results were great! Everyone had a great time and each centerpiece turned out beautifully. Thank you to those who participated and we look forward to seeing you all again at future events.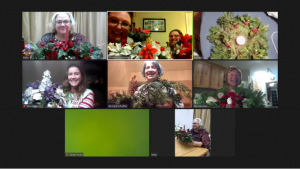 Alumni & Friends After Hours: Holiday Cheer 
The December edition of Alumni & Friends After Hours featured a how to on making one of my favorite holiday cocktails, the cranberry margarita. A group of alumni and friends logged into Zoom  on December 15th to watch the cocktail tutorial and share their favorite holiday traditions. It was a pleasure seeing some familiar faces and meeting new people as well. if you want the margarita recipe contact Emily at lafone@wou.edu.