Welcome home Wolf! We're here to guide you on your academic journey, if you run into issues or have questions not answered here then head over to the Staff & Contact page and let us know how we can help.
All students receiving Veterans' benefits at WOU must be admitted to the University. If you have not already done so please start by applying to WOU, or contact Admissions if you have questions regarding the admissions process. Remember to request & submit your Community College transcripts, JSTs, or CCAF transcripts for credit, The Veteran Certifying Official will apply appropriate credits as allowed by WOU! Spouses and dependents of service members, check out the button at the bottom of the page!
In order to receive Veterans' Educational Benefits you must be approved by Veterans' Administration. Visit the VA Administration's website to apply for Veterans' Educational Benefits. Once you receive approval from the VA to receive Veterans' Educational Benefits please bring or send the Certificate of Eligibility to the Veterans' Certifying Official.
Until you declare your degree (major) you can only receive Veterans' benefits for classes that meet requirements for all programs (such as our Liberal Arts Core Curriculum; LACC requirements or General Education; Gen Ed requirements). Not sure what degree program to pursue? We recommend you contact Academic Advising regarding the many great options here at WOU. Only courses that are necessary for the students' degree program, as indicated on the students Degree Evaluation, will be reported to the VA. If you have questions regarding how to build or check your degree program please contact your academic advisor.
After you register for classes each term you must electronically submit a Request for Certification to give us permission to use your Veteran benefits (& TA) and to allow us to report information about your classes for that term to the Veterans' Administration. You need to submit your request by the end of week 2 of the term to ensure timely distribution of benefits. This request is what gets the ball rolling each term!
Lastly! We want to connect with you. Come in to the VRC & follow us on Instagram, there is always great stuff in the works.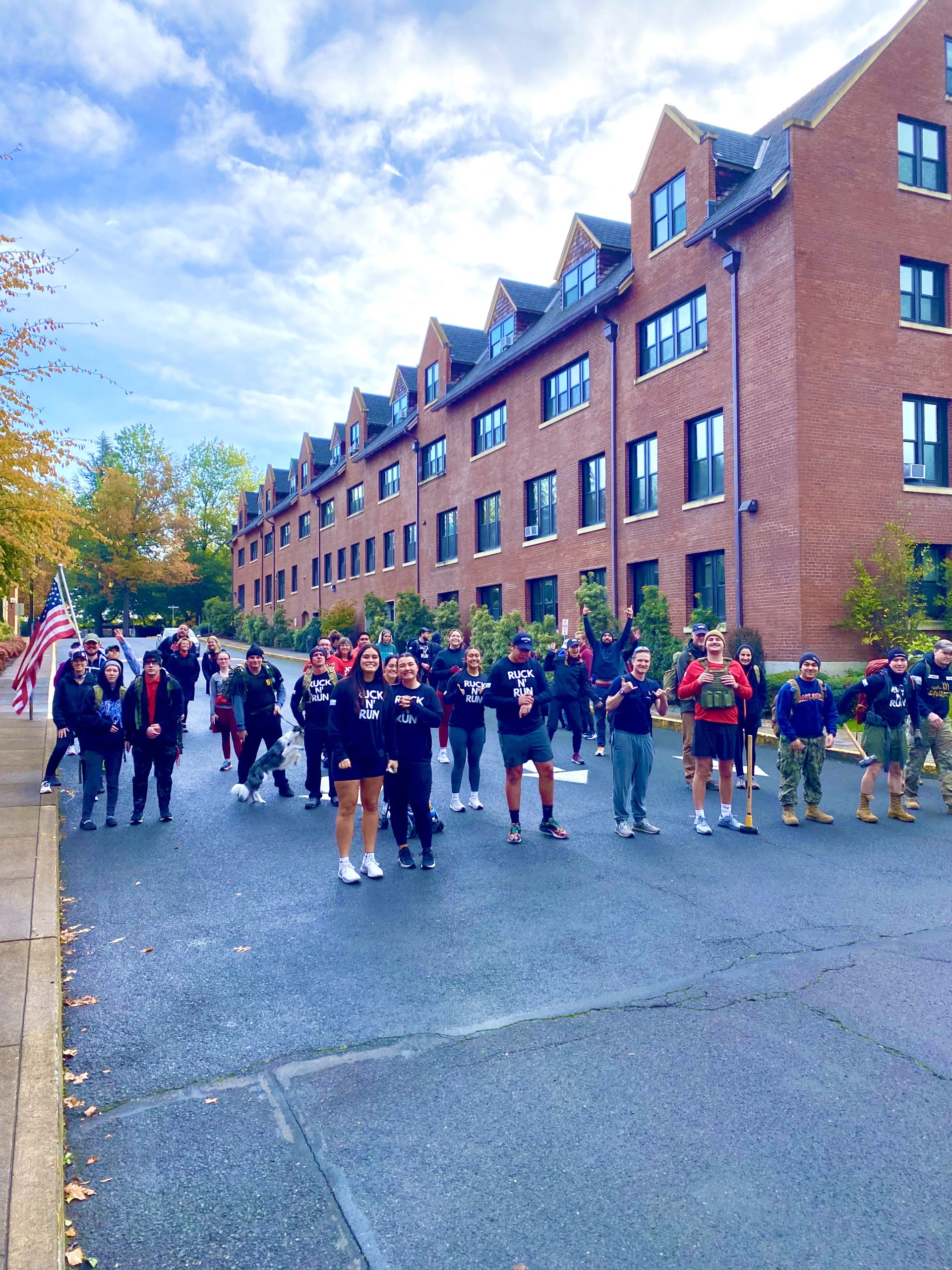 TA (ArmyIgniteED) Assistance
Tuition Assistance from the Student Perspective:
Register for classes at Western Oregon University

Submit a Request for Certification

Create an ArmyIgnitED account and select an education path. If you do not see your degree program, contact veterans@wou.edu

Veterans Services will upload your course enrollment

Veterans Services will email your WOU account asking that you log into ArmyIgnitED the next day after 8:00 am to request tuition assistance.

This begins the approval process for your courses. Tuition will be paid for approved courses.

TA must be approved in ArmyIgnitED 5 days prior to the start of the term. This is a hard deadline, and if it is missed the student will not receive funding. However, the deadline for fall term is different. The Army sets a deadline 2-3 weeks prior to the term start date for fall terms due to the end of their fiscal year. This year's deadline for fall enrollments is September 10th.

It is now possible to use tuition assistance and G.I. Bill benefits for the same courses. If you wish to use G.I. Bill benefits as well, submit your Certificate of Eligibility to veterans@wou.edu.

If you have issues completing this process, take screenshots of issues as they occur in ArmyIgnitED and write veterans@wou.edu so we can make our processes better!
ORANG State TA
This website has the best step-by-step process I have seen thus far. If you have issues completing this process be sure to reach out to whichever office you need assistance from:
Application Deadlines:
2022 Fall Term: September 1
2023 Winter Term: December 1
2023 Spring Term: March 1
CH33 Monthly Student Verification
Starting on 2021DEC17 students using Chapter 33 (Post 9/11) Educational Benefits will be required to verify their enrollment monthly.
HOW DO I VERIFY ENROLLMENT?
Via Text Message (Easy, fast, secure):
To opt-in contact the Education Call Center (ECC) at 1-888-GIBILL-1 (1-888-442-4551) to ensure the VA has your mobile phone number. You will likely also receive an email or text offering you to opt in within the next two weeks.

After opting-in, you can verify your enrollment by responding to a text message from the VA.

Remember: the VA will never ask for your personal information, for example, social security number or bank account number via text.
Via Education Call Center:
Contact the VA Education Call Center (ECC) at 1-888-GIBILL-1 (1-888-442-4551) and ask the representative to verify enrollment on your behalf.

NOTE: Wait times may be high due to the number of students verifying each month

If you opt-out of text verification and later change your mind, or need to change your mobile number, call the ECC at 1-888GIBILL-1 (1-888-442-4551).
If you have any issues with this new process feel free to reach out to us here at the Veterans Resource Center or reach out to the Veteran's Registrar.
Veterans Educational Benefits List