RHA Exec Board Advisor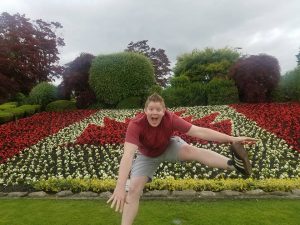 My name is Laura Welch, and I serve as the Advisor for the Residence Hall Association. This is my third year at WOU, and I'm looking forward to working with both new and returning students to create a positive WOU experience for everyone. I was born and raised in Missouri and lived there until June of 2016, when I moved to Salem. When I'm not at work, you can find me at home with my wife Kelly and our dog Parker. If I had to choose one TV show to watch for the rest of my life, it would probably be The Golden Girls, and if I had to choose one food to eat for the rest of my life, it would be sandwiches. Quizno's forever!
If you would like to learn more about me, my office is located in the RSC behind the desk. My door is frequently open, and I love having visitors!
Email: welchl@mail.wou.edu