Class of 2025
Major: Art and Design

Western Oregon University has a strong culture that allows students to further grow themselves and to thrive in the Creative Arts. One student in particular is Mnemosyne (Nemi) McKay. Recently, Nemi was commissioned to create the front of the WOU Foundation holiday card. The painting depicts the point of view of a person walking down Monmouth Ave. with the giant sequoia tree lit up in time for the holidays. This beautiful artwork accurately captures what this amazing time of year has to offer with the lights reflecting off the street from recent rain.
Jennifer Bracy, Professor of Art & Design, shared this regarding Nemi:
Nemi has four children and a husband who was a diplomat for 10 years. They have lived in El Salvador, Bulgaria, and Sri Lanka during that time. Having spent the first 20 years of married life raising a family, she plans to dedicate the next 20 years to her education and career.
She is devoted to her art practice and the creative process. In the future she would like to make art and teach children, especially those that have fallen through the cracks in the system. Nemi would like to help them find comfort in their ability to generate a different world through art.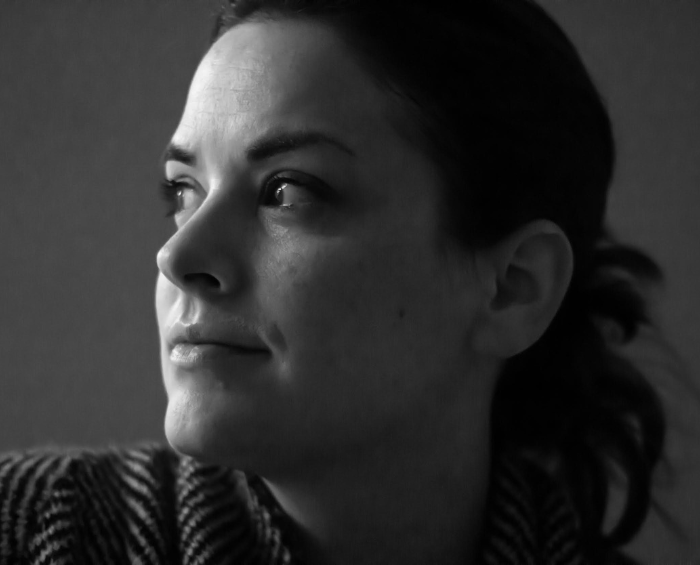 Hear from Nemi in her own words!
What has been your favorite memory at WOU?
My favorite memory at Western is taking a full-scale ceramic figure to fire in the shed behind Campbell Hall. The entire class helped to move the piece with the least possible damage. My classmates and professor were there to work and celebrate beside me in what felt like a really large achievement. It could not have gotten done if I had not been in such a collaborative space to grow with friends as artists.
What drew you to pursue a career in art?
I chose art because that is where my heart has been my entire life, I just had to go for it. I came here to learn the skills and history of my craft. As a non-traditional student, I know that an education can give you a vocation, which is important, but an education is also a profound gift to your own soul. It is expanding your ideas of the world and your ideas about your own capabilities. I cannot imagine having a better experience anywhere else.
Nemi's experience of being a nontraditional student at Western:
I also have to say that as a nontraditional student this has been the most welcoming, edifying group of students. I wish I could write something more eloquent, but my heart gets confounded! There are just no words for how much I love my classmates, these kids today- they are just amazing.