Sustainable Dining
Campus Dining has teamed up with University Housing to decrease the impact that their departments have on the environment. Campus Dining  follows a Sustainable Dining Program and University Housing has established a comprehensive residence hall recycling program – all designed to decrease the carbon footprint of WOU. Follow the tips and use the links below to inspire you, perhaps change your lifestyle. Do what you can with what you have to help to save your earth!
Based on the Re-duce, Re-use, Re-cycle premise, the Campus Dining Sustainable Dining initiative is a work in progress. Campus Dining has long been a proponent of Recycling, and recycles its' cooking oil, plastic, glass, tin and paper. 
Also, Campus Dining strives to support and purchase from local or Oregon vendors in an effort to not only support local business, but to support businesses that strive to be sustainable in their own business practices. When possible, these Campus Dining initiatives have decreased transportation costs and have helped to provide the freshest and best products available from ecologically minded vendors.
Campus Dining Composts! 
Implemented in 2010, Campus Dining has "grown" their composting program to compost up to 80% of the trash generated at Valsetz Dining Hall! Leftover food and compostable paper products are all go into 65 gallon containers that are picked up daily by Brandt's Sanitary Service. Brandt's, in turn hauls the compostables to the Pacific Region Compost Facility (PRC) near Camp Adair. At PRC, the waste is then converted into plant and agriculture compost!
Rewousable Container Program 
Western Oregon University serves as a strong advocate for our environment and Campus Dining has long been a trend-setter in promoting sustainable lifestyles and practices. The ReWOUsable To-Go Container program is just one way that you as a student can have an impact and do your part to save our precious resources.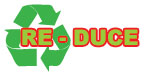 EAT WHAT YOU PURCHASE: Don't take more than you can eat and throw food away.
REMEMBER: BRING YOUR
Re-WOU-sable COIN WHEN YOU COME TO ORDER IN-PERSON AT VALSETZ – USE YOUR
Re-WOU-sable Container!
CUT COSTS – DON'T STEAL: Theft increases costs. In the end, you pay more.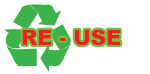 REMEMBER: BRING YOUR
Re-WOU-sable COIN WHEN YOU COME TO ORDER IN-PERSON AT VALSETZ – USE YOUR
Re-WOU-sable Container!
CUT COSTS: Remember to help cut costs, bring back any service items that you have taken out of Valsetz.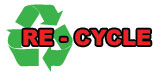 RECYCLE CANS, GLASS, PLASTIC AND PAPER: There are recycle bins everywhere – Don't hesitate to use them. T-H-I-N-K before you toss something in the garbage.