Information for Transfer Students
Information for Transfer Students:
The Chemistry Department at Western Oregon University offers several different Degree Emphasis Programs, including:
Each of these programs have unique lower division requirements that need to be fulfilled before a student can register and take upper division, degree-specific coursework.  Thus, if you are a current undergraduate student at a community college or other two year program and you are interested in pursuing a B.A. or B.S. degree in Chemistry, we highly encourage you to follow our recommendations for preparatory coursework required for a four year degree.  Note that obtaining your associates degree prior to transfer, may not be the best option for you!  Most of our chemistry majors balance completing difficult upper division coursework in their junior and senior years, by also taking liberal arts general education courses.   Please use the emphasis program guides listed below to help plan coursework during your first two years of study. We also encourage interested students to contact faculty within our department to receive further advising recommendations to prepare for a seamless transfer into the program. (Note that coursework numbering is based on WOU coursework and may differ at your university).  CH200 series; BI200 series; and PH200 series refer to majors-level year-long courses in General Chemistry; General Biology; and Physics (note that the Traditional Chemistry pathway requires Physics with Calculus). 
Medicinal Chemistry and Pharmacology Concentration:
(Pre-Professional Degree Track)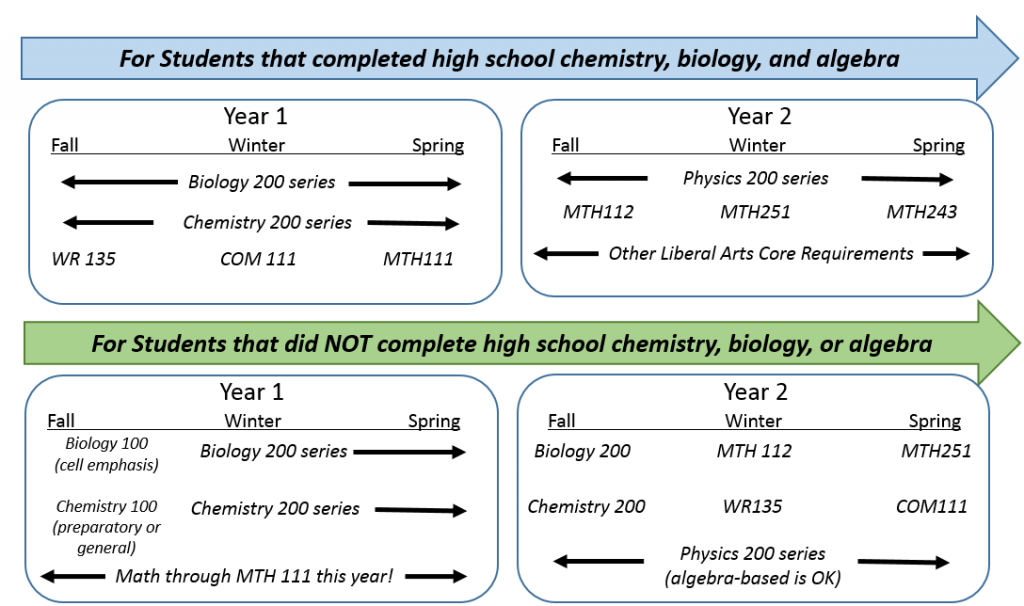 Forensic Chemistry Concentration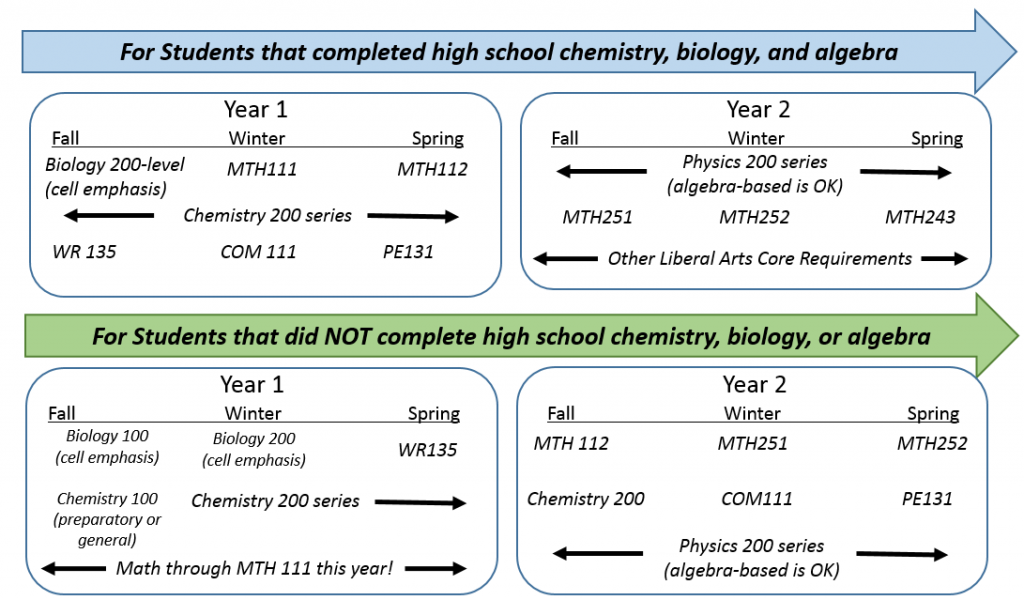 Traditional Chemistry Concentration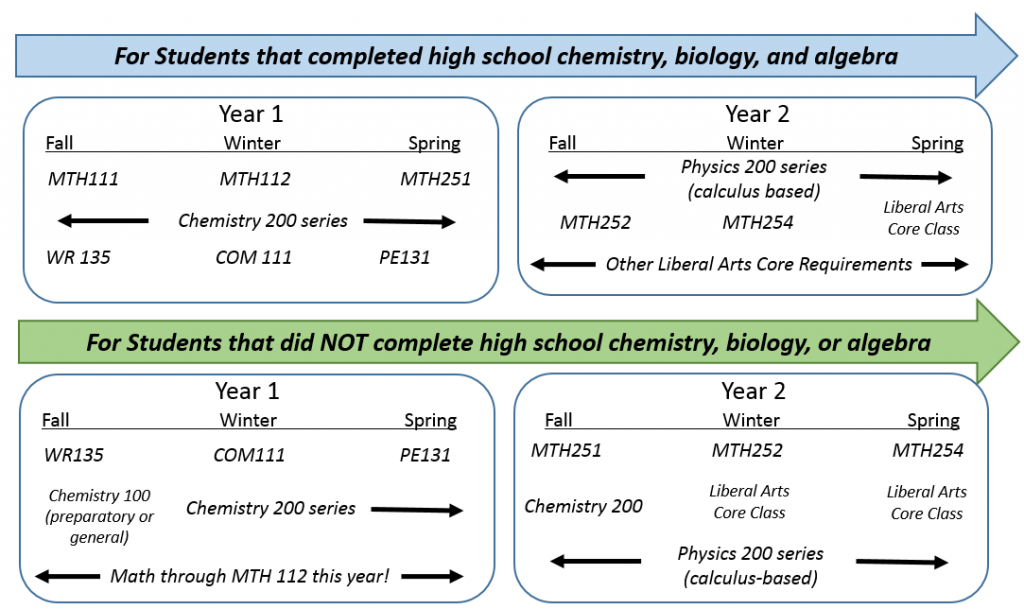 Contact
Department of Chemistry
(503) 838-8644
| or
e-mail:
flattp@wou.edu