Teaching Experiences in Chemistry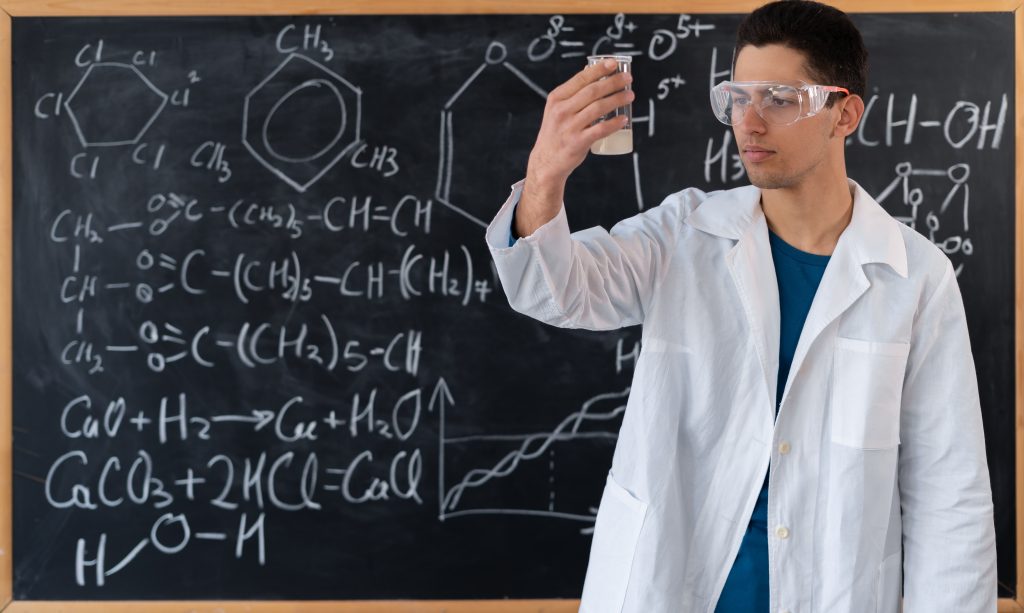 Why You Should Consider Serving as a Teaching Assistant or a Tutor:
Gain Hands-on Teaching Experience: As a TA, you will have the opportunity to lead labs, help students with experiments, and grade assignments, which can provide valuable teaching experience.

Professional Development: Serving as a TA can help you develop important skills such as communication, organization, and time management.

Networking Opportunities: As a TA, you will have the opportunity to work closely with faculty and other TAs, which can help you build professional relationships and expand your network.
Personal Growth: Being a TA can be a challenging but rewarding experience, and can help you develop personally as well as professionally.
Improved Subject Matter Mastery: Being a TA can also help you deepen your understanding of the subject matter and reinforce your knowledge.
How you can get involved?
If you are interested in gaining teaching experience in Chemistry, there are four main ways to get involved at WOU: 
Serve as a Chemistry Teaching Assistant for our laboratory courses 

Become involved in Peer Led Teaching and Learning (PLTL)

Become a Chemistry Tutor

Get involved in Chemistry Outreach with local area High Schools
Requirements:
Students serving as teaching assistants or tutors for the chemistry department must maintain a B-average in the coursework for which they will be tutoring. 
For More Information:
Contact your Chemistry Faculty Advisor or Professor Flatt (flattp@mail.wou.edu) for details
Contact
Department of Chemistry
(503) 838-8644
| or
e-mail:
flattp@wou.edu