Join us for our Holiday Events
on December 2nd, 2022!
5:30pm –
Cocoa and Cider sponsored by Alumni relations next to the Sequoia tree
6pm –
Opening remarks and Parade
6:30pm –
Guest speakers, Essay contest winners, and the Tree lighting
7:30pm –
Santa, Cookie Decorating, and music in the Werner University Center
Please note that these times are approximate and the tree will be lit when the Parade, Guest speakers, and essay is read. We recommend you arrive by 6pm to ensure you do not miss the Tree lighting itself!
This in person event will be recorded and posted on WOUTv by December 7th at noon.
After the tree lighting:
Santa will be available for pictures in the Willamette room in the WUC

Walk through the "Julio Marin Aleman that audacity of identity + color" in Cannon Gallery in Campbell Hall. 

Check out cookie decorating and decorate cookies in the WUC, featuring Acornistic cookies!

Find Kappa Delta Chi on the plaza selling Mexican Hot Chocolate and Pan Dulce to raise funds for their upcoming Regional Conference!
Special thank you:
Thank you to Santa and Mrs. Clause for their continuous support of WOU and HTL!

Thank you to the Monmouth Public Library for their support in allowing SAB to stage the parade in their parking lot year to year!

Thank you to the Monmouth Police Department and Campus Public Safety for their help in ensuring we have a safe and smooth parade!

Thank you to the WOU President for helping sponsor the sound equipment to ensure that HTL is accessible!

Thank you to our WOU interpreters for providing equitable access to all!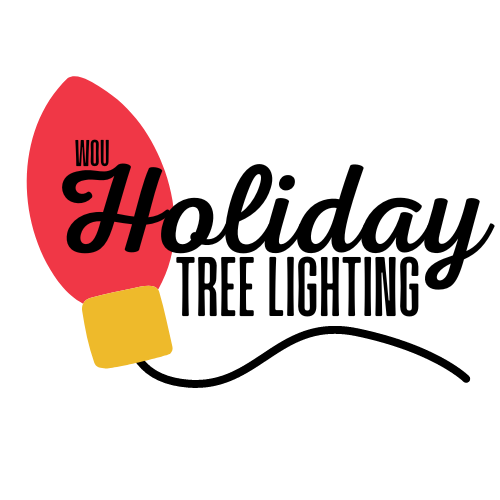 WOU Bookstore
The WOU Bookstore will be open during the duration of the event until 8pm! Come on inside and get a cozy scarf or shirt to sport at the next WOU sponsored event!