Courier Information
UPS Shipping options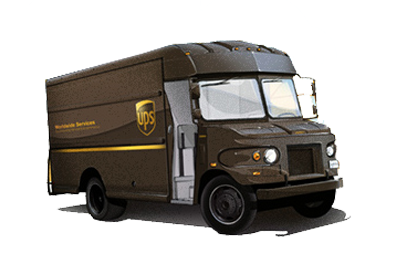 UPS Next Day Air Early AM – delivered the next day by 8:30am; not available in all locations

UPS Next Day Air – delivered the next day before noon; guaranteed time depends on location of delivery
UPS Next Day Air Saver – delivered the next day, before the end of the day
UPS 2nd Day Air AM – delivered the second business day before noon
UPS 2nd Day Air – delivered the second business day before the end of the day
UPS 3 Day Select – delivered the third business day by the end of the day
UPS Ground – Delivery is dependent upon location, a guaranteed date is provided at time of shipment
Obviously, the faster shipping times will be more expensive, but even beyond speed, UPS shipping rates are dependent upon multiple factors. For instance:
How is your shipment shaped? Is it a non-rectangular shape or not encased in cardboard?

How much does it weight and is the weight distributed evenly?

How much is it worth?

Where is it going?

Is it going to a business or a residence?
The easiest way to receive an accurate quote is to contact Mail Services at 503.838.8383 and provide detailed information for a quote.