Students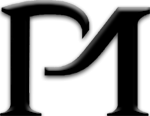 WOU Peer Mentor Program
Important Dates:
Our Application Process Opens December 2, 2019-January 24, 2020
The application can be found within portal, and click on the Engage icon on the top right of the page
Peer Mentor Mission Statement:
The WOU Peer Mentor Program is designed to provide students with peers that act as positive role models in promoting healthy lifestyles, assisting in the transition to college to improve retention, and to provide support and service to their community.
How to become a PM
To apply to be a Peer Mentor students must be enrolled in 12 credits or more, and be in good judicial standing. If a student is selected, they are required to take a Peer Mentor Training Course during Spring Term, and maintain a term to term GPA of 2.5 as an active mentor. The formal paid position of the Peer Mentor Program begins the following September for training and New Student Week. Mentors earn a monthly stipend of $185.00 per month.
Why Peer Mentoring
Research shows that peers have a unique impact on each other, acting as a potent source of influence, and can have a positive impact on college student's success.
What a Peer Mentor Does
Mentors work directly in a first year student community offering support, guidance, and resources to their hall. Mentors plan community events, develop personal relationships, and provide programs, materials, and insight to promote healthy choices. As a team, mentors meet weekly to discuss their experiences and to design wellness education programs for the campus.