German Club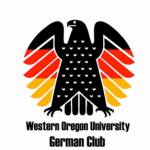 The German Club was founded in 2000 to promote awareness of and interest in German-speaking cultures and German language on campus and in our community. It supports the study of German through social and academic events and raises funds for the annual German Club Scholarship. Apply for The Gudrun Hoobler German Scholarship
Membership is open to all. There are no Club dues.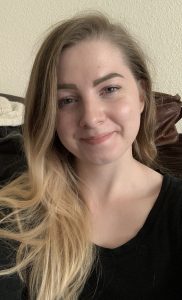 2022 scholarship recipient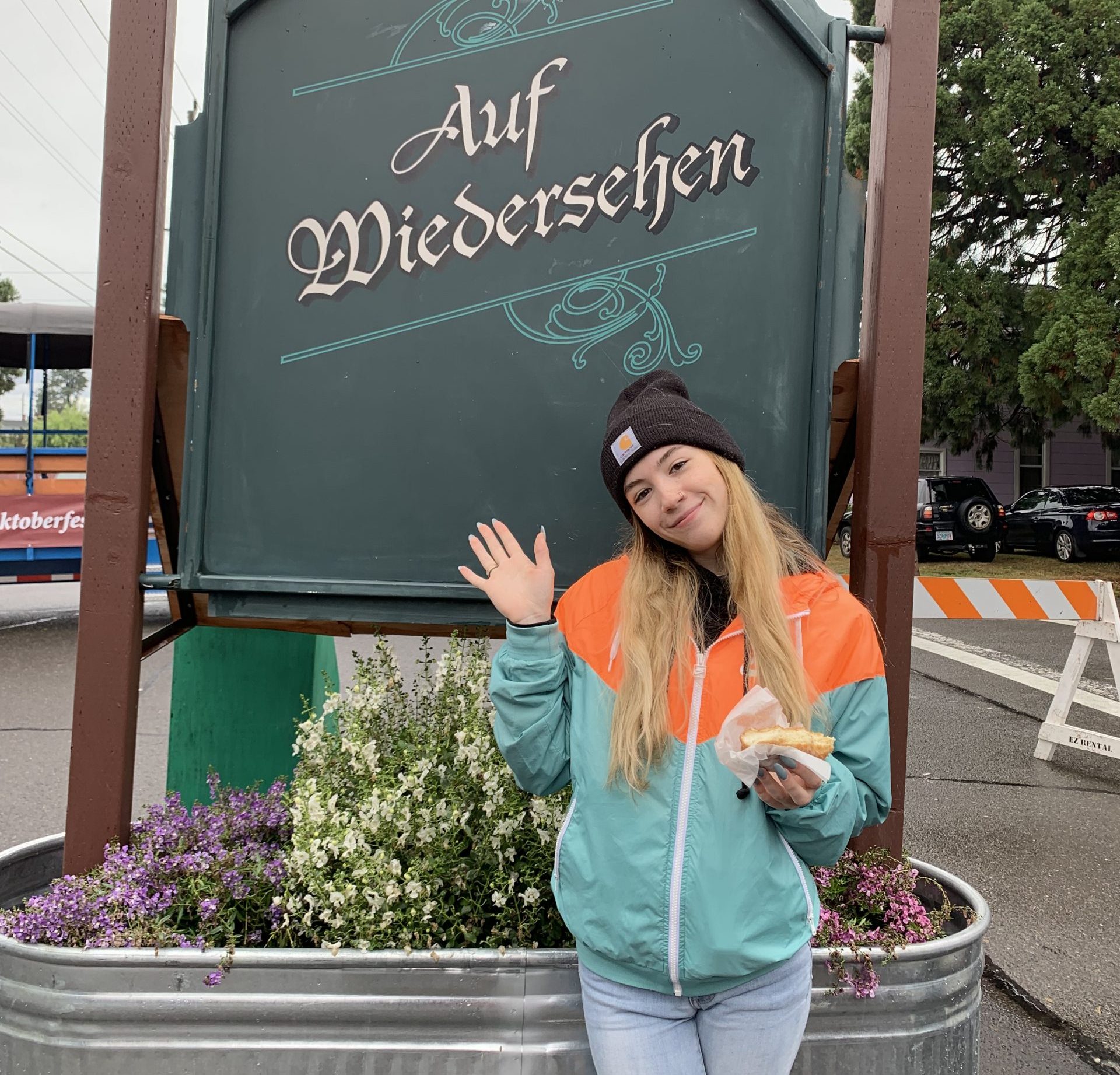 2021 scholarship recipient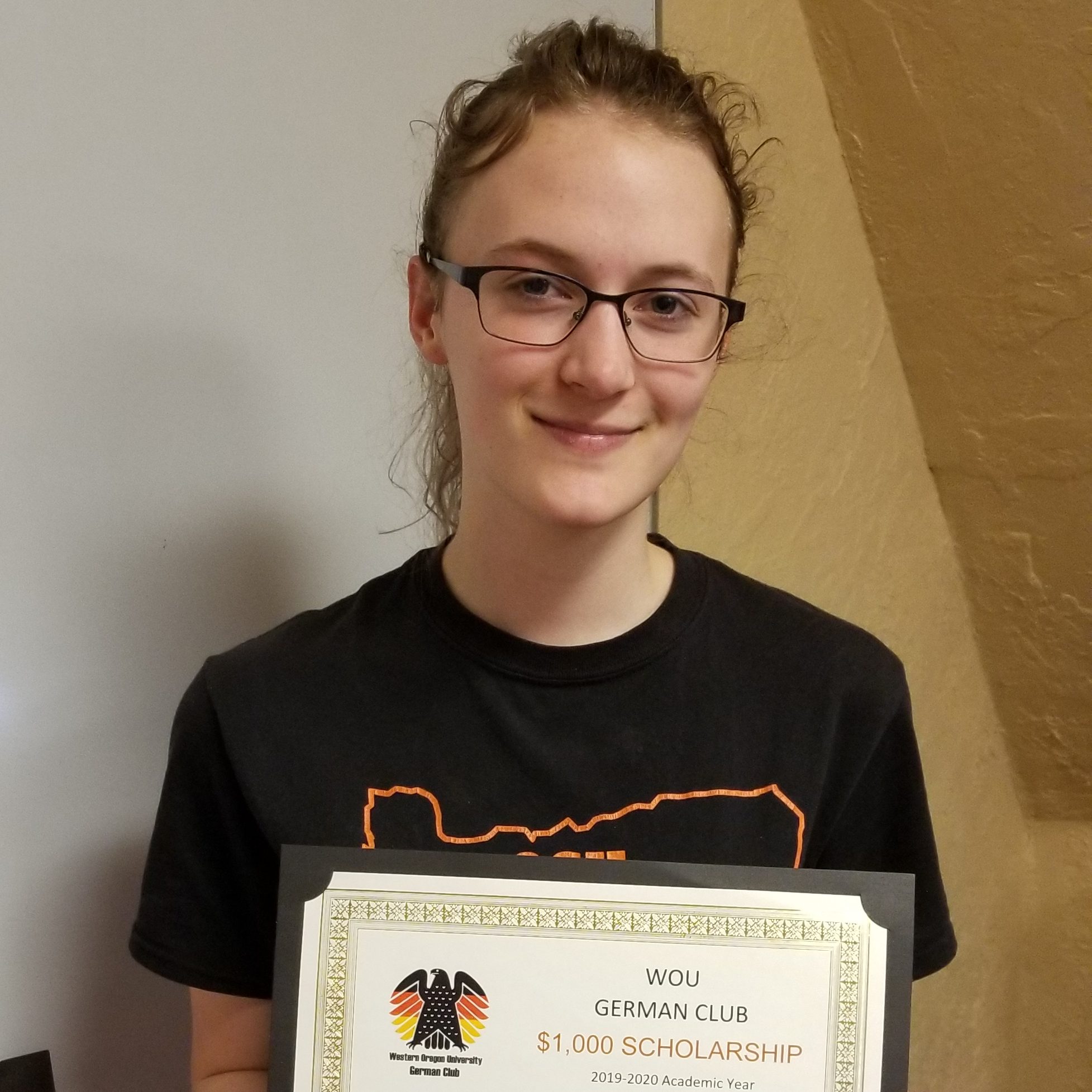 2020 scholarship recipient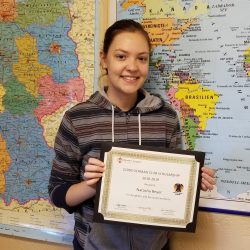 2019 scholarship recipient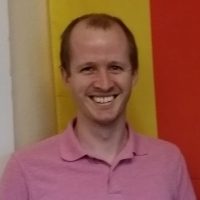 2018 scholarship recipient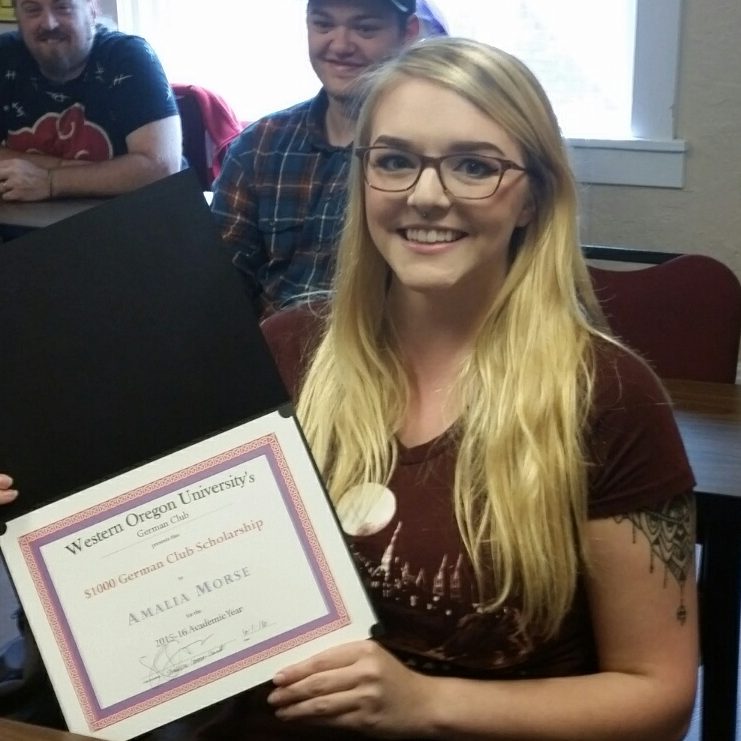 2017 scholarship recipient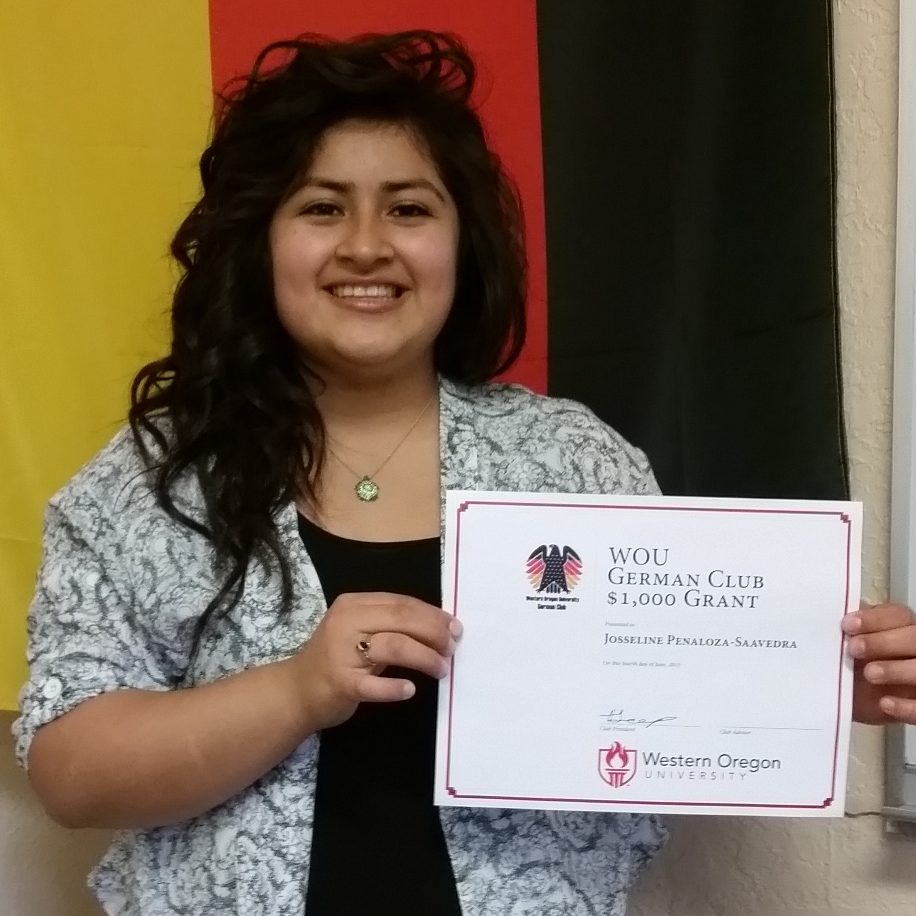 2016 scholarship recipient
Club Council
The Club is governed by a Council of six and elected each spring. It works closely with the faculty advisor and organizes Club events.
2021-2022 Club Council

Co-Presidents: 

Jaxon Hutchinson & Nathaniel Groves

jhutchinson18@mail.wou.edu 

ngroves20@mail.wou.edu

Vice-President

Keith Nicholson

knicholson19@mail.wou.edu

Treasurer

Kira Pease

kpease20@mail.wou.edu

Co-Secretaries


Jessica Goodman & Taylor Hughes

jgoodman19@mail.wou.edu

thughes18@mail.wou.edu 

Delegate

Isaiah Putnam

iputnam18@mail.wou.edu

 

Delegate

Lorraine Johnson

ljohnson17@mail.wou.edu

Delegate

Sophie Davenport

sdavenport18@mail.wou.edu

 
Events
The Club sponsors a variety of events including Oktoberfest, Winterfest, Adventskalender and Valentine Cookie sales, Winterfest, Maifest and other cultural events.  Proceeds from these activities fund the Scholarship.  All events are open to the public.
Scholarships
$2000 is available yearly to qualified students in German: $1000 from the German Club, and $1000 from the Friends of Gentle House.  Applications are at: 
---
CONTACT US
German Program
Department Contact:
Kristen Klay 
| 503-838-9426
 | 
e-mail:
klayk@wou.edu
 |
Location:
Maaske 331