Abby's House discussing plans for future Wolves Against Interpersonal Violence committees
Gretchen Sims | Freelancer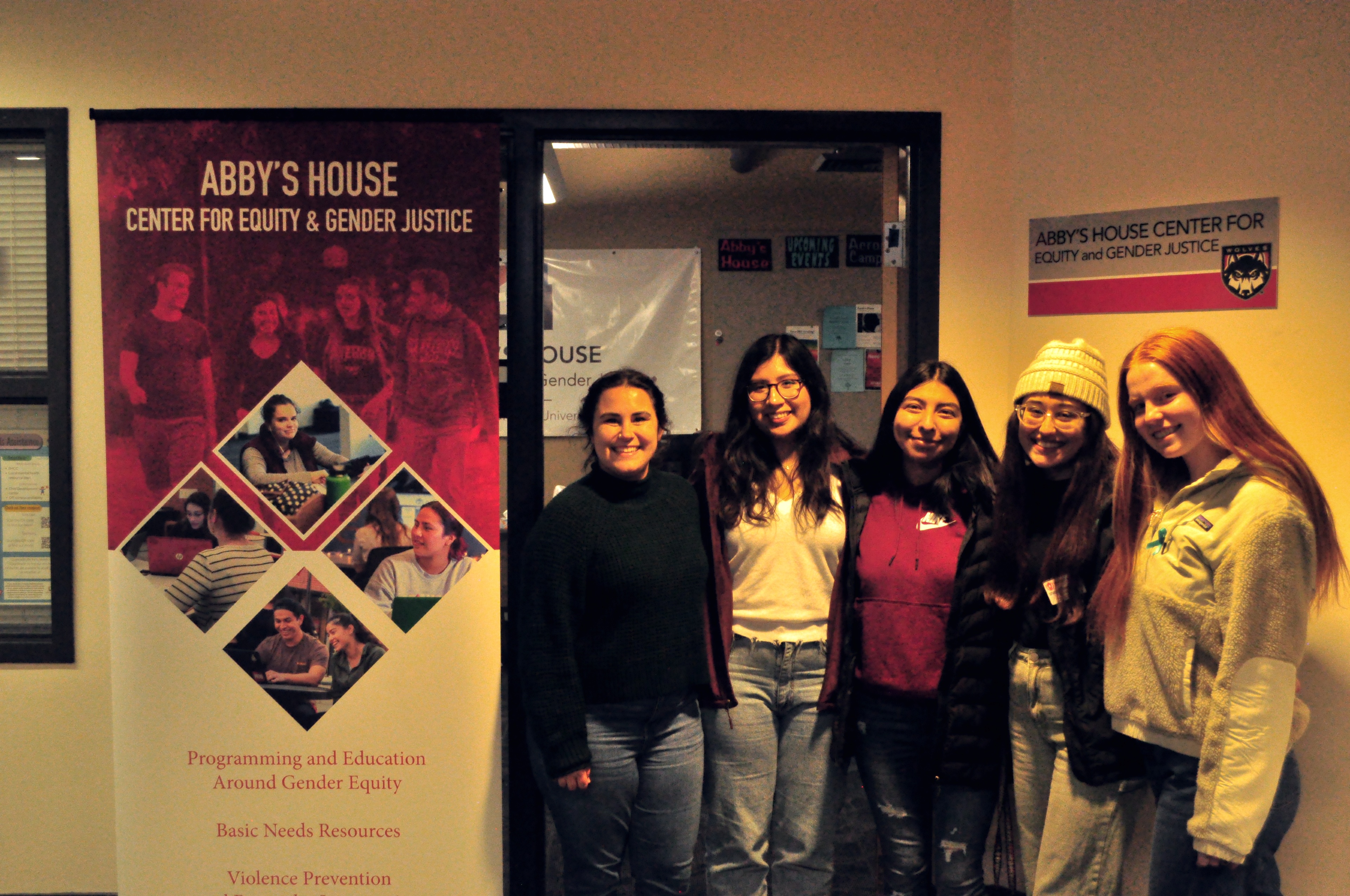 Contact the author at gsims20@mail.wou.edu
Content warning: this article mentions sexual assault. 
According to the Rape, Abuse & Incest National Network, 13% of all college students experience rape or sexual assault by means of physical force, violence or incapacitation — 23% of undergraduate female identifying persons and 6.8% of undergraduate male identifying persons.
These statistics are understandably alarming. Fortunately, Abby's House is extremely aware of the critical need to push back against interpersonal violence. 
The idea for the Wolves Against Interpersonal Violence committee began as a grant requirement during the 2010 school year. Although funding was renewed several times, it eventually dissolved in 2019. After that brief pause, Western staff expressed interest in continuing  the program, which was previously known as the Campus Against Sexual Assault committee.
Although a finite list of objectives for WAIV has not yet been cultivated, Kristen Perry, Director of Abby's House, envisions several for WAIV's future. 
"Personally, I've worked (in programs similar to this) at a few different campuses. I've seen things that work, and I've seen things that don't work. My dream is to have everyone — across campus — on the same page on what prevention and education we offer, what training we offer, what our victim services are, how we can respond and what the conduct case management process is," Perry stated. "But I can't do that alone, I'm glad that the WAIV committee is here to help move along those types of goals — those dreams." 
Right now, many individuals are working together to make Perry's visions come true. The WAIV committee currently includes individuals who specialize in conduct and Title IX, individuals from Residential Education, Student Health and Counseling, Public Safety, Abby's House and select leadership members. 
At current meetings, the committee discusses what is currently being done across campus to prevent interpersonal violence and what could be done to improve the experiences of survivors.        
In the revised and finalized version of WAIV, the experts and committed people that compose WAIV will be split into three subcommittees. 
The first will deal with prevention and education which will focus on consent education that is required for students. This committee will also focus on bystander intervention and other education that is offered across campus.
The second subcommittee will focus on policy. It will revise policies, ensure compliance and also educate the campus on some policies that they need to be aware of — such as Title IX and the Clery Act. 
The final subcommittee will be a response committee — training faculty and staff on what to do if a student discloses to them. This subcommittee will also focus on the confidential advocacy offered in Abby's House, qualified Sexual Assault Nurse Examiner exams offered at SHCC and how Title IX investigations are performed. 
Sometime in the near future, Abby's House will be searching for passionate students to sit on committees and help assist with the response to SA on campus. If interested, keep an eye out for more information or reach out to Kristen Perry or Abby's House directly.
Abby's House has two confidential advocates who can meet with students who have been affected by interpersonal violence such as sexual assault, dating violence, harassment or stalking. They can offer emotional support, reporting options, medical assistance, financial support, academic assistance, support around building coping skills and referrals to other resources both on and off campus.