Translation Service
In order to better serve the WOU community, we now have Spanish translation services!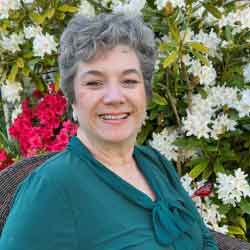 Our translator, Olga V. Walmisley-Santiago, PhD, has been a professional translator for a number of years, as well as teaching college level Spanish, and preparing future educators. Originally from England, she studied in the UK, Spain and the US, and holds a PhD in Spanish from the University of Kentucky. She currently resides in Independence and has strong ties to our English and Spanish speaking community.
If you have any translation needs please use the Work Request Form. Send documents to be translated in their original format whenever possible (Microsoft Word, Publisher, Excel, etc.), instead of a Pdf. If you need an already prepared translation to be checked for accuracy, also include the document in its original language. Include a deadline, and indicate if something is urgent so that it can be rushed. Otherwise documents will be translated in the order in which they are received. Most documents will be translated within 2-4 business days from the date of receipt. Please plan ahead!
Please do NOT rely on electronic translators for document translation. They don't work! It is very important that documents sent out by WOU in Spanish be of the same quality, and in the same register (degree of formality) as those sent out in English, since everyone should have equal access to information, and poorly written documents affect the public image of WOU. And most important, if the translation is poorly done, its recipients won't understand it, which defeats the purpose of having a translation done in the first place