Homepage Contact Information
Update Contact Information on the Homepage
If you would like to either add or update the contact information on the bottom of the homepage you will need to go to Widgets under the Appearance menu.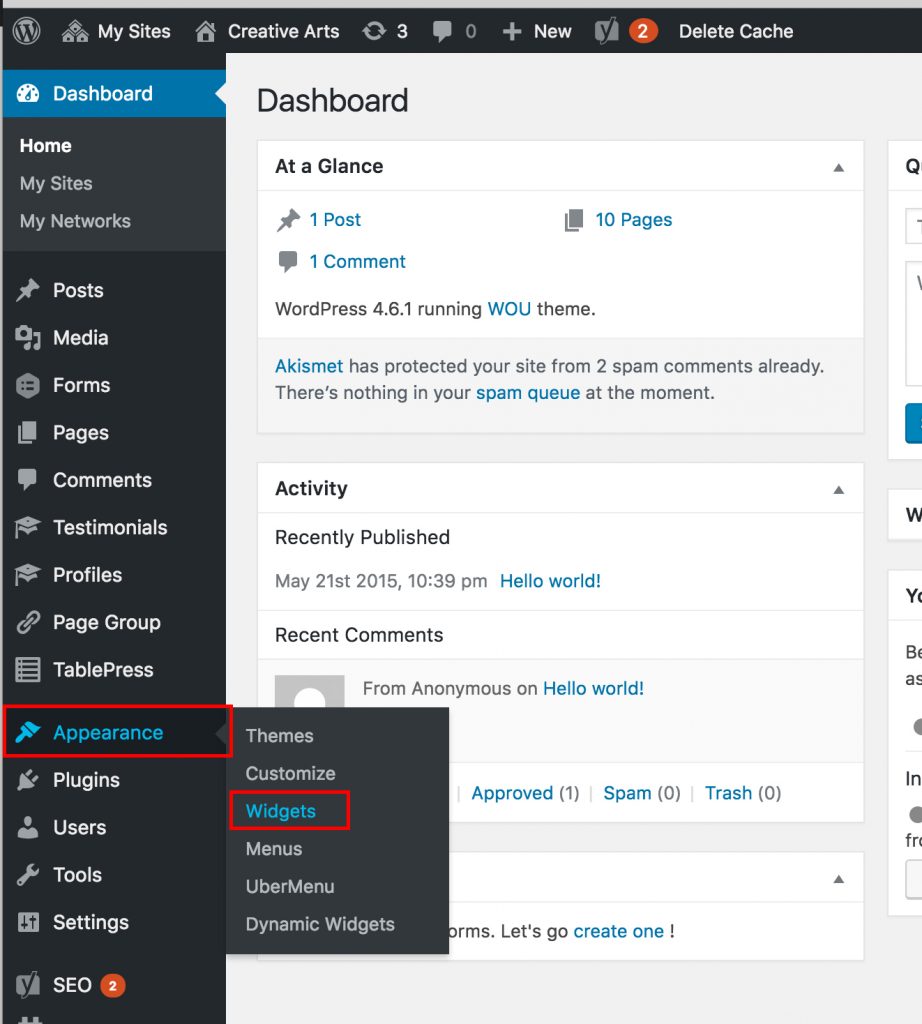 You will always find the Contact info widget under the Opt 2 Home row 4 1/3 right area. Click on the arrow within the Contact info box to expand that widget.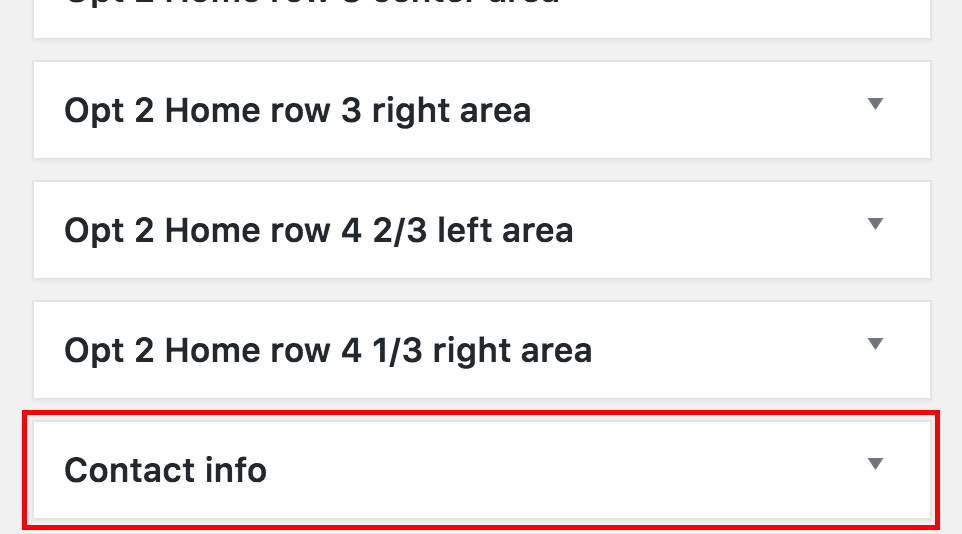 Click on the arrow of the Visual Editor section to expand it. (If this box doesn't exists you will need to follow the directions below on how to add contact information to your homepage)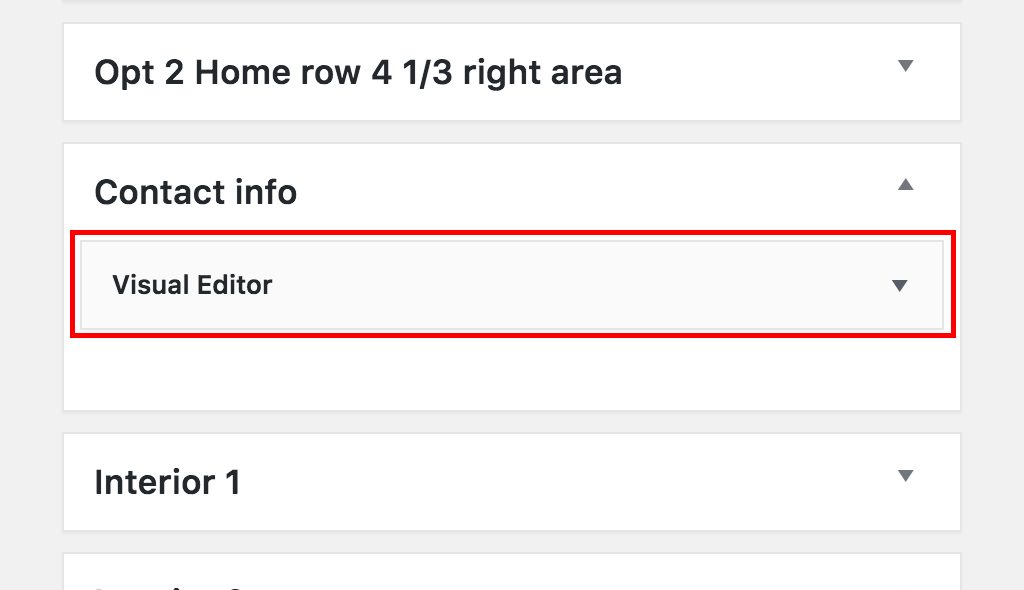 Edit the information and then click the Save button.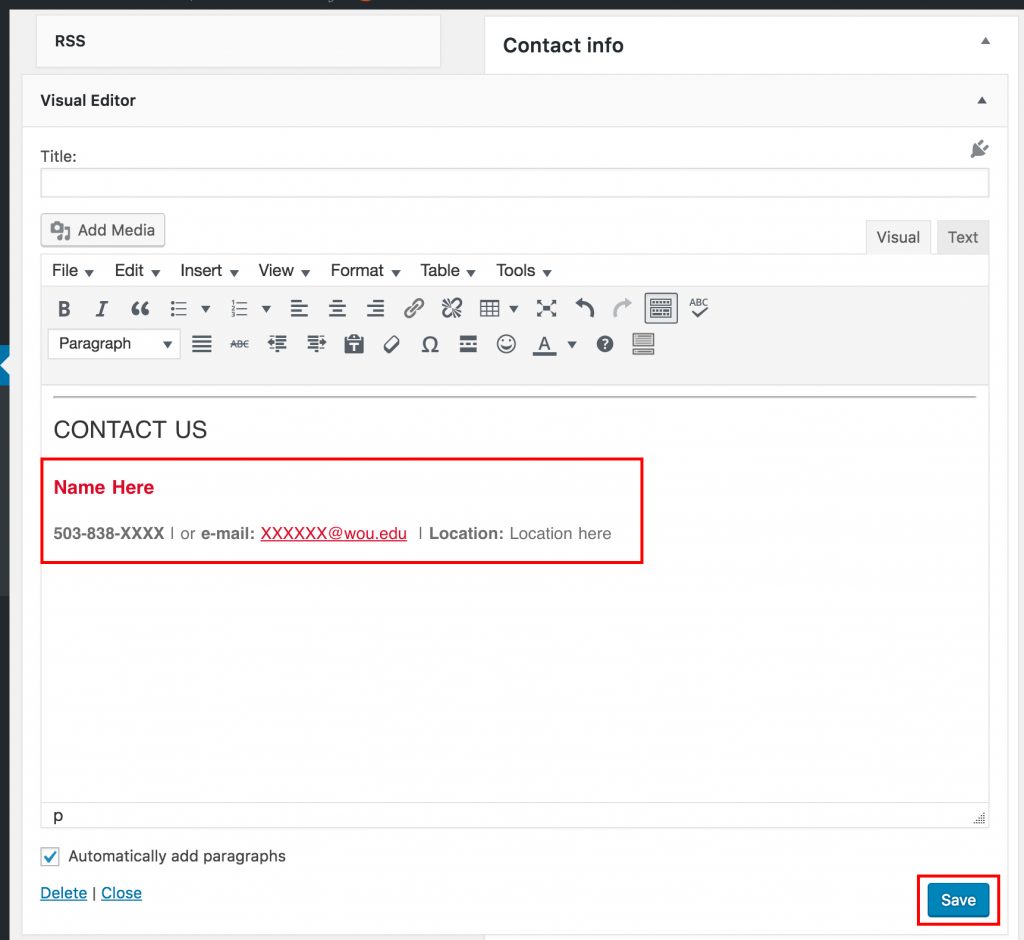 [fruitful_sep]
Add Contact information to the homepage
Click on the Visual Editor widget to add it to your Contact info section.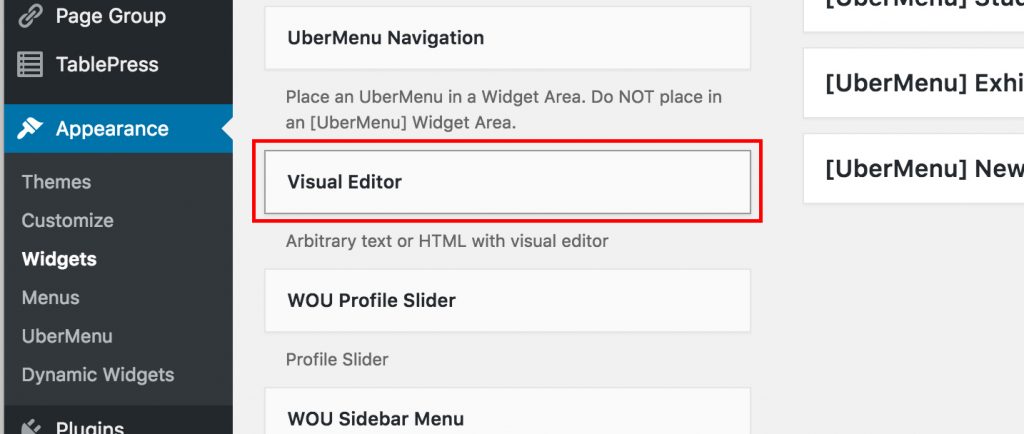 Scroll down through the options until you hit the Contact info and then select that and click Add Widget.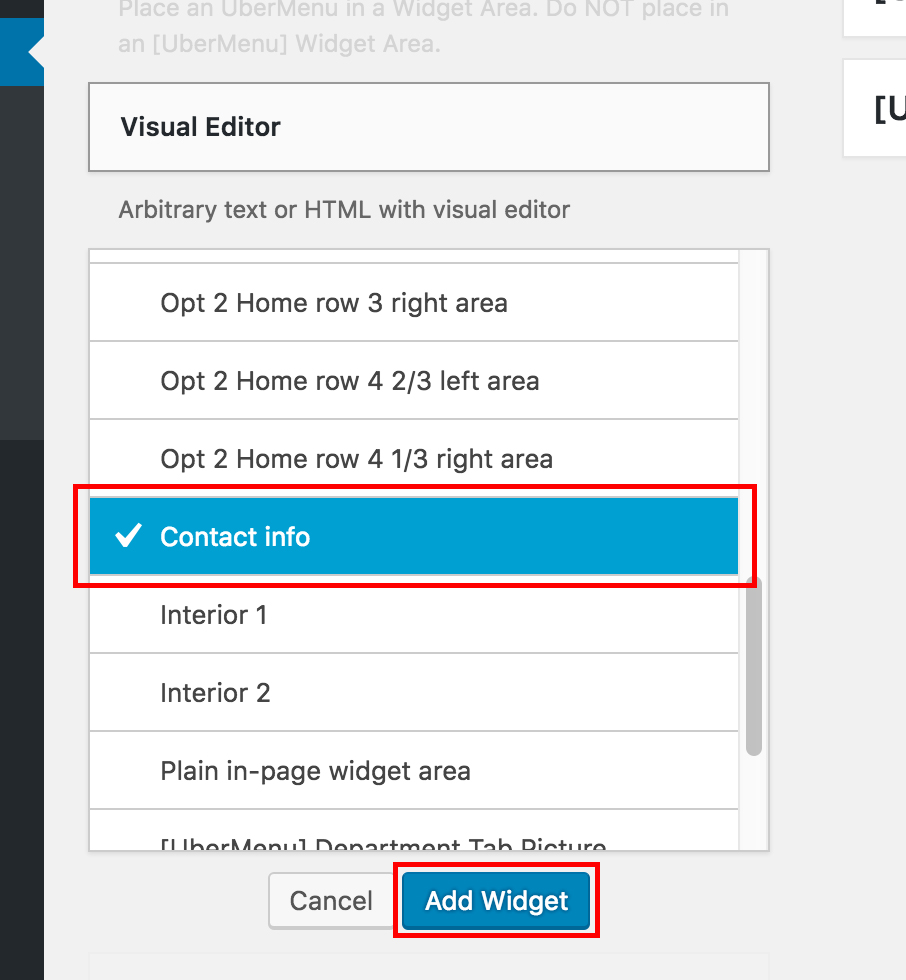 Copy and paste the contact us info below and once done editing click Save.
---
CONTACT US
Name Here
503-838-XXXX | or e-mail: XXXXXX@wou.edu  | Location: Location here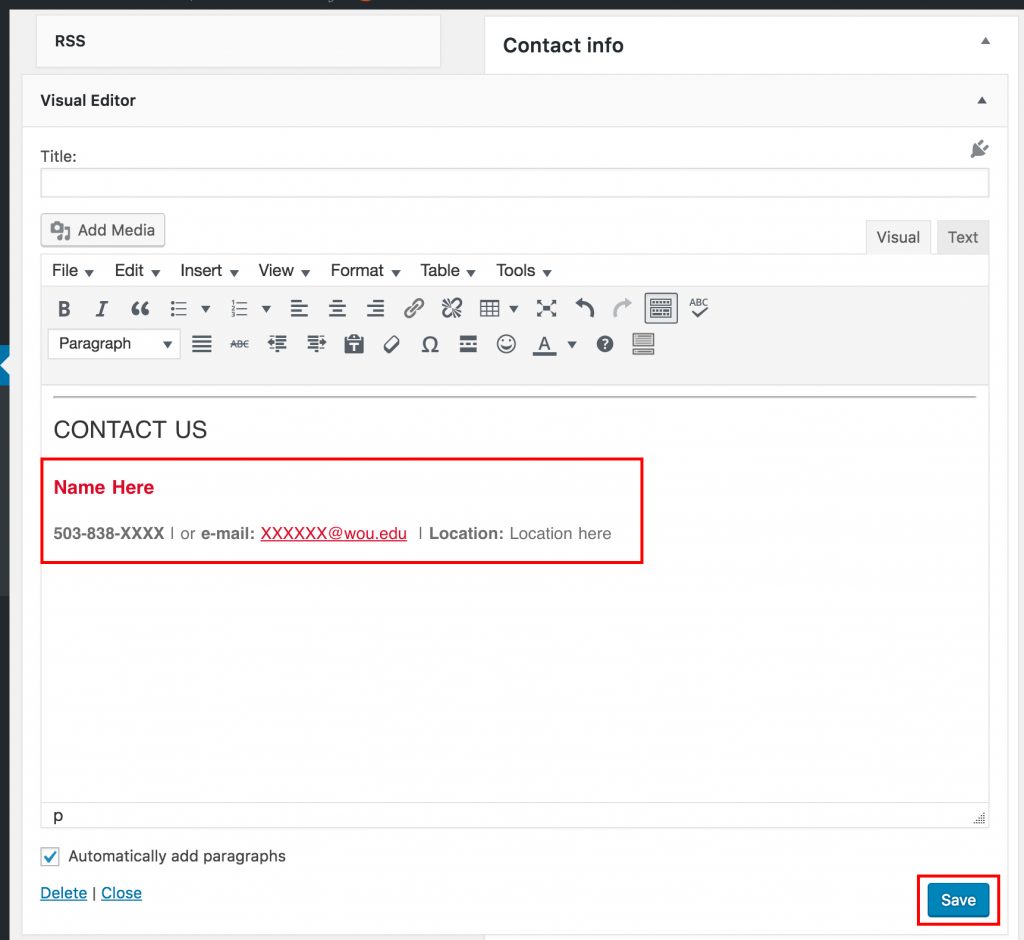 ---
CONTACT US
Danielle Gauntz
503-838-8215
 | or
e-mail:
gauntzd@wou.edu
  |
Location:
 Admin 302